Google Working on a Touchscreen Chromebook to Take Over the World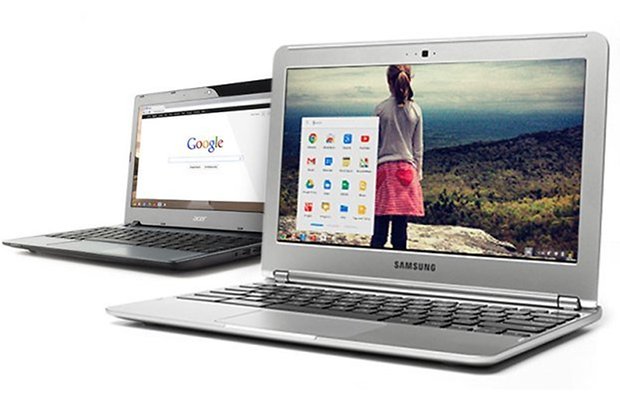 Wow, Google sure is working on a lot of new devices right now!
In addition to the expected Motorola X Phone, new Nexus 7 and Nexus 10 tablets, Google Glass and the next version of Android, Google is working on the first touchscreen Chromebook, to go on sale later this year. We don't know a whole lot about this rumored device other than the fact that it'll likely run an altered version of Chrome's OS formatted to work with a touchscreen display. In the past, Google has worked with Samsung and Acer, but we don't know who they're teaming up with on this device.
According to the Wall Street Journal, the device would likely go head-to-head with Microsoft's Surface Tablet, which also merges the functions of a laptop with the convenience of a touchscreen display. What's strange about the story is that a touchscreen Google Chromebook would also go up against Android tablets, with the potential to eat into the sales of struggling Android tablets in the über-competitive tablet scene.
A quarter of all Windows 8 laptops sold in January had touchsceens, according to the research firm NPD. Clearly, Google is being squeezed to innovate their Chromebooks or risk falling further behind. The big question I have is, will Google be able to keep the price of Chromebooks low enough? The outstandingly low price is one of the main factors which draw customers to the laptops, which sacrifice utility for speed and convenience.
That said, it's interesting how Google is taking over the portable electronics scene. You can now work on a Chromebook touchsceen laptop, switch to a Nexus 4 to take a call, watch a film on a Nexus 10 and then go out into the world with your Google Glasses. Google is creating an entire ecosystem of products that effortlessly work hand-in-hand.
Exciting times indeed.