Googly Eyes: Google's new Gaze patent monitors what you are looking at Google gives you beautiful eyes. Or rather, you give Google beautiful eyes, whether you want to or not. This is at least the vision of their new patent which the internet giant has recently announced. Devices like Glass could monitor your eyes and by doing so, learn a lot about you and your personal life. The implications are fascinating - and far-reaching.

If Google Glass was able to attain the mass market and not completely flop in the process, we will mesh into a never-before-experienced relationship with the internet and its supporting technology. For the time being, Glass is simply destined to work as a forward-facing camera where the the user controls the technology and can still hide behind them without detection.
A new patent shows that Google won't just leave it there though. In the blink of an eye, it's going even further! "Gaze" would introduce a reverse camera that tracks the user's eyes to see where they are looking. If that's not enough, look duration and even pupillary response would also be monitored.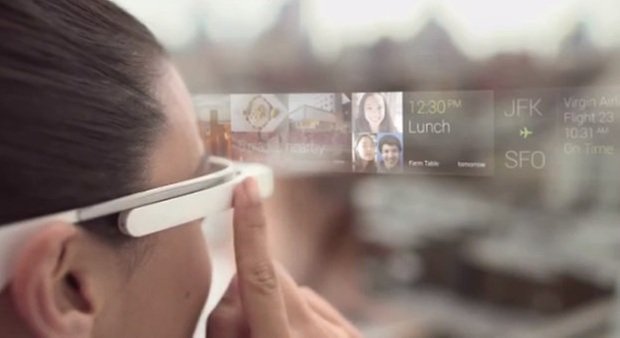 Next step in human evolution: data collector
The implications are interesting and may alarm many. Google will not only know what we look at in our daily lives but also how we react to it. For a company who earns their daily bread mainly with advertising, this would be a veritable gold mine. In developmental and behavioral psychology, glance duration and pupillary reaction are relatively reliable indicators of different emotional reactions and have been successfully measured in experiments over many years.
In conjunction with the smartphone itself and its GPS functionality, Google could collect a lot of information about its users, and consequently make quick and easy money. They could track which advertising captures our attention and how we react to it, be it on your smartphone / tablet, in magazines or on billboards. The user would be an active data collector simply by existing in the world, even more so than they already are with simple click behavior.
We still do not know if Google has concrete plans to implement this technology in the near future, whether it be in Google Glass or a standalone device. Since the patent already exists, it's surely only a matter of time, before it gets implemented somewhere and the company will have to answer to some worried and probably even borderline hysterical questions. Let's be clear on one thing though: do not panic. On the contrary, we should be receptive to new technologies and calmly weigh potential risks. Public debate in such matters is clearly important, and in this case they will definitely follow what happens next.
All in all, it seems that Google is on the way to nixing its own policy, expressed by Eric Schmidt, saying that they would ''get right up to the creepy line and not cross it'', because this is definitely one of the creepiest things that they have ever done.