Halloween Costume Apps & Ideas: DIY, blood and guts!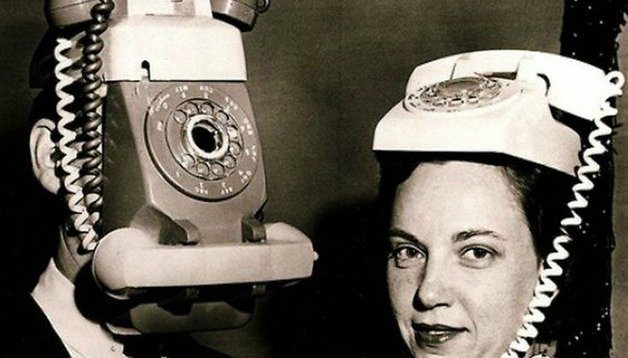 Year after year, there are some last minute scrambles trying to pull a Halloween costume together and thinking, jeez, what do I have around the house that could help me figure out a spoooooky costume. Don't be just another one of those sexy (please fill in the blank), let's all be creative. It's ok to look ugly too, even if just for a day. Here are some costume apps and ideas that we've discovered on the web that could help you have your best Halloween yet!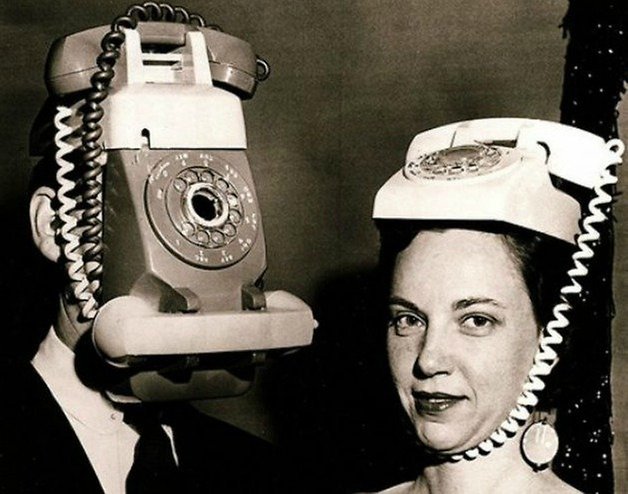 YouTube, Michelle Phan and all the make-up and DIY gurus
There's a few great places to create a perfect costume. Perhaps I'm flogging a dead horse, but you can always check good old YouTube for all the zombie makeup possibilities you can imagine, not to mention tons of costume ideas. Most of the time you don't even need to go to the store, thanks to the thousands of DIY video posts that you'll find on there. I even made myself a Mrs. Klaus outfit once and I didn't even know I could sew!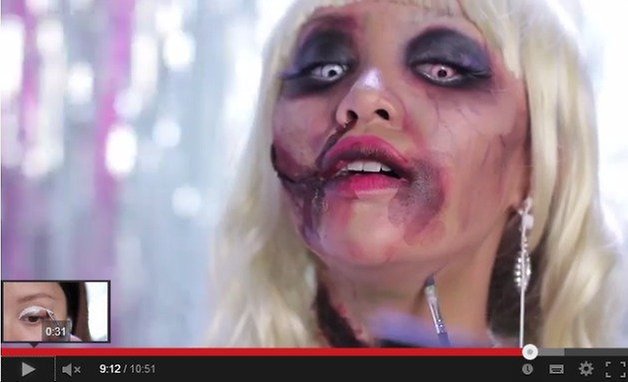 A YouTube makeup maestro is Michelle Phan even has her own app, called Michelle Phan Tube where you can discover all the makeup ideas to become Snow White or the disgusting Zombie Barbie as shown above.
Instructables and DIY apps
I really appreciate it when people are actually original and not just buying those cheap-looking costumes which don't have a cheap price tag. That is why DIY apps like Pinterest are where it's at. Another nice DIY (do it yourself) app is Instructables. It already has a large community and many people who have already posted their awesome looking Halloween DIY from the creepiest Silent Hills Nurse mask to some cute Minions to costumes for your kids, as well as decorations like bleeding candles and jack-o-lanterns.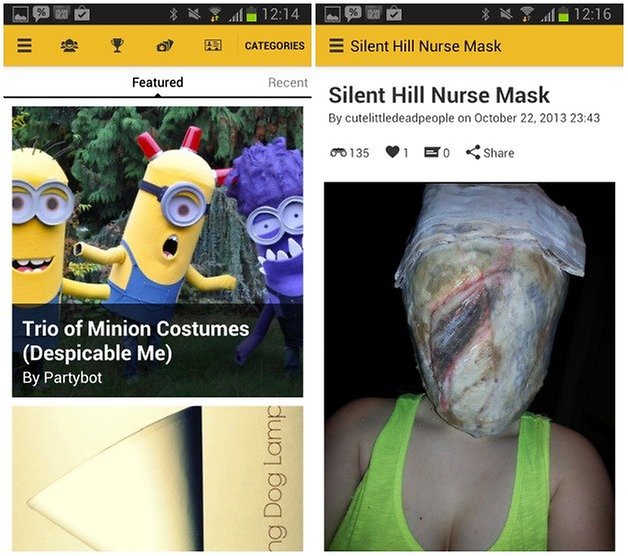 The app is easy to navigate, with search, explore and contest sections, where you can save your favorite DIYs and publish your own to create a following. The main page is divided into 'featured', 'recent' and the other categories (living, food, workshop, play), all of which are oozing with Halloween-inspired creations.
Using your smartphone for your costume
So, this isn't my idea, but I think it's a damn good one from the creator of DigitalDudz, Mark Rober, ex-NASA engineer who designed costumes that have a inside pouch and perfectly cut-out holes to show your touchscreen, displaying the most disgusting things, like ripped out hearts, maggots, robot innards, as if they are really an integral part of you. Now, most people have smartphones these days, so anyone can take this idea and make it their own!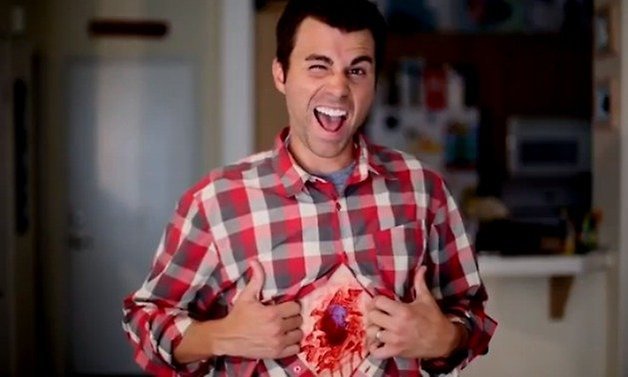 The digital costumes from DitigalDudz are Beating Heart Zombies/ Pirate, Eat your heart out Doctor, Flesh or Zipper iWound, Haunted Mansion Portrait Shirt and for you social network lovers, the #SocialKing. I'm sure you can translate this genius idea into your own creation without forking out the dough, but if you do, these costumes range from $29.99 to S49.95 US, which ain't too bad.
What are you being for Halloween this year? Did you come up with something originally awesome or did you splurge on an expensive pre-made sexy pirate or caveman costume in a Halloween store?