Hamilton's Great Adventure Available Exclusively for Tegra 3 Devices Tegra 3 devices are powerful, so powerful, in fact, that they're often touted to support console quality graphics and games. That's why it's always news when a console game makes its way to the Android platform, even if it is specifically for Tegra 3 powered devices.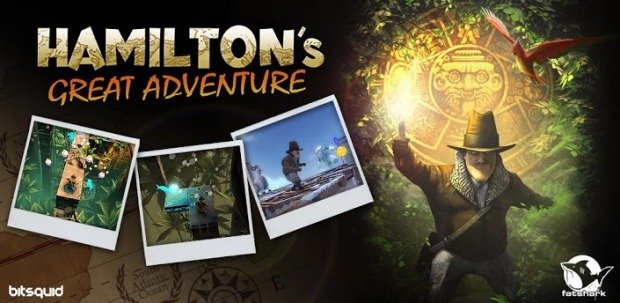 Hamilton's Great Adventure, previously only available for consoles and PC, is now available on Android for Tegra 3 smartphones and tablets.
"Hamilton's Great Adventure will put your problem solving and timing skills to the test. Outsmart the enemies, plan your way through the levels and collect all the bling to maximize your score. But not to worry, you are not alone on your adventure. Switch between Hamilton and Sasha the bird to get through more than 20 levels located in the steamy jungle of the Amazon or the ancient ruins of old Egypt. Each world has its own set of unique enemies and game mechanics. The game supports game controllers in addition to the touch controls."
If you have ever loved any of the Indiana Jones movies, than this is certainly the game for you. Fatshark has meshed the traditional platformer and puzzle genres flawlessly in Hamilton's GA.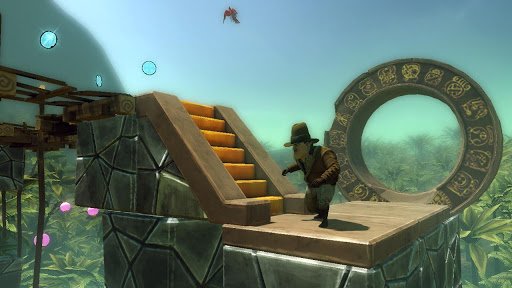 Hamilton's Great Adventure features:
22 levels divided in between two unique worlds (Jungle of Amazonas and Mountains of Himalaya).
Two boss levels .
Two playable characters, the adventurer Hamilton and his bird Sasha. Use Hamilton to progress in the levels and collect gold and keys while Sasha distract enemies, fly to secret levers to open doors and collect dust to power Hamilton's abilities.
You will encounter everything from hungry Piranhas, flying Exocets, slow but unstoppable Golems and cunning Agents.
Get help from Hamilton's gadgets –the Spyglass and Booster boots
Achieve Bronze, Silver or Gold on every level.
Enjoy all story content from PC game's first two chapters (the following two chapters are available in Hamilton's Great Adventure: THD Expansion.
Because of the game's "sheer size" and largely due to the gorgeous visuals, it has been split into two parts. Each part will require 1GB of storage space respectively. There is the actual game, Hamilton's Great Adventure THD, and then there is an expansion.
Both parts cost $3.99 a piece and can be found in the Google Play store.
Luckily, if you don't have a Tegra 3 powered tablet or smartphone, you can still play the game on your PC. Just pick it up on Steam! Of course, you can also get Hamilton's GA on the Xbox 360 and PS3 if you're more of a console gamer.