Hands-on video of the Moto G: a head turner that's cheap!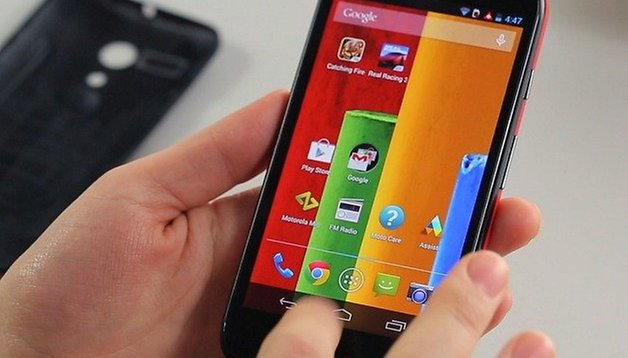 The Moto G has been a real show stopper: with its attractive low price and actually decent hardware and software, the Motorola handset is quickly becoming many people's favorite and has definitely overthrown the Nexus 4 as the ''king of the low-cost handsets'': you can't get anything better for $179 or $199 on the market right now. You can already purchase the 4.5-inch HD smartphone from the Motorola website as well as on Amazon. Today we get a hands-on perspective of the Moto G in our video.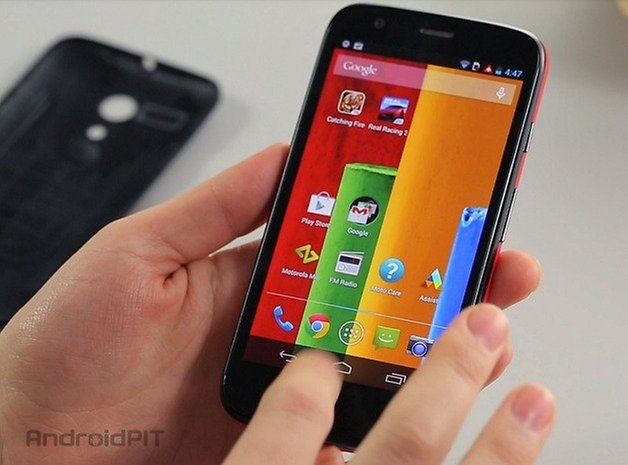 When the Moto G was initially presented, there were a couple jaw-dropping moments: first off, it comes with a price which many can actually afford and secondly, its current Android version and the speedy update to 4.4 expected in January 2014. Then, when we received the device in our AndroidPIT office the next day, we soon noticed how flawlessly the thing ran with its quad-core Snapdragon 400, even while playing games, swiping through the app drawer and opening and closing the camera. In our opinion, Motorola optimized the Moto G's software and hardware to work fluidly together since we generally didn't notice things like processor lags and glitches.
Though it doesn't have the same Full HD display as other heavy-hitters in the smartphone world, it fully suffices for everyday use. What's more, its design may not be to everyone's taste, but it feels sturdy and good in the hand. In addition, you can even choose to buy a shell in the color of your choice from the Motorola website or Amazon for $14.99. Forgotten dreams of a good battery life in your smartphone can be brought back to life thanks to the Moto G's relatively powerful non-removable 2,070 mAh battery. All in all, it proved to be a globally satisfactory phone with many good points and some average points which we discuss in our video as we look at its design, display, performance, camera and more.
​
What do you think of the Moto G? Is it on your wish list this year?