Hands-On with MIUI for Nexus 7
Authored by:
Nico Heister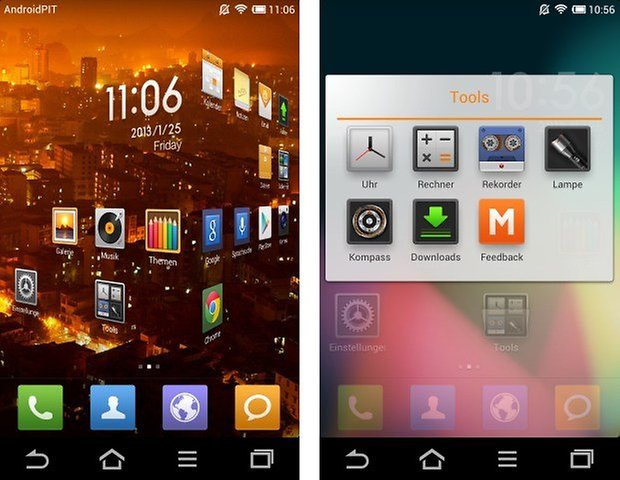 MIUI is a Chinese ROM that offers a heavily-modified UI, doing away with many of the things we commonly associate with Android.
The MIUI ROM is special. It feels a bit like Apple's iOS but with enough distinctive features that give it a different sheen. The classic app deck is gone. Instead, all the apps are available from the home screen.
While the homescreen appears at first glance a bit confusing and bloated, in time you get used to it. Still, I much prefer the standard Android home screen.
One thing I love about MIUI is that the custom ROM brings a lot of its own apps, which not only look stylish but are also very functional. For example, there is a note-taking app and file manager directly accessible via the homescreen. You can see below: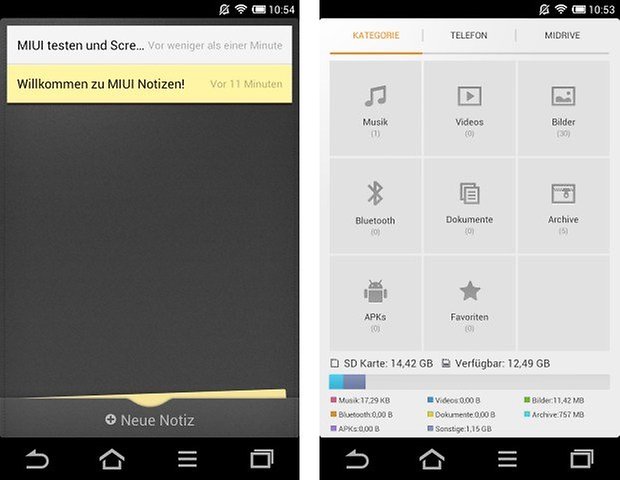 (Notiz means "note" in German. Everything else should be pretty self-explanatory.)
Even system apps have been re-designed. The gallery app has received a complete facelift and looks totally different, even as it manages the same editing functions.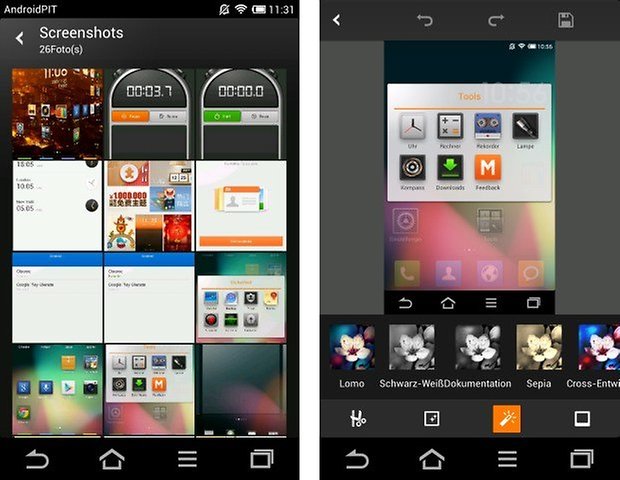 Also pre-installed: multiple security apps, including an anti-virus app, a password safe and a backup option. This makes MIUI safe for beginner Android owners and is a very convenient feature for just about everyone else.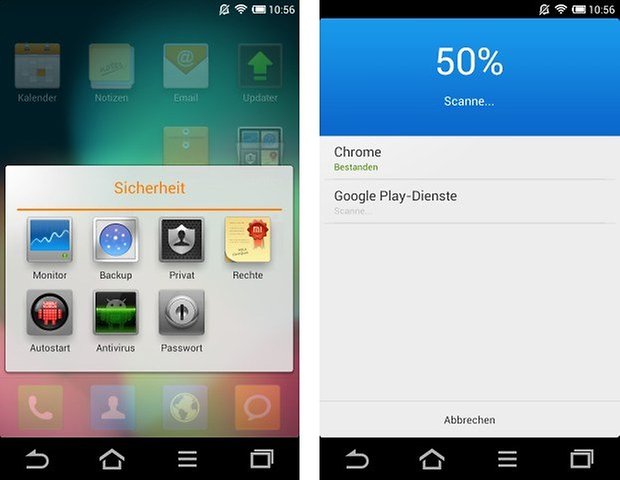 If you aren't satisfied with the appearance of MIUI, you can also choose a new theme from a catalogue, but you can only download a new theme if you have a "Xiaomi" (MIUI) account.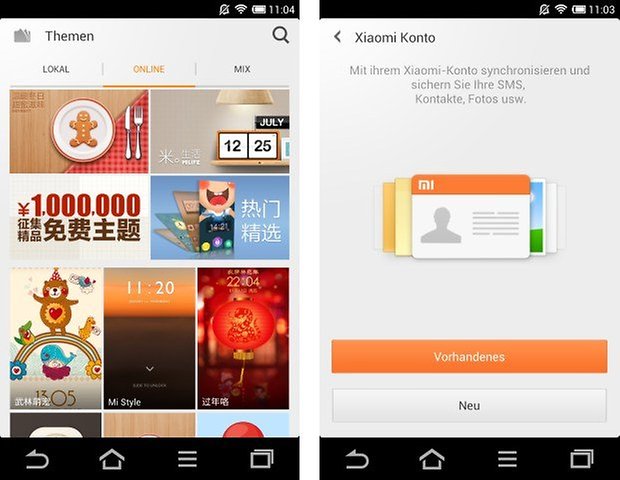 A few downsides:
The German version of MIUI 3.1.18 has a few unfortunate mistakes. The stock browser, for one, will not start. Sometimes the home button doesn't bring me home either.
One other problem: screen lock doesn't appear to work on the Nexus 7. No matter which one I try to use, my screen won't lock. Since I've only tested MIUI on my Nexus 7, of course i cannot say whether this is a general or device-specific problem.
Conclusion:
I wouldn't use MIUI in day-to-day tasks because of the errors mentioned above. But if you want a completely different look, and have the smarts to backup all of your apps and settings, it could be worth it for you. Aeshetically, I appreciate MIUI, but I don't think the positives outweigh the negatives – for me, at least.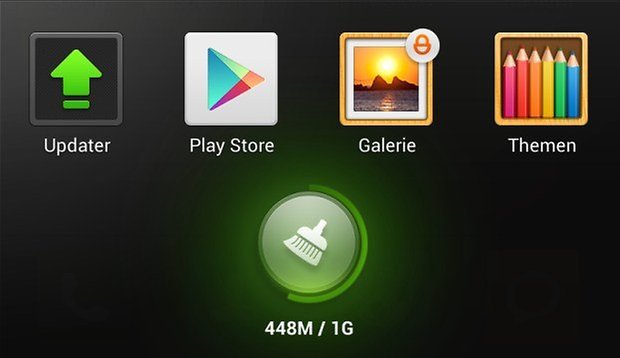 Which custom ROM do you think I should try next? Leave a comment and I'll install the most popular answer on my Nexus 7!