HandySling review: is this a smartphone case killer?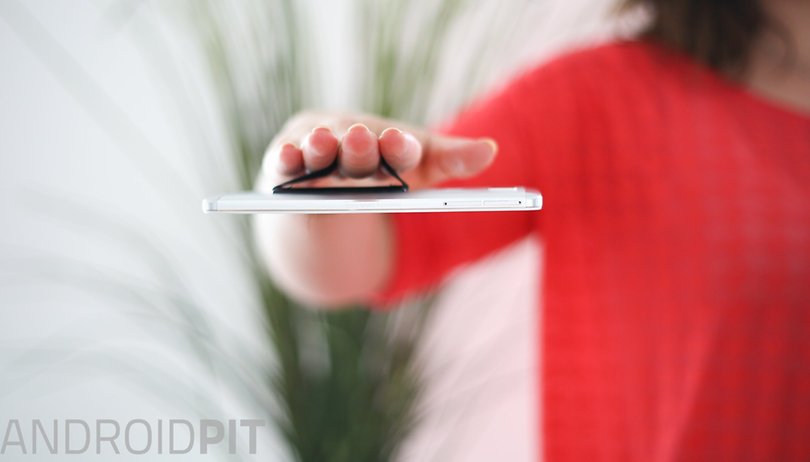 A week ago we discovered a colorful little gadget which our editorial team thinks could make smartphone cases redundant. We tested it for a week and can now answer the question: are phone cases history? Find out in our HandySling review.
What is HandySling?
HandySling is essentially a safety strap hinged to a plastic board, which also happens to come in every imaginable color. How does it work? It simply sticks to the back of your smartphone. To use it, you slide individual fingers through the loop to get a firm grip on your device. This provides two major advantages:
Your device is more secure while holding it, particularly with larger models
It's more comfortable because you can relax your hand. It's also easier to reach different display points with the thumb
At least that's the theory. But what about in practice?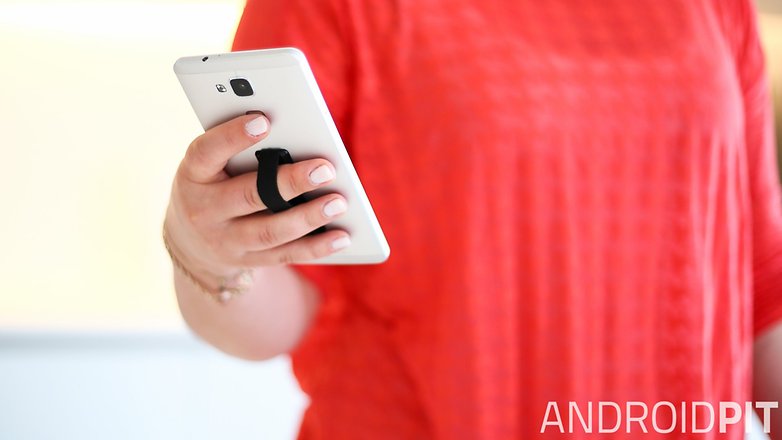 HandySling: the good
I used HandySling for about a week. The simple function of this accessory means I have more stability when I stand, for example, in a crowded train where other people might nudge me. When I walk while browsing, reading or typing, I always leave my finger in the loop.
The possibility that my LG G2 would slide out-of-hand is virtually impossible - I also feel more comfortable because I don't have to consciously pay attention to how I hold the device in hand, so long as I can feel elastic around my fingers.
At the same time, I can reach far corners of the display much more easily, and this is not just a comfort issue, it's an issue of secure grip. Particularly with larger smartphones, there is an inherent risk in dropping your device while reaching for the notification bar or apps in the upper-half of the homescreen. But I have simply not had this issue for a week now, and it's a real relief.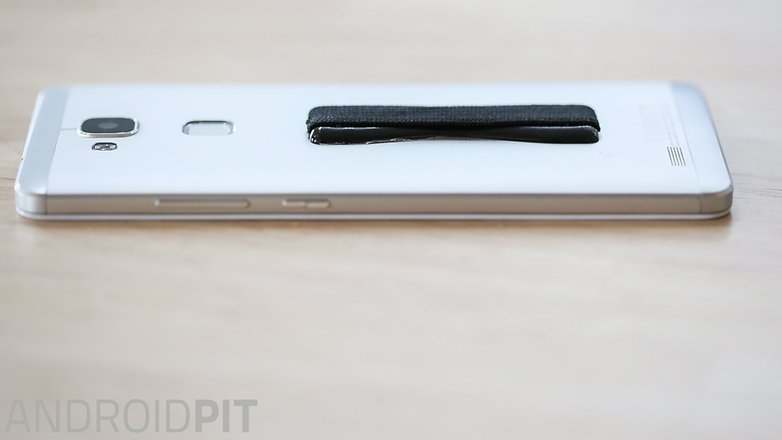 Since I placed HandySling on the rear-center of my G2, it lies easily on a table. However, the back isn't completely flat with the gadget attached. If I take the phone out briefly then I don't use the loop. It's there when I need it.
That's OK because HandySling is small enough to not get in the way. In fact, I don't even touch it when I don't need to use it. It's one more reason to avoid defacing my pretty smartphone with a case.
For large and small hands, HandySling provides two things: safety and comfort. But not only that, a relative of one of my colleagues suffers from a disease which causes numbness in the hands without warning. This makes holding smartphones a risky thing. HandySling would solve at least one problem for them because it securely fixes one's fingers to their smartphone.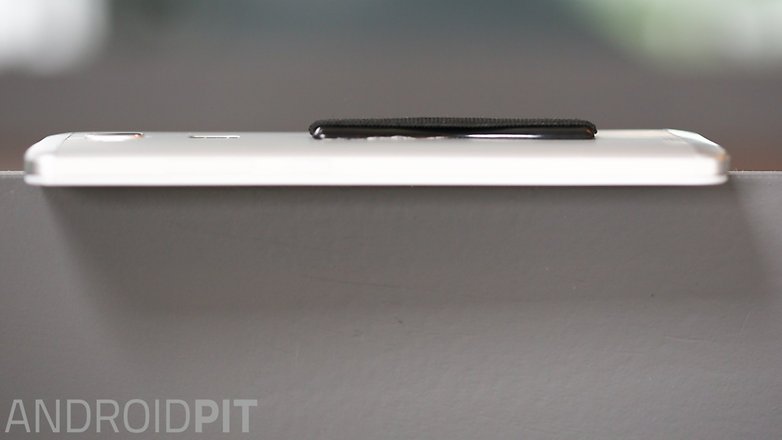 HandySling: the bad
Sooner or later, HandySling will suffer deterioration to its component parts, such as the rubber band, or the glue which sticks to the back of your phone. And when that happens, there could be a problem (though I didn't experience any personally).
My colleague Shu could not get HandySling to stick to his Honor 6, nor would it stick to the round back of the Nexus 6. Fortunately this didn't lead to any damaged phones. So if you have a smartphone with a round back, we do not recommend using HandySling.
We also removed HandySling without leaving any glue residue behind. But if you stick it directly onto a letter, say, like on the back of the Nexus 5 or Nexus 6, you should take extra care that you don't damage the print.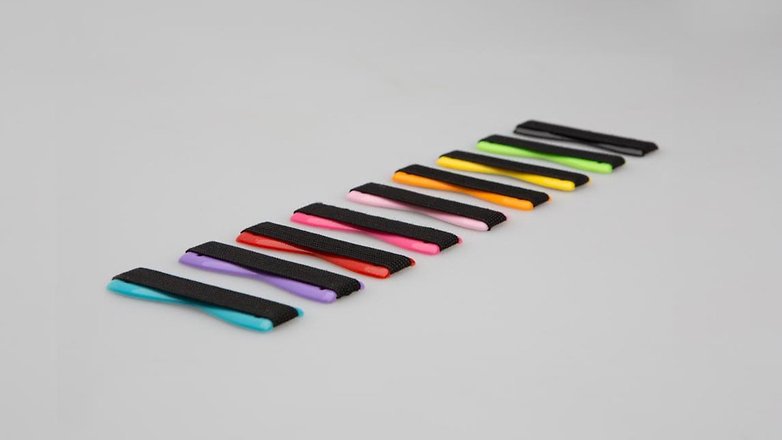 Our conclusion
Are smartphone cases history? Yes and no. For me, personally, they are more so than ever. HandySling does not protect against scratches in your pocket, but if you drop your smartphone, it's really your own fault. Since HandySling comes in every imaginable color, but it's not overtly flashy and fits most smartphones. I intend to use this clever little gadget for the foreseeable future.
Another point: how often do I look at my phone from the back? This question raises a fear that one day HandySling will simply give up and pull my smartphone down with it. But this isn't a serious issue if you keep an eye on its condition regularly. We simply recommend that you give this gadget a try.
Get HandySling cheaper
For 7,99 euros, HandySling is not necessarily expensive, considering what it's made of, but it is also not a stunning bargain. That is why we contacted the makers of HandySling and asked them for a discount. They responded immediately and gave us a coupon code. This means you, our readers, get a 3 euro discount, making HandySling only 4.99 euros for the color of your choice.
Simply go to the HandySling website and enter the coupon code 'androidpit'.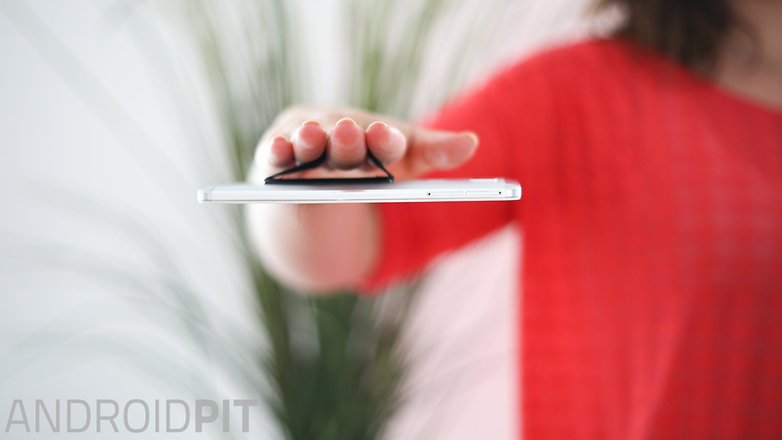 Now over to you! What are your experiences with HandySling? Will you retire your phone case? Let us know in the comments below.