How to hard reset the Galaxy S2 for better performance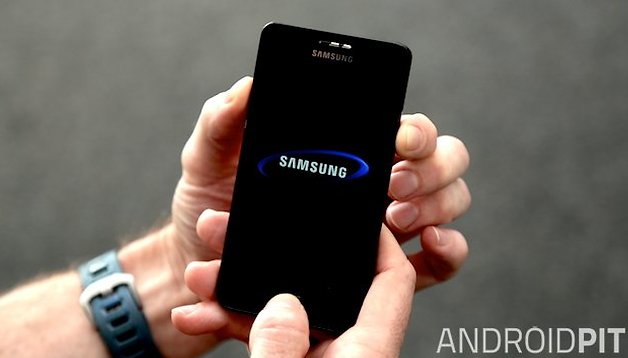 We love the Galaxy S2. In fact, one of our editors still uses one as a daily driver out of a nostalgic love of the lumpy past. But seriously, there's no reason to hang up a great phone just because it gets a little dated, and even less so if it just gets a little slow. All you need to do is a factory reset and your Galaxy S2 will be as fast as it ever was.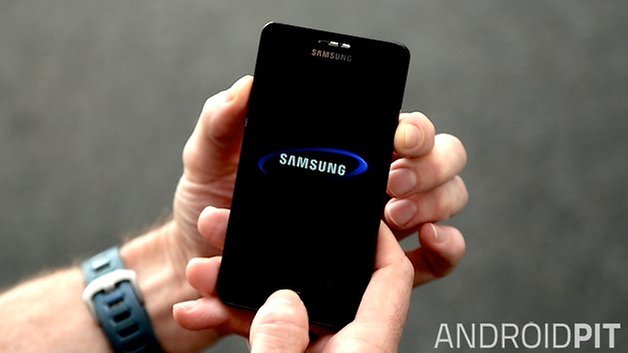 Back up all the things
Before you do anything even vaguely resembling a hard reset I'll beat you about the head with the backup stick once again: please, please, please make sure all of your important data is properly saved before going any further because a hard reset wipes your phone clean.
You can copy images, documents and music to your computer with a USB cable, use an app to back your data up in the cloud, do a Titanium backup (if you're rooted) or install Helium on your phone and grab Carbon for your desktop for a root-free, computer-assisted backup. I hope you've got my point: back up your data. Restoring it after a reset is super easy but only if you backed up first.
Settings menu option
The easiest way to do a factory data reset is via your Galaxy S2's settings menu. Just go to Settings > Backup and Reset and you'll see Factory Data Reset at the bottom of the screen. Of course, make use of Google's admittedly vague backup options at the top of the screen too just for an extra layer of backup peace of mind.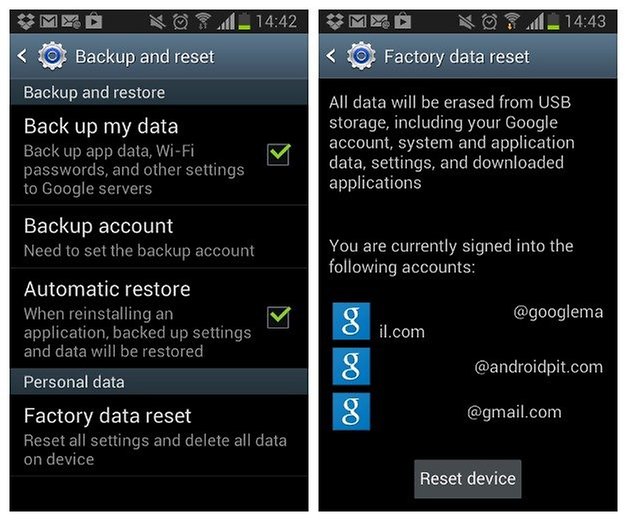 Once you're ready, hit Factory Data Reset and Reset Device on the next screen. Your S2 will reboot and wipe everything in the process. Once you log back in with your Google credentials you'll be prompted to restore your apps and data. You can also restore via your cloud service, Titanium backup or Helium – whatever you chose to do your backing up for you.
Hardware button option
Perhaps your display is not working so well, or you're otherwise unable to use the Settings menu backup option. Simply power down your Galaxy S2 and then press and hold the Power, Volume Up and Home buttons simultaneously (as you can see in the first image in this article). Continue holding them until you see the Android recovery screen – you'll know it when you see it.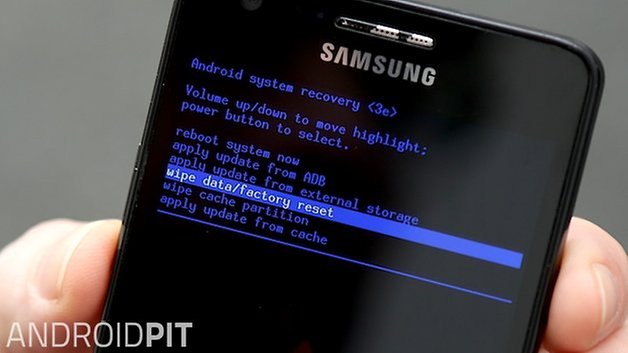 Using the volume buttons to scroll down, highlight ''wipe data/factory reset'' and press the Power button to confirm. On the next screen scroll down to ''Yes, delete all user data'' and confirm with the Power button again. Your Galaxy S2 will reboot with factory restored settings. As above, simply restore all your apps, data and other goodies and you're on your way. Your Galaxy S2 should be running a smooth as it was the day you got it.
How often do you factory reset your Android? What else do you do to keep your Galaxy S2 running smoothly?