 Harlem Shake App for Android Lets You Stage Spontaneous Dance Parties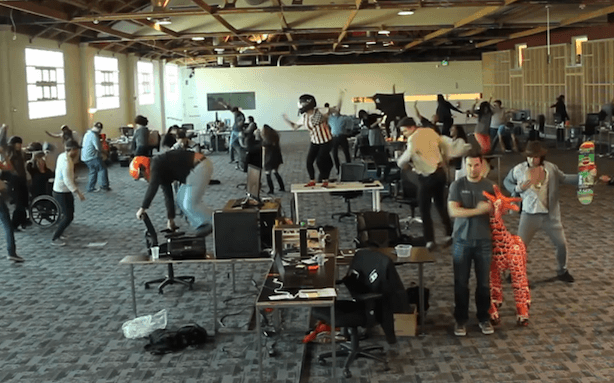 If, like the rest of the Internet, you've been transfixed by the song and dance number known as the "Harlem Shake," you'll be happy to learn that the meme has found its way over to the Android platform.
The new app for Android Harlem Shake Ultra allows you to create a spontaneous Harlem Shake dance number without ever touching your phone. All you need to do is call your phone, and the app will begin playing the Harlem Shake, complete with blinking strobe LED light.
In addition to the music, the app also contains a collection of "over 50 harlem shake videos" you can watch for inspiration. You can see one of my absolute favorites below.
The Harlem Shake was introduced in 1981 by a Harlem resident known as Al Bm. The shake grew in prominence as it was featured or referenced by several New York-based hip hop artists, including Jadakiss, Cam'ron and P. Diddy. Out of nowhere, it became a viral smash success after being featured in a vlog by the blogger Filthy_Frank. The dance originally involved wildly swinging your shoulders although it has since evolved to encompass a range of eccentric dancing methods.
I love the Harlem Shake and while I'm not sure how much longer the meme is going to last, I applaud any effort to strengthen the power of the meme, because it's a good one.
Download the app from Google Play here.