Here are the most hilarious app changelogs ever written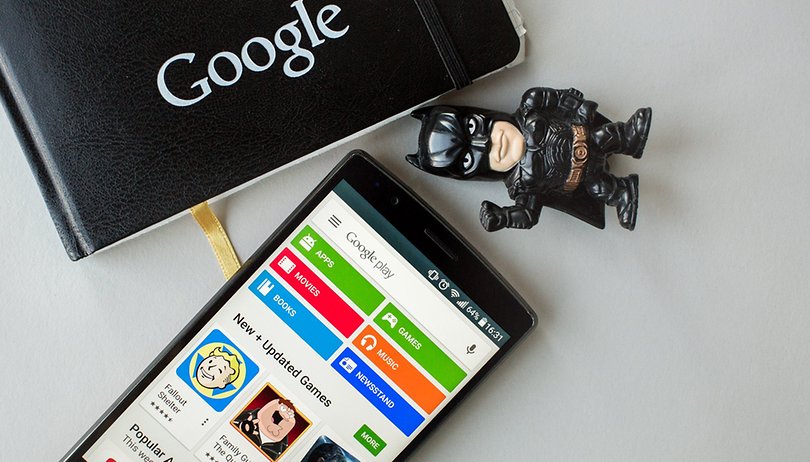 Changelogs are not exactly a place where you'd normally go to cheer yourself up, but developers have long used to the app page area, intended to allow developers to inform their users on the latest updates to their apps, for strange and, often unintentionally, hilarious offerings. These are the most hilarious changelogs we've come across.
A metachangelog
Many developers show a dislike for the changelog, opting to simply put "bug fixes" or "minor updates". The developer behind YAATA SMS was much more open about how little changelogs matter to him, electing to state it, very openly, through four words and lazy grammar. By turning the changelog itself into a forum for reflecting on changelogs, we look upon a postmodern interpretation of the form.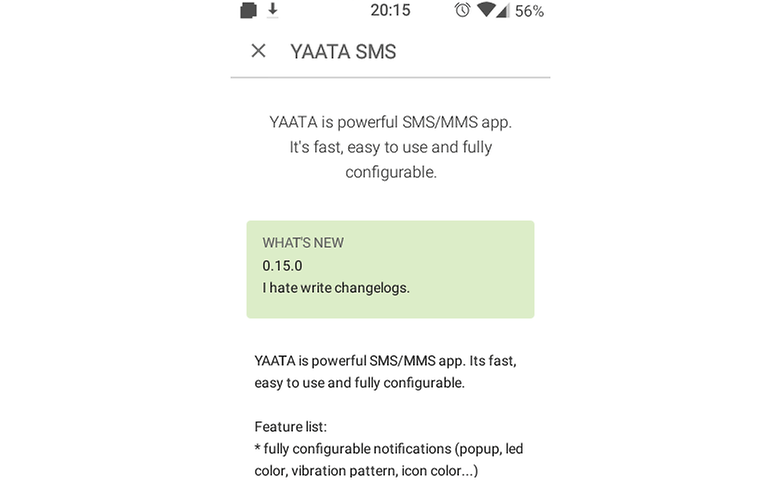 IFTTT's extremely drastic change
The new strategy from the IFTTT team perhaps wasn't that well thought through. Their changelog indicates only one change, essentially, but its a big one: the replacement of the entire development team with insects. A surreal and frightening turn of events. And probably not great news for the app's future development.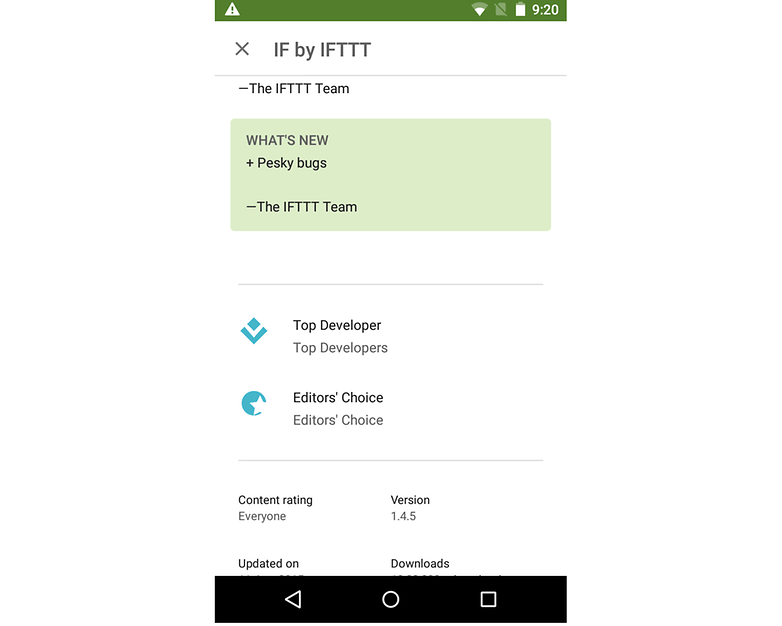 Native Clipboard's desperate warning
Someone messed up over at Native Clipboard, and, like a signal flare through pitch black air over the Titanic, the changelog tries pathetically to warn users – who likely have automated updates turned on anyway – that something is very, very wrong.
It goes to show that it is always best to give the changelog a quick glance.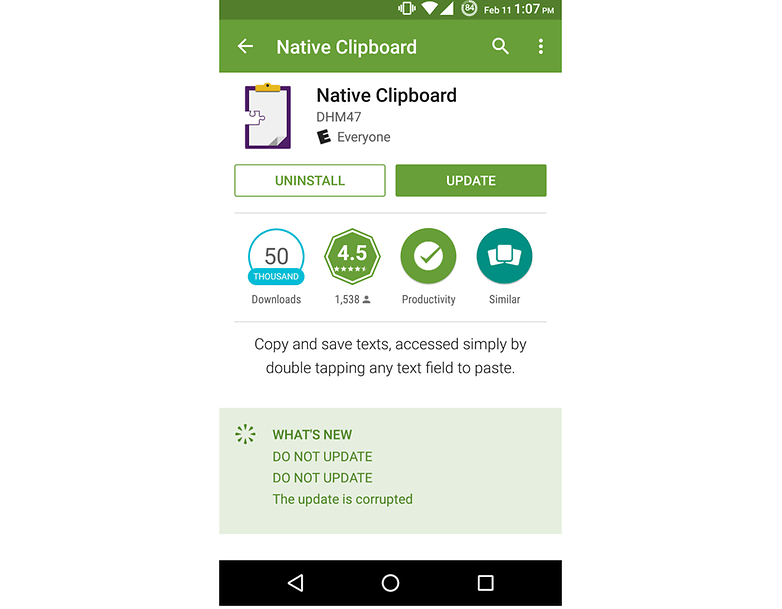 Trello making the most of the character limit
Developers receive many complaints about changelogs, and Trello obviously decided it was time to address this, or at least attempt to within the confines of the Google Play Store's (once stricter) character limit.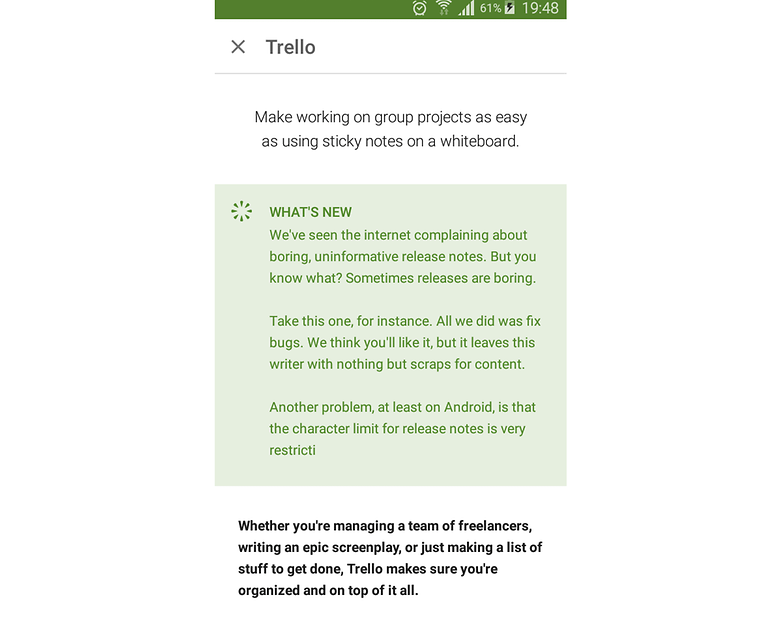 Weather Underground's guided tour
Admitting past mistakes and taking pride in its successes, Weather Underground treated its old app like an antiquity, giving users a guided tour of its newly remodeled home.
From the Material Design overhaul to increased legibility, the tour is brisk but covers all the essentials.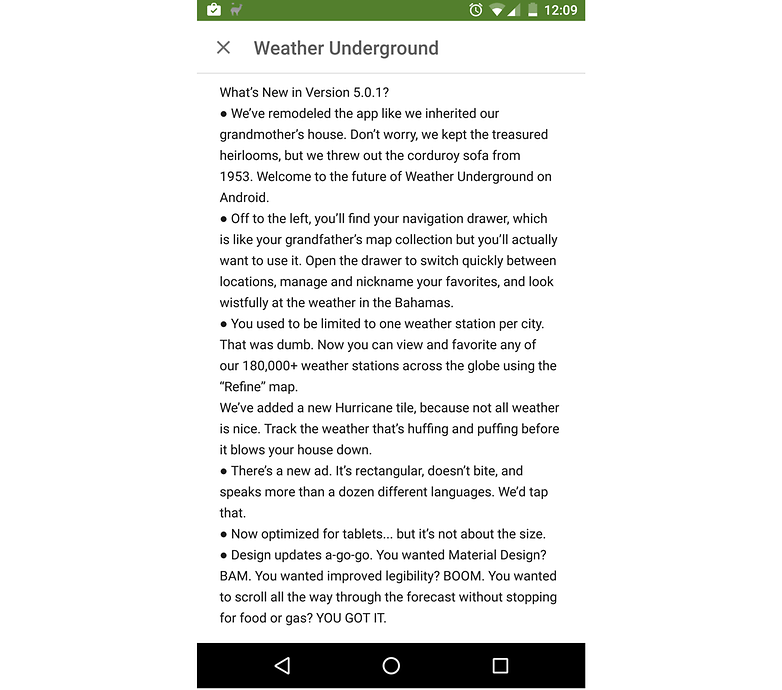 Argos admits a few mistakes
A bug or two is to be expected in any app, but when you can't click on a search term, something has gone a bit awry. The team behind the Argos app took to the changelog to address their mishap in an endearingly funny way.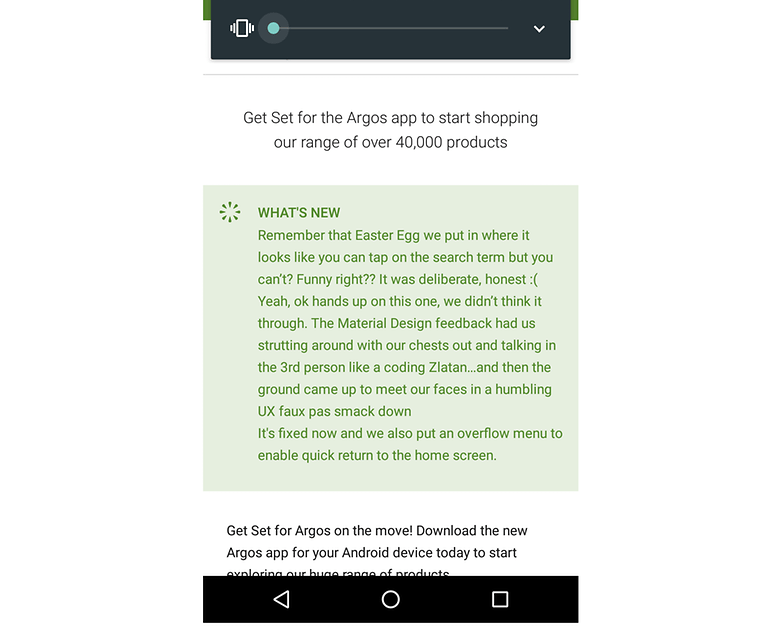 Spotify's war
Funny for all the wrong reasons. Spotify, a pretty big name in the app world, used its changelog for a rather unhelpful update on the app's against an anonymous army of bugs. It seems that an app used by millions might have something worthwhile to say about the update everyone's downloading. Apparently not.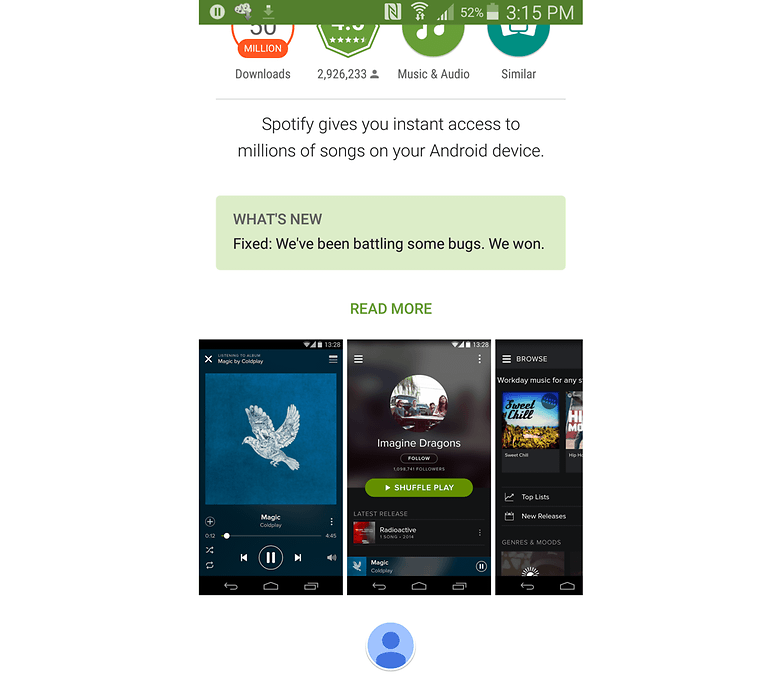 Pocket Casts' ability to mislead
Getting users to crack a smile while actually updating them on an update is Pocket Casts' forte, as this brief, and initially misleading, changelog goes to show.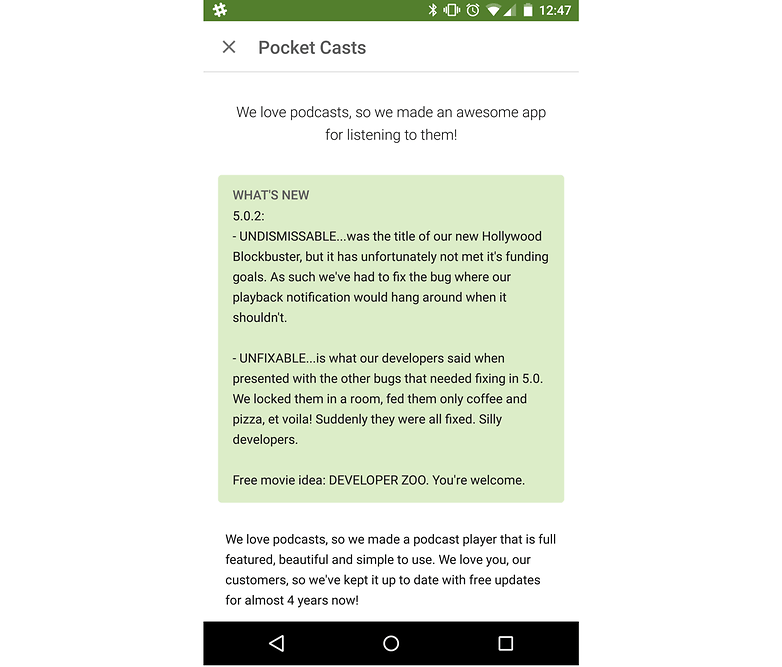 Ever though of browsing changelogs for a laugh, or do you have any personal favorites? Leave me a comment and let me know.