5 hidden settings that will make your phone even more awesome
You've got an Android phone. You love it. But you need more. How about we help you uncover a couple of the lesser-known secrets hiding in the shadows of your Android? With this list of hidden Android settings, you'll be able to make your Android even more awesome than it already is.
1. Instant magnification
Did you know your Android phone has a built-in magnifying glass? This useful not only for the hard of seeing or for reading fine-print, it also allows you to zoom in on stuff in apps that don't support zooming, such as Instagram.
Head to the Accessibility settings to turn the magnification feature on and triple tap the screen anywhere to zoom in (you can pinch to zoom even further and triple tap to exit magnification).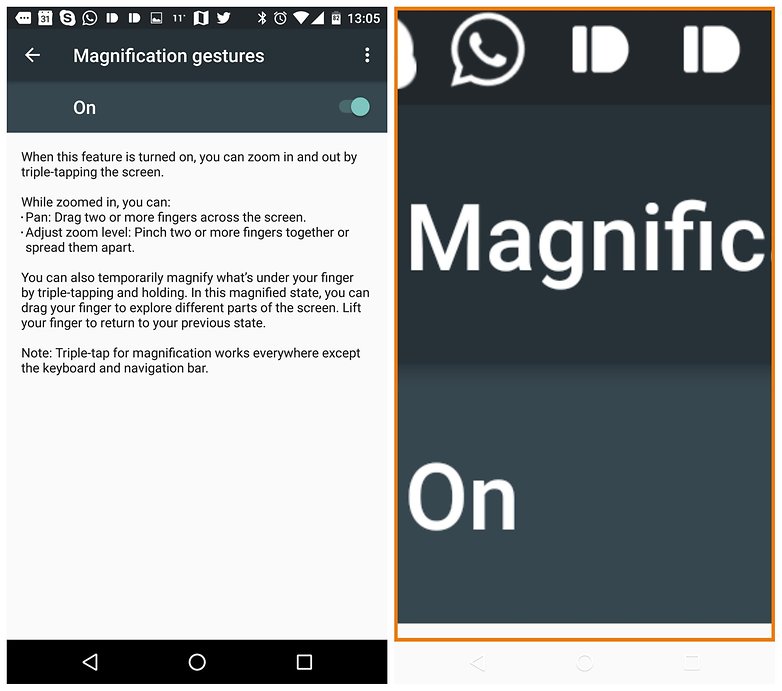 2. Easter Egg
I'm always surprised by how many people are baffled when they find me playing the Lollipop Easter Egg game on their phone. In case you didn't know either, Google hides an Easter Egg in every Android version, which is accessible by going to Settings > About phone and tapping Android version repeatedly.
You'll see the Android version come up and if you tap it a few times and then press on it (in Lollipop or Marshmallow), you'll be taken to a fun Flappy Bird style game.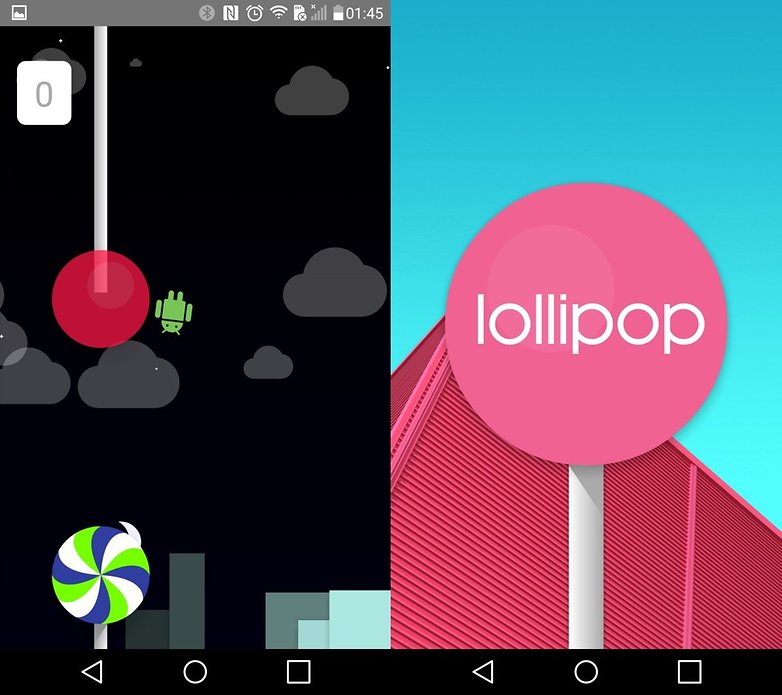 3. Faster animations
This is the first thing I do with any new phone. Disabling a couple of the system animations makes your phone feel a little faster. This is kind of a trick – transitions and animations don't actually make you phone run more slowly, but it does feel as though they do.
Go to Settings > About phone and tap Build number until you get a notification that Developer options has been enabled. Back up a step and go to Settings > Developer options and scroll down to Window animation scale and Transition animation scale and set both to off. If you want to know what they do, set both to 10x (you'll see the first in action as soon as you tap 10x) and then hit the recent apps button to see the second in action.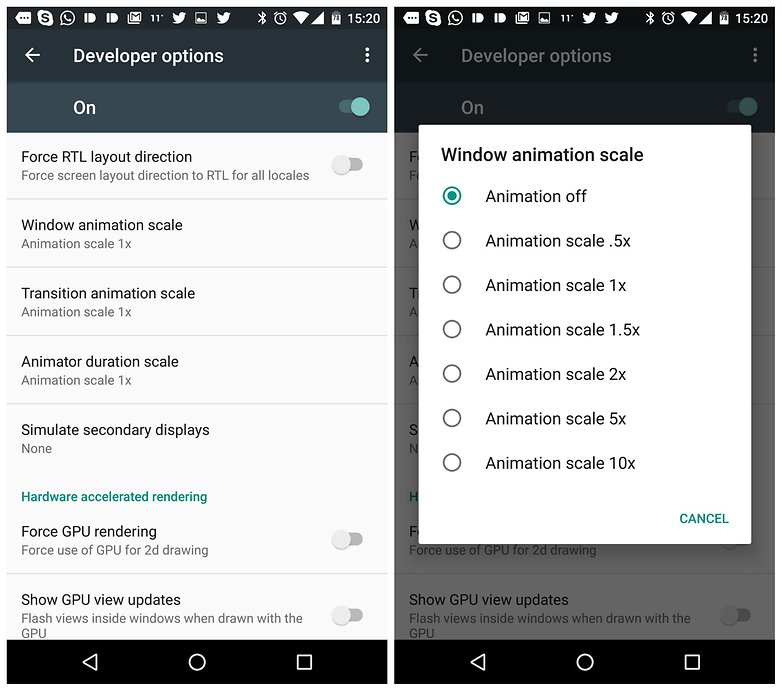 4. System UI Tuner (Marshmallow only)
Marshmallow has a unique new hidden menu called System UI Tuner. It's basically an in-progress developer menu with a couple of nifty new features that Google decided to keep out of the window, which you can access if you know how. Use two fingers to swipe down your notification shade and hold down the Settings icon (it looks like a cog). It will spin and then take you to the Settings menu, which will now have a section called System UI Tuner.
Go to Settings > System UI Tuner and choose from a couple of cool features: add a battery percentage meter to your status bar battery icon, choose what icons appear in your status bar (if you're sick of alarm or Bluetooth icons taking up valuable space), or customize and re-arrange your Quick Settings layout. You can easily remove System UI Tuner from the Settings menu using the overflow menu button in the top right corner.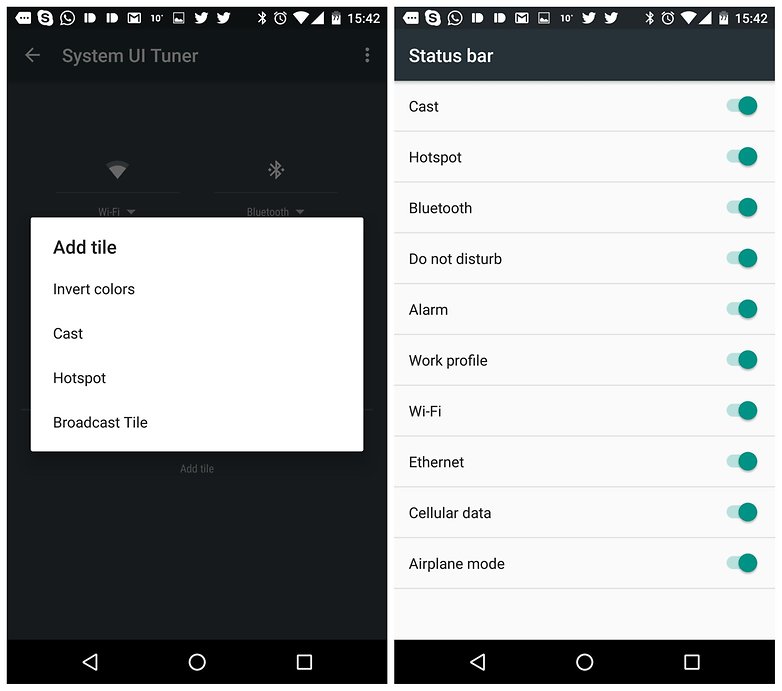 5. Gateway to nerdy stats
Most people don't know this, but there's a whole bunch of secret Android codes for a whole range of different functions, but one of the most useful is a shortcut to some nerdy statistics about your device. Simply open your dialer and enter the following to access it: *#*#4636#*#*
You'll see slightly different information depending on your version of Android, but you should see at least some details about your device such as your IMEI number, signal strength, network information, app usage statistics and Wi-Fi information. On Lollipop, you can also access battery usage statistics (which come to the foreground in Marshmallow). Check the guide linked above for manufacturer-specific Android codes.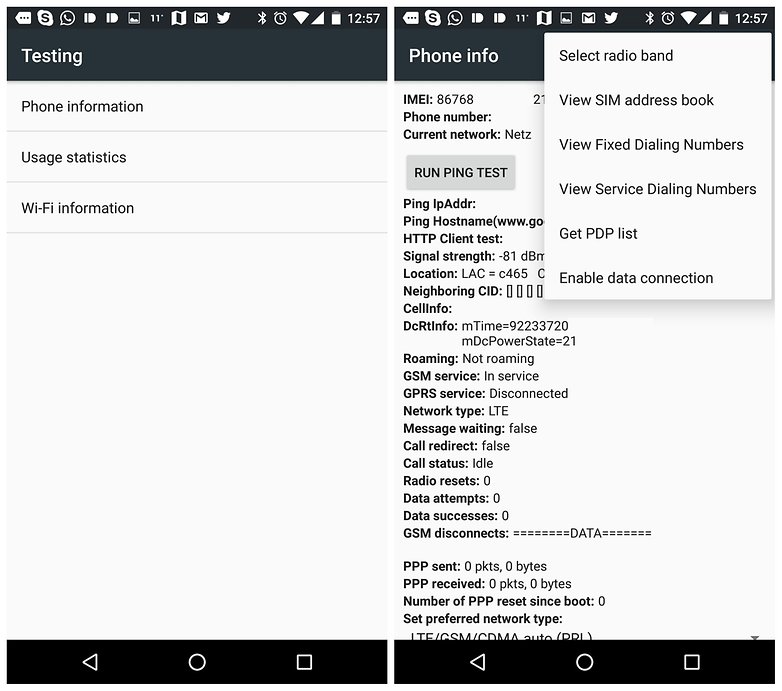 How do you make your phone awesome? Got any hidden features you can share? Tell us about them in the comments.