Droid Parenting Done Right with Hidden SMS Tracking We're in an age where technology is everywhere, and everyone has a cell phone these days. I've seen more minors walking around with top of the line phones than I've ever owned in my life. Okay, maybe that's a terrible comparison because you have no clue how many phones I've owned, but you get the point!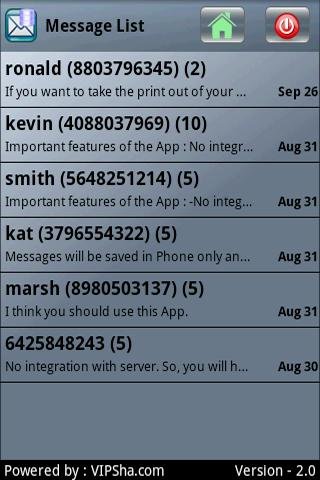 There are lots of kids walking around with brand new phones. Frankly, I have to admit I'm a bit jealous when I see a twelve year old with a brand spanking new Galaxy SIII.
My real concern, however, is that some of these kids are doing unspeakable things with their new devices. Sure, a child's intentions may be innocent enough, but the world around them is dangerous. It scares me to think about who might be texting them or contacting them on a regular basis. Hell, these days you can't even trust eleven year old boys to remain abstinent. That last statement may seem like it's a little too forward, but it's the honest truth.
As a parent, it makes sense that you need to know what your children is doing at all times and who they're associating with. That can be difficult to keep track of thanks to all these confounded gadgets and mobile devices!
Luckily, there's an app called SMS Tracking that can help.
It's a pretty straightforward app. You put SMS Tracking on a device you want to monitor, and it records all conversations locally and stores the messages in a file. When you want to view recorded messages, you can access that file locally, on the device, or export it using email or Bluetooth. If you so desire, the messages can even be exported as a .csv file for use in Microsoft Excel.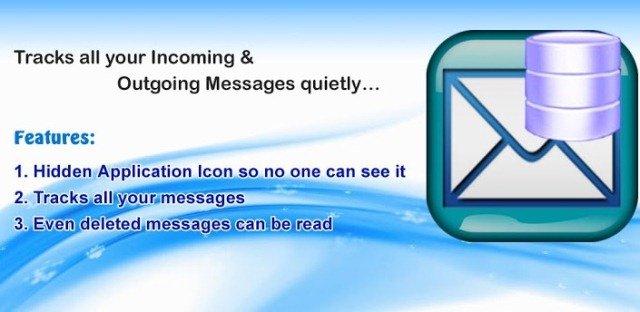 The exchange data is stored locally so that the information cannot fall into the wrong hands. Quite frankly, I think this is a brilliant idea!
Of course, kids are pretty smart, so you don't need an app icon sitting around that says, "SMS Tracking," especially if you're trying to observe their conversations secretly. There's no need to worry though because the SMS Tracking app installs no such icon. In fact, it doesn't even show up in the application list under the same name; instead it goes by "VIPSha1." This will keep the app from being uninstalled, by children or even by third parties who get a hold of the device (think the kind of person who walks off with someone else's phone). The only way to start the app is to find the appropriate page in Google Play and select the "OPEN" button. Once it's installed, it monitors all activity on the device in the background.
Before you think about using this app to spy on your significant other, the developers have asked you to consider your actions. VIPSha does not want the app to be used as a "phone spy" or "sms spy" for illicit sources. We're pretty sure there are some grey areas concerning the local information, as well. If someone catches you using an app like this, it's possible they could sue you for invasion of privacy. Don't quote me on that statement though, because the world of technology is an extremely uncomfortable place when it comes to individual rights.
All you parents out there can rest, at least a little easier, at night with an app like this on your child's phone! SMS Tracking is totally free via Google Play.
If you've used the app in the past or plan on using it, please share your experience below! I would love to hear how SMS Tracking worked out for you!