Historic Movers & Shakers of America: which apps would they have used?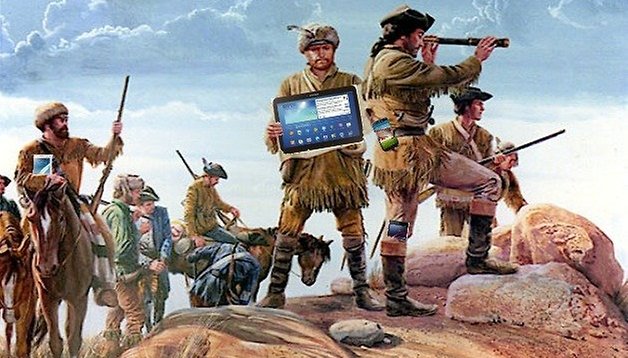 Today marks the Fourth of July, a national day in the USA that commemorates independence from the Brits and the powerful country that it became. But who made this country so great? It was the men and women of great ideas that fostered a land of prosperity and freedom where you could be your own boss and make something of yourself as the American Dream prophesizes. Lewis and Clarke, Al Capone, Muhammad Ali and the Wright brothers come to mind and this makes me wonder: what type of apps would these people have used, had the smartphone had existed? Though it may seem a tad silly to even ask this question, we have come a long way in making our simple, every day life events easier thanks to smartphones. These historic figures needed to do it all the old fashioned way.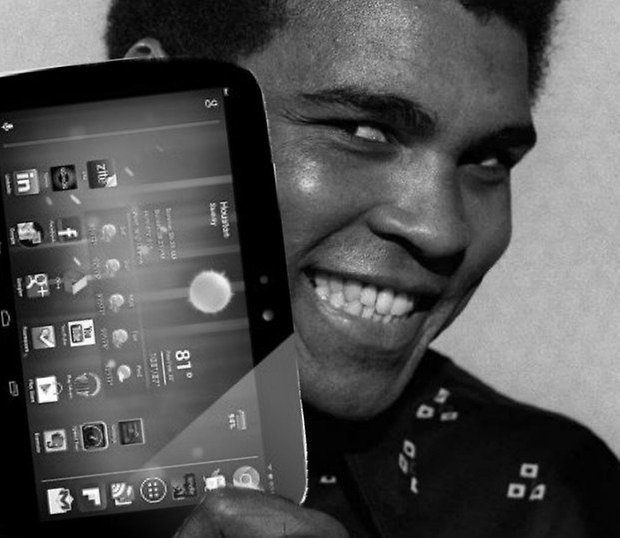 Lewis and Clark
After the Louisiana Purchase in 1803, where Napoleon sold a huge chunk of land to the Americans, Meriwether Lewis and William Clarke were ordained by then-President Thomas Jefferson to venture forth into the wild, scour out the riches and create maps that would help this country's imminent prosperity. They made their way westward until they reached the Pacific Ocean. Their goal was to map the the West as well as to study the area's plants, animal life, and geography, and establish trade with local indigenous people. The trip lasted 2 years and you can imagine the stacks and stacks of paper, documents, pressed leaves, rabbit tails and other random pieces of organic matter that the pair might have collected. I'm sure that Lewis and Clarke would have appreciated having a note-taking app such as Google Keep or Evernote which would have allowed them to jot down notes, make voice recordings, take pictures and organize them with some nice color-coded sticky notes. The included check list would have helped them ensure they didn't miss any important steps when setting up camp: find fire wood? Check! Kill a rabbit and eat it? Check! Fend off a bear? Check!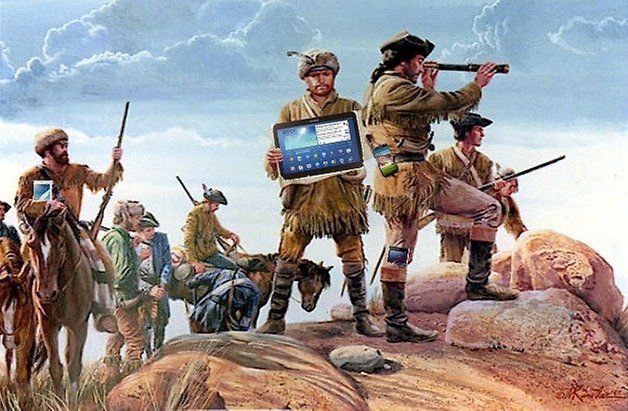 Then of course, they had Sacajawea, their Shoshane guide and translator. Without her, they probably would've eaten some poisonous grub or said something inappropriate to the neighboring indigenous communities. In this case, they might have used the SAS Survival Guide app which helps you survive any situations by providing you with lists of edible, medicinal and poisonous plants, survival checklists, sun compass and a comprehensive First Aid section. Despite not having a smartphone, the two managed to discover America and make history.
Al Capone
Al Capone was the most famous bootlegger ever known in the USA, but alas, in the end he got caught. By creating the Al Capone tunnels, he was able to swindle liquor out from Canada and into the dry US. of A. In Al Capone's mafia, it was important to have people of trust, therefore choosing the right members of the gang was vital. One app that the booze lord could have used would have been HR AT Your Fingertips, an app for any small business owner or HR professional. He could have utilized this to create an employee handbook of rules and regulations in case someone squealed, cheated and ran off with some cash, Tommy guns a-blaring. I can imagine some pointers such as guideline number 1: if you confess to the police, say good-bye to your knee caps, and other rules of the like. Once his minions got caught by the police, he would have needed more studs to fill the flanks of his cunning gang squad. Jobvite Facebook App for Recruiting would've been a great way to effortlessly publish jobs and find those money, cars and women-craving thugs to join his posse of booze-hounds.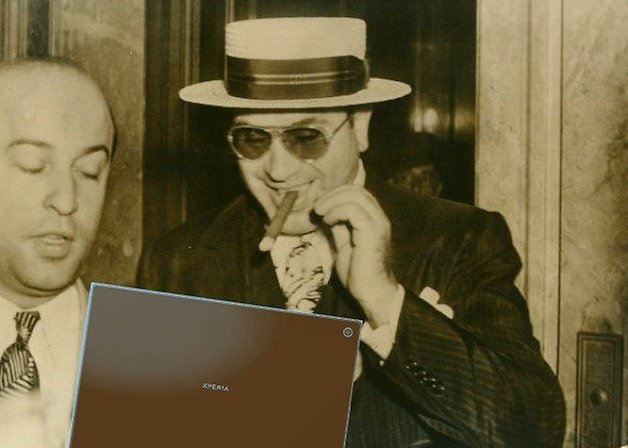 Muhammad Ali
Muhammad Ali, a boxer with a lot of gab and might, needed to train more than just his mouth to beat someone in the ring and this required many hours of hard physical labor and some expensive coaches to get him motivated and keep him on track. If you have ever tried to get motivated without a coach, you know how hard it can be. That's where apps step in. There are a ton of grueling apps out there that will make you sweat, like Adidas miCoach which is great for a pre-boxing workout, complete with workout regimes and preset weight loss plans. Had Mohamed Ali ventured into the world of martial arts, he would been able to quickly pick up some funky new moves from the In2Shape Round Timer for MMA, Boxing and Fitness, an app for Android and Blackberry which offers an array of martial arts and fitness circuits.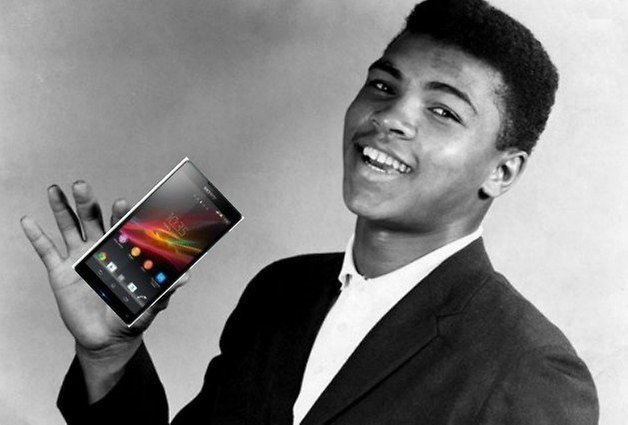 The Wright Brothers
The Wright brothers were the two famous airborne lads that put wings in the sky and made them fly: the first successful airplane and the first human flight. Wilbur and Orville invented the innovative three-axis control to optimize steering and balance. They constructed a small home-built wind tunnel to solve the flying problem and this helped them accurately design the wings and propellers that they needed for the successful take-off. With their brains filled with mechanical knowledge about printing presses, bicycles and motors, they had the right skills to get the job done. These fellows were the kings of DIY and probably would have appreciated apps like Woodcraft, a professional carpenter app which offers computer-aided design and 3D modeling in a nice user-friendly package. Then, to get the flying vessel up in the air, the Wind Speed app shows you your current wind speed based on your GPS location in any unit of measurement you desire. Once up in the heavens, Garmin Pilot would have made the sky a safer place by helping the Wright Brothers plan flights with interactive charts, weather briefing and navigation capabilities.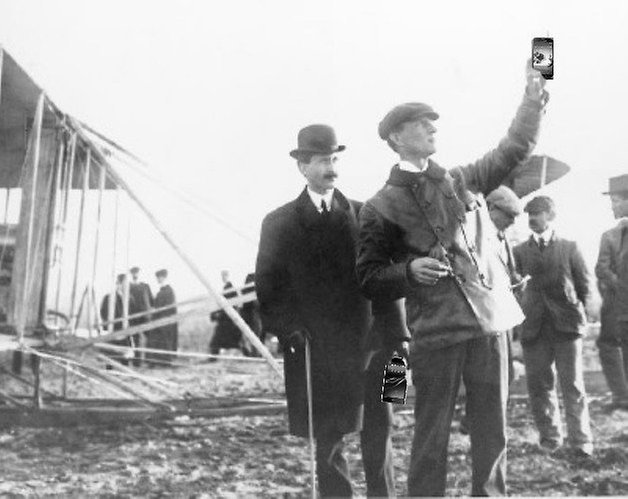 Though we have come a long way from the days of old mentioned above, perhaps I have got everything backwards. These aren't the people that could have used apps, in fact these apps are based off of their knowledge and experiences. These apps have America's historical inventors and movers and shakers to thank. It's this rich history which has allowed future generations to prosper and go forth in creating apps and the abundance of technological innovations that we are seeing today.