Hold On Tight: Roller Coaster Tycoon Is Coming to Android!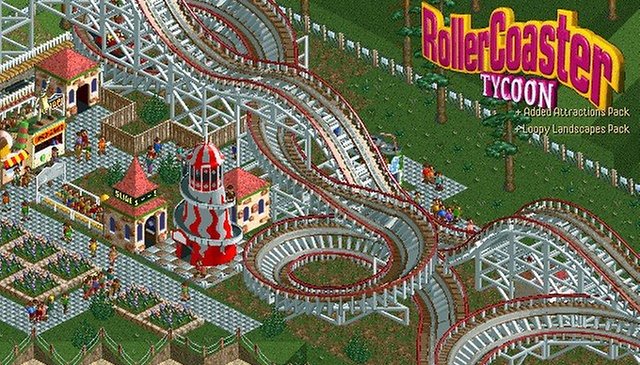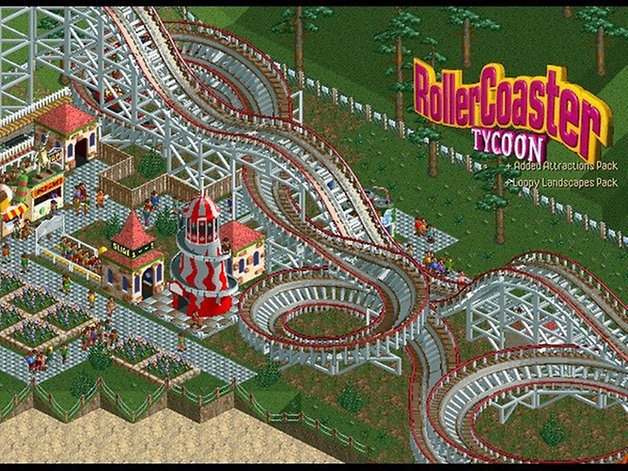 I don't know about you, but I love a good roller coaster. Designing the fastest, loopiest, most elaborate coasters on Roller Coaster Tycoon (RCT) used to be my favorite past time. I've spent hours constructing massive theme parks in this game, trying to create the perfect – ie, least barfy – rides possible.
So, suffice to say, I am PUMPED at the prospect of playing Roller Coaster Tycoon ON MY ANDROID. RCT is coming to both Android and iOS in 2013, according to statement made by Atari yesterday.
There isn't a whole lot of information about the game at this point, but already some are very worried that the new game won't be able to live up to its predecessors on the PC. Mostly, this is because Atari has released a Roller Coaster Tycoon 3D game on the Nintendo 3DS and it lacks many of the greatest features of Roller Coaster Tycoon, including the ability to name your roller coasters, build underground, see height markers (so you don't create a roller coaster with overwhelming G-Force) or build any water rides whatsoever.
Hopefully, Atari will get its act together and release a version of RCT that's much better than the one released on Nintendo. What many fans (including me) are hoping for is a version of Roller Coaster Tycoon based on RCT 2, not RCT 3. No, you can't ride the rides in the second version of the game, but it's a lot more intuitive and satisfying to play. I can't even imagine how much time I would waste if I could play it on my Android.
Roller Coaster Tycoon still has a huge cult following; the game's migration to mobile is still the number one story on Reddit's Android page after 17 hours. Clearly, there's big potential for a hit. Here's an example of the kind of mega park you can create using this game: