A chat with HoloEverywhere Dev: Holo design for Android 2.1 and up
Authored by:
Henrique Rocha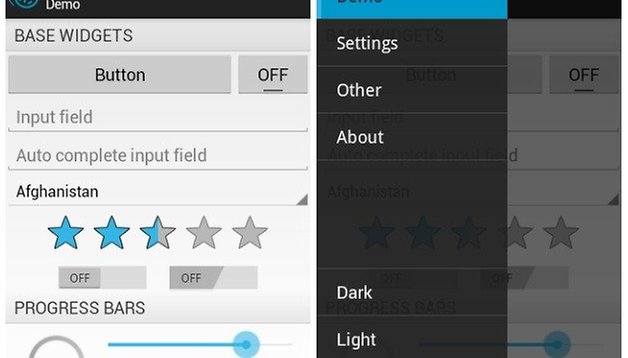 Some weeks ago, Caspar (my product manager) and I had the idea of interviewing Sergey Shatunov, the maintainer and lead developer of HoloEverywhere, the same library that was used to create our very own AndroidPIT app. For those of you who don't know what HoloEverywhere (HE) is, it's an Android library project that you can integrate into your Android projects to provide Holo-designed components for older versions of Android which don't have the Holo user interface (UI).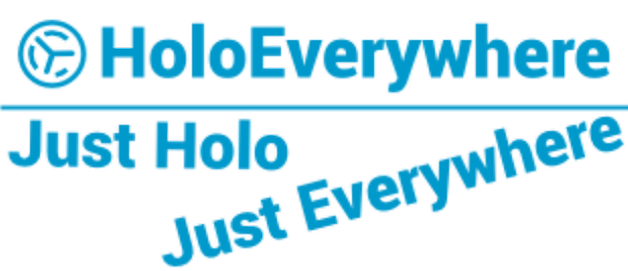 One of the reasons for interviewing Sergey was that HE is an open source project, which means that everyone in the world can contribute to the project, whether it is by adding code, reporting bugs, etc.
We came up with a nice list of non-technical questions for him so that readers with only a small amount of Android development knowledge (or none at all) could still benefit from the interview. The topics are relevant to all Android-using readers and who knows, they could even motivate some of you to start learning how to develop software and perhaps even Android apps.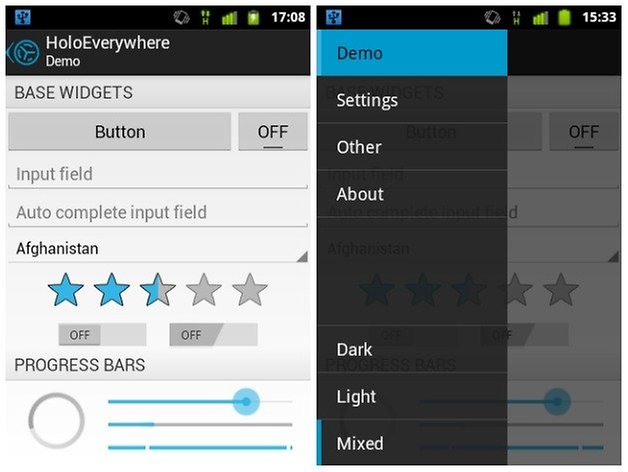 AndroidPIT: How would you describe HoloEverywhere to your grandmother?
Sergey: That one is hard to answer. My grandmother is a person who is very far away from technology. I would try to make some analogies from her own life, but I don't think I would be able tell her the whole point of my work in general. Although, it would be funny, I'll try…
AndroidPIT: When did you start working for the project and how much time do you invest per week?
Sergey: HoloEverywhere was started as a simple library with only basic widgets of the Holo theme by Christophe Versieux (WazaBe). Some time later, I found out about this project when I needed to write a simple application for Android 2.1. I had already been a long time ICS user and my eyes would just tear up every time I would see an application designed for Gingerbread. I never thought about how bad applications looked. Those awful useless gradients, the confusion of the icons and the uncertain program behavior. The guys from Google were tired of this and they released the new Holo design which is much more beautiful in a whole range of devices.
My time management for when I work on the library is unique to me. Sometimes I can be quite lazy in getting things underway and then there are other times when I work all day and all night. It all depends mainly on my girlfriend and not me :) But I'm trying! And sometimes I'll bump into something interesting for the library, swear to add only one small thing and then ….WOW 03:00 AM?!?! On average, I work about 10 to 15 hours per week.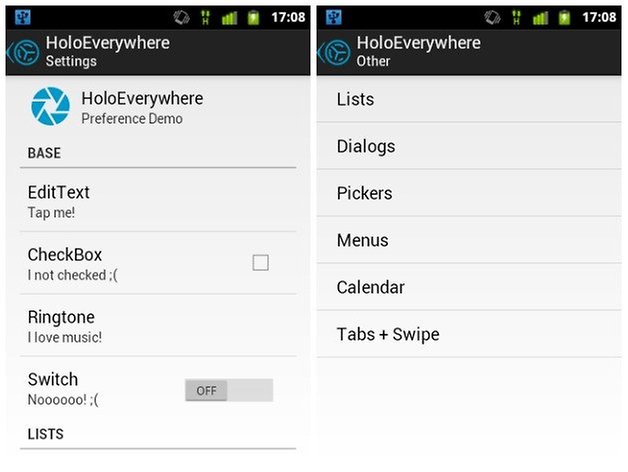 AndroidPIT: What motivates you to give your time away for free?
Sergey: Nothing I think. I simply write the library that I need and share my work with others. I ask for nothing in return: I just like to write code, or fight with bugs, or even write bugs :) In the end, who is going to give me something for free if I am not in a position to give anything for free? Anyway I am a supporter of open source software, maybe I'm a Richard Stallman fan.
AndroidPIT: What does it feel like to have so many people using your project?
Sergey: Gingerbread is still alive, which isn't right and Google is to be blamed for it because of their strange upgrade system. Of course I am glad that HE is useful to some people, however I'm just not happy with the fact that developers actually need HE.
AndroidPIT: What do you do when you're not working for the project? Do you have a day job?
Sergey: No, I'm still a student and a freelancer, although I have been invited to many different companies: even Google wanted me. I just don't want to get stuck somewhere in a company and do stupid work without any personal growth. Programmers are creative people. I want to create something new: new applications, new concepts, a new revolution. Someone may argue that Google is the ideal place for creative people, but I don't think so.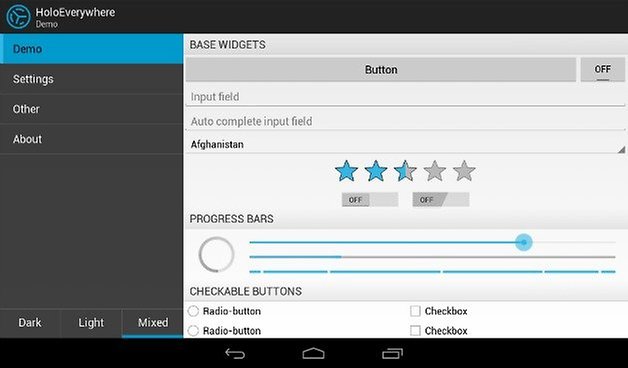 AndroidPIT: What's your favorite project using HoloEverywhere?
Sergey: Well, of course AndroidPIT! :) I can also recommend Unix Admin and TimeAct To-Do applications, which are very helpful for me.
AndroidPIT: What are your recommendations for developers that want to get involved in open source software?
Sergey: Search for solutions that will test your knowledge. You and only you should come up with your own solutions and create things, don't be a stupid search bot. And of course, read the guidelines before creating something, otherwise I'll visit you in your dreams and do some nasty things. You don't want that, right?
Thanks Sergey for an awesome interview! Good luck for the future!
Are you interested in developing apps? Which Android libraries do you use?