 Holy Cannoli: HTC Rumored to Be Working with Sharp on 5" 1080p Nexus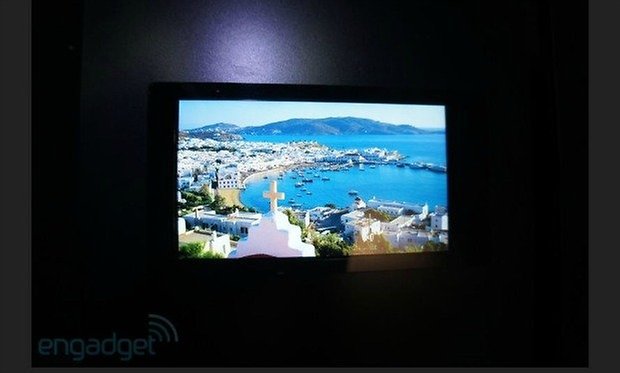 If current rumors are to be believed, Sharp is working with HTC on a Nexus phone with a display that will blow yer mind.
Sharp announced yesterday that they've begun production on 5", incredibly pixel-dense LCD panels, and it's rumored these are the same panels which will be used in HTC's 5" Nexus device.
The display panels offer a truly stunning 1920x1080p with a pixel density of 443 ppi, putting them in line with the most pixel-rich smartphones out there, including the Oppo Finder and the Oppo Find 5.
The rumor was originally posted to BGR, which isn't exactly known for their accuracy. But we know for sure that the displays are for real, since Engadget has been able to take some pics of them. According to the site, not only are these panels incredibly vivid, but they're also utilize Sharp's thinnest GS-Silicon technology, reducing the layers between the LCD screen and your peepers. Viewing angles were also quite impressive.
If HTC isn't using these panels, you better believe another manufacturer will. Get ready for 1080p to be the gold standard for displays. Da future; it's here doods.
(Top photo of Sharp's 443 ppi display by Engadget)