Home Court Advantage: Nexus 7 Now Advertised on Google.com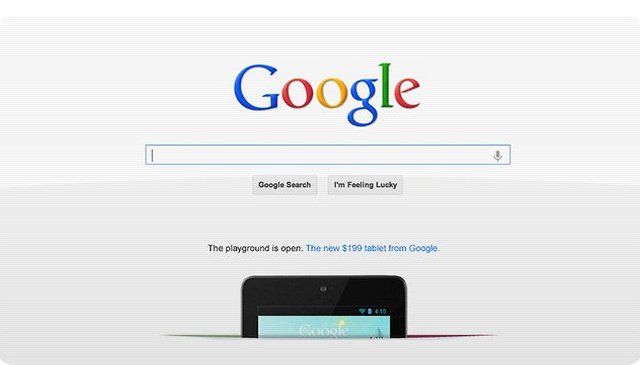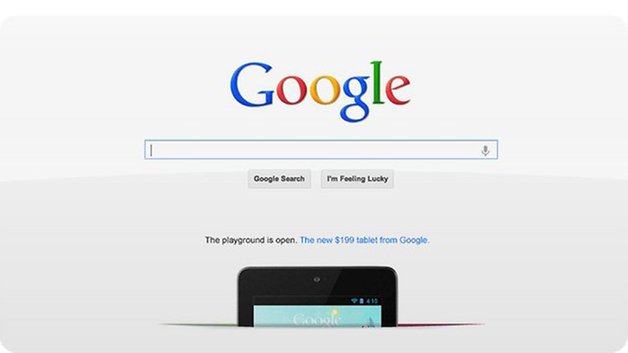 If you're looking to reach consumers, you'd be hard-pressed to find a better outlet than Google's very own homepage.
What is usually ad-free space under the Google search bar was transformed today into an ad for the Nexus 7 tablet, which bounces up from the bottom of the search page before it rests right under the search bar with the tagline: "The playground is open. The new $199 tablet from google." The move that could earn Google hundreds of thousands of tablet orders by the end of the day.
I mean, think about it: where else do hundreds of millions of people go to when they're trying to search for something? Add an ad to that page and presto: instant money.
Google.com is the world's most famous web address and you better believe they're going to use their home court advantage while they still can. With Apple's iPad Mini and Amazon's Kindle Fire 2 right around the corner, this just may be the Nexus 7's only time to shine.
Google probably won't release sales figures for the Nexus 7 which take into account the advertising "upgrade" (to say the least), but if they did, I'm sure we'd already see a rise in orders after this move.
This is only the third time Google has ever advertised for one of their products on their homepage – they've also advertised the Nexus One, Chrome and Google+.
In other words, the Nexus 7 means a lot to Google – and it shows.
(Top photo: Gizmodo.com)