Honor 5X review: solid specs, incredible price
Huawei's Honor 7 was the price-performance miracle of 2015, and the follow-up, the Honor 5X, is being sold at an even more attractive price. It's also the company's first phone to officially launch in the US. In our Honor 5X review, we look at what this new competitor has on the likes of the Moto X Play and Huawei GX8, and whether it belies its low price.
Have you ever heard of OSIRIS?
Choose "Yes, I have!" or "Never heard of it.".
Oops! Seems like something went wrong. Reloading might help.

Oops! Seems like something went wrong. Reloading might help.
Good
✓

Good battery life

✓

Good build quality and feel

✓

Cheap
Honor 5X release date and price
Honor introduced the 5X at CES in Las Vegas in January. What caused a stir was the device's pricing – it's being sold for a mere US$199. Similarly equipped smartphones, such as the Motorola Moto X Play or Huawei GX8, cost more than US$300.
The Honor 5X is priced similarly to the Moto G (2014), but promises performance on the level of the Moto X Play.
The Honor 5X is now available to order in the US through Amazon, Newegg and HiHonor.
Honor 5X design and build quality
The Honor 5X impresses from the moment you pick it up. It's visually similar to the Nexus 6P or Huawei Mate 8, but it doesn't quite feel like a premium flagship. In that respect it's more comparable to the Honor 7; it has the same polished bevelled edges leading into the frame.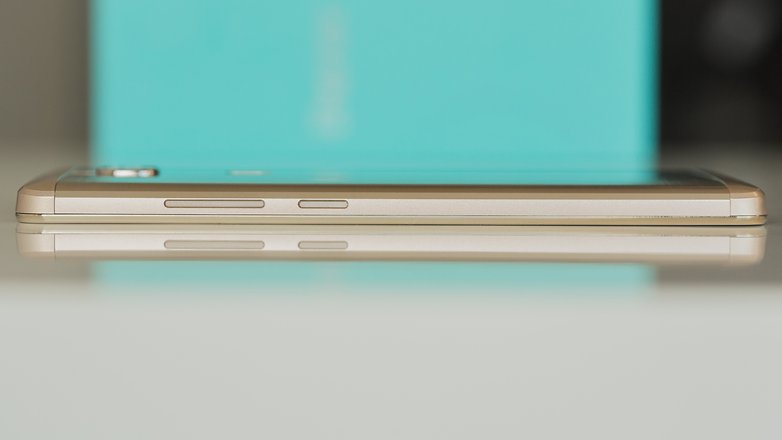 The power button and volume rocker are well-placed on the left-hand side of the phone. The Honor 5X weighs less than you'd expect for a 5.5-inch smartphone: 158 g. By comparison, the nearly identically equipped Huawei GX8 weighs 167 g.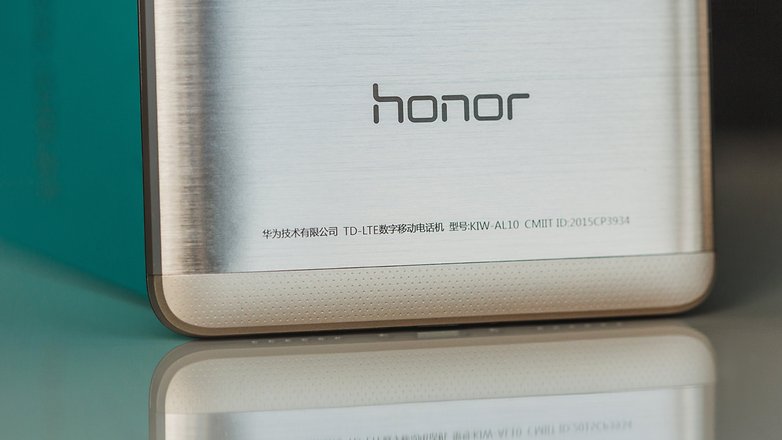 On the left side there are two slots: one is a dual-SIM slot and the other is for microSD cards. The Honor 7 only has one slot, meaning you have to decide whether to use two SIM cards or pair a SIM with a microSD card. The Honor 5X's arrangement means that it is possible to house two SIM cards and a microSD card in the device simultaneously.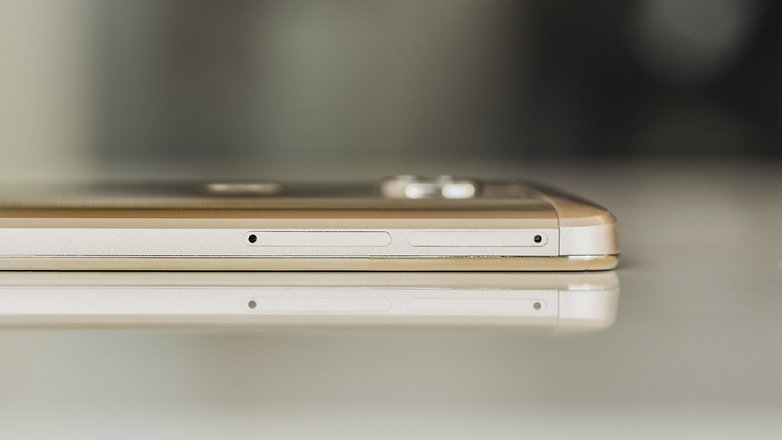 Honor 5X display
The Honor 5X has a 5.5-inch full HD display using IPS technology, which gives it a pixel density of 401 ppi. While there are smartphones with higher resolutions and thus higher pixel densities, they don't offer any clear advantage over the Honor 5X display.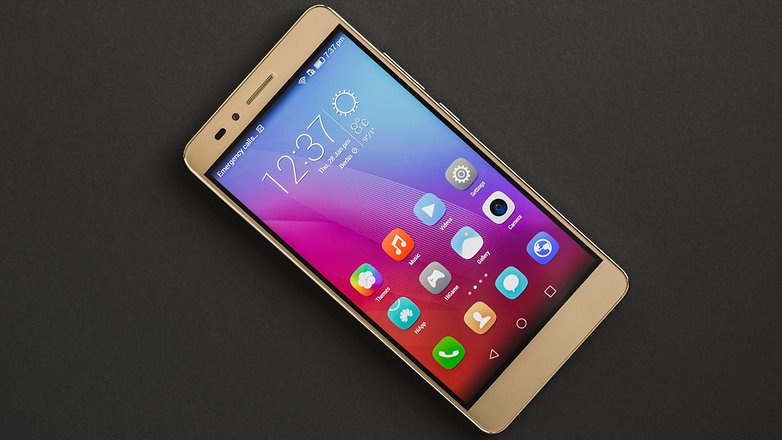 The Full HD display is consistently sharp and viewing angles are good, although the protective film seems to attract fingerprints. This film can be removed, at the expense of scratch protection – the display is not made of Gorilla glass or other reinforced glass.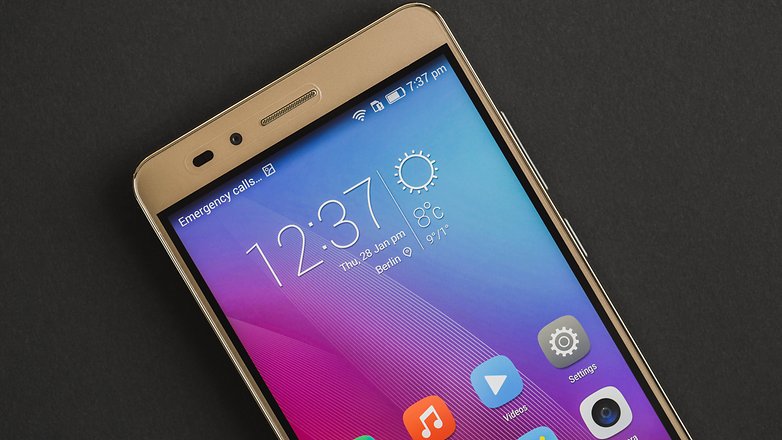 Honor 5X special features
The Honor 5X is a dual-SIM device, has a microSD reader and a fingerprint scanner. The fingerprint scanner, in particular, makes the Honor 5X unique in its price range.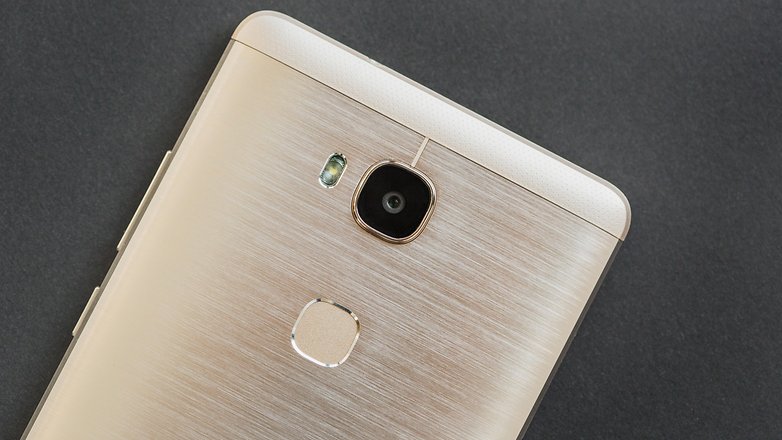 The two SIM brackets are different. One holds a nano-SIM, the other takes a micro-SIM. This makes the phone ideal for newcomers, who might not have a nano-SIM. Only one of the two SIM cards can be used for LTE operation, and you can determine which SIM the device should use in the software settings.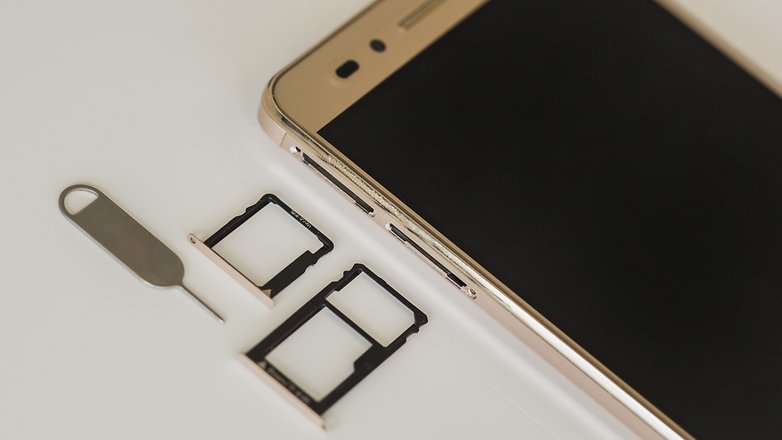 The fingerprint scanner doesn't take long to configure and it unlocks the device quickly and accurately. It is also possible to configure it for other functions in the settings.
Seven actions can be activated, ranging from answering calls or taking a photo to opening the notifications panel or recent apps: just about everything is doable.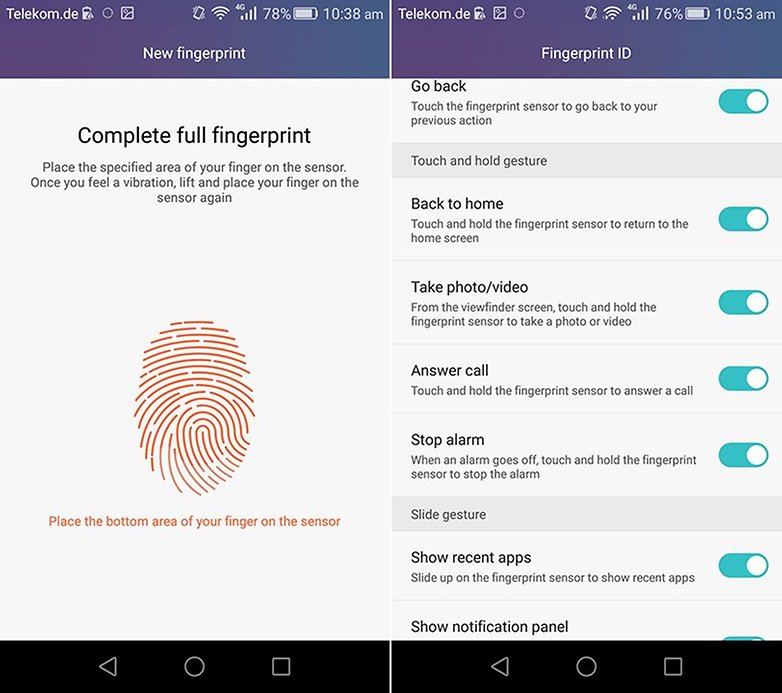 Honor 5X software
Our Honor 5X was running EMUI 3.1, which is based on Android 5.1.1 Lollipop. Honor has already confirmed that an update to Android 6.0 marshmallow will be along shortly.
To find out what to expect from the combination Android 6.0 Marshmallow and EMUI 4.0, take a look at the Software section of our Honor 7 review.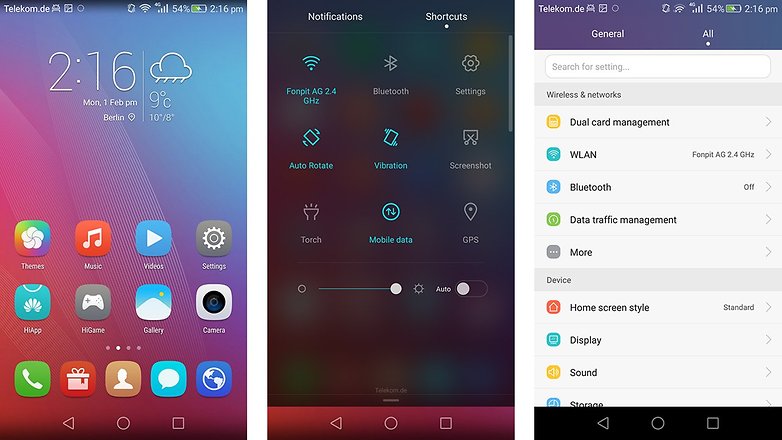 We have already reported in numerous reviews, such as those of the Huawei P8, Mate S and the Honor 7, on the features that EMUI brings. Nothing has changed from these versions of EMUI to the one found on the Honor 5X.
As is often noted, Huawei and Honor devices do not feature an app drawer; instead, all apps are placed on the home screen. To maintain some order, you can group apps together in folders. If you're not a fan of this approach, you could always download one of the numerous launchers from the Google Play Store. If you're interested, you can take a look through our best Android launchers article.
The version of Android on offer here is, thankfully, protected against the Stagefright vulnerability.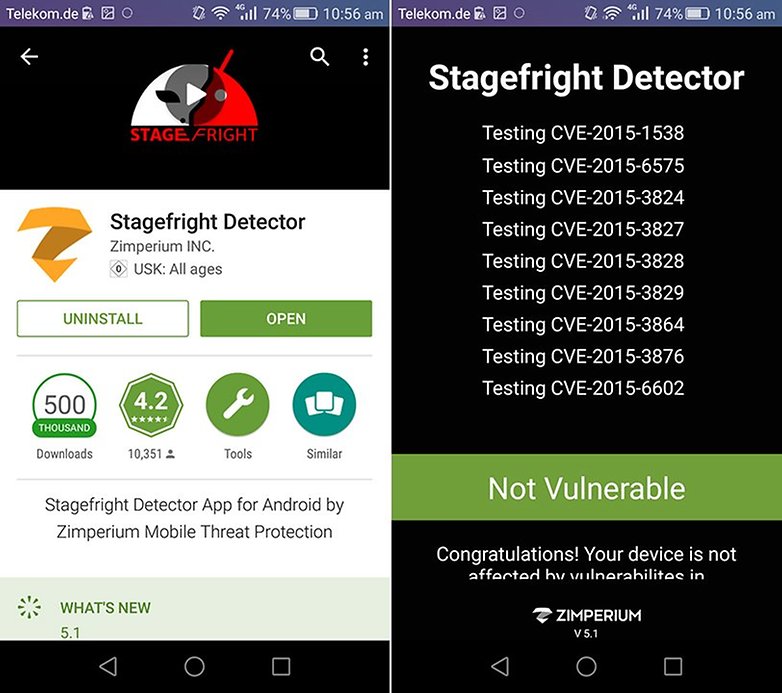 Honor 5X performance
The Honor 5X is powered by Qualcomm's Snapdragon 615, the same processor used in the Oppo R7 Plus and the Moto X Play. The Huawei G8 was also meant to have the same processor, but Honor's parent company ultimately decided upon a slightly modified Snapdragon 616. The Honor 5X is unremarkably solid in specs when compared with its competitors.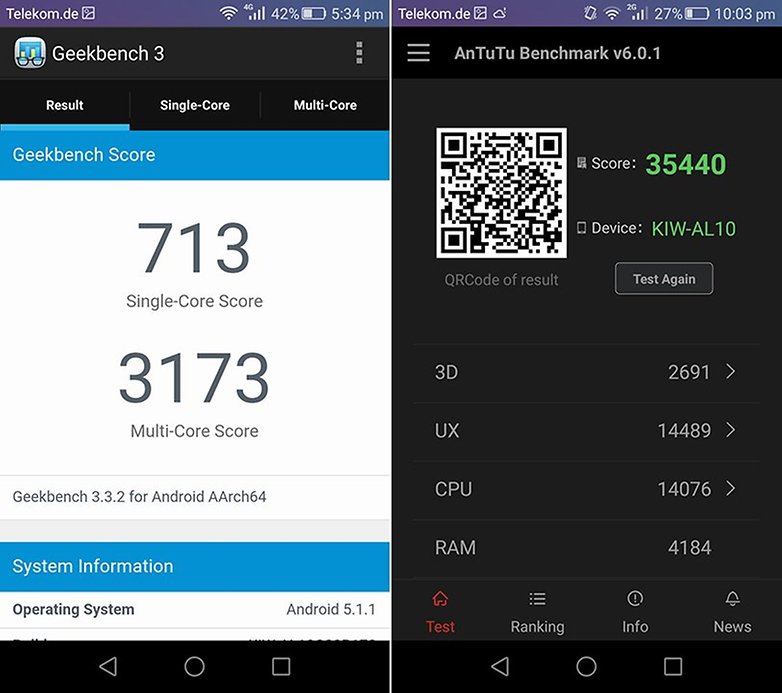 But the Honor 5X does have one key advantage: it is at least US$80 cheaper than the other phones mentioned above.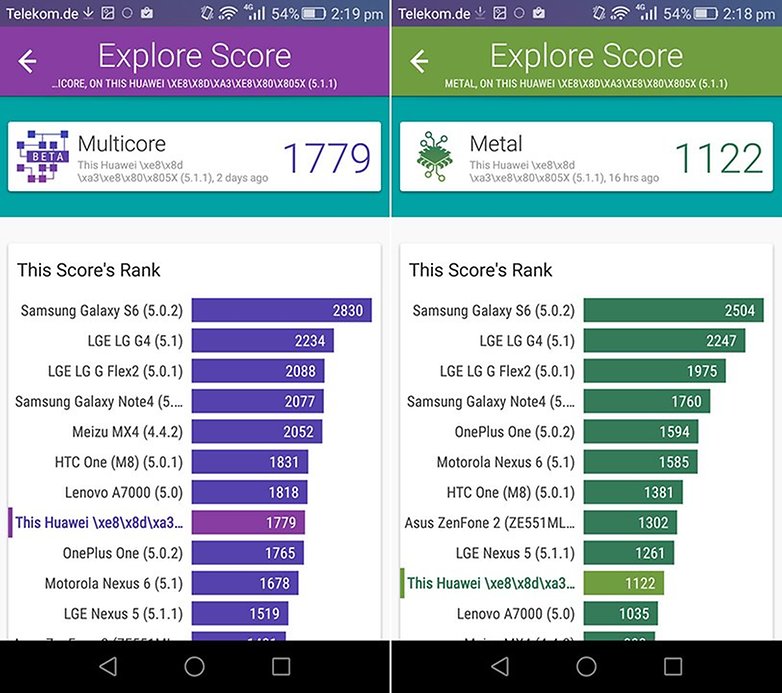 In everyday life, the smartphone behaves inconspicuously. This is meant positively, in as much as it does not suffer from the annoying stuttering and lag that is common on other devices. Apps, especially games, were quick to load.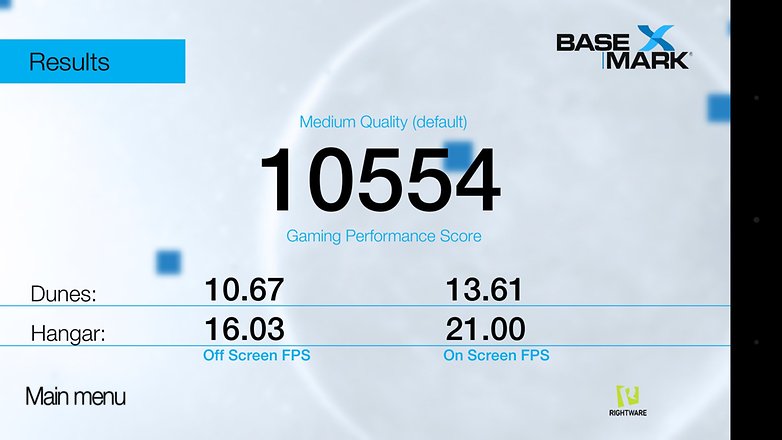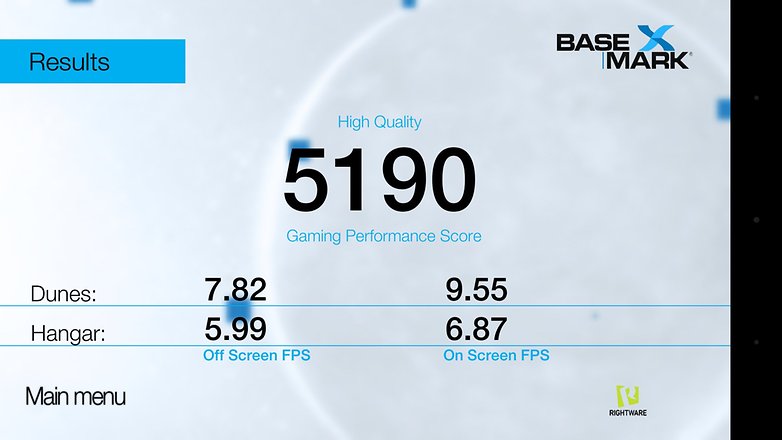 Honor 5X audio
The Honor 5X audio is good during calls, even in very noisy environments. The voice quality is clear and understandable, and we got no complaints from the other end of the line when we conducted some test calls.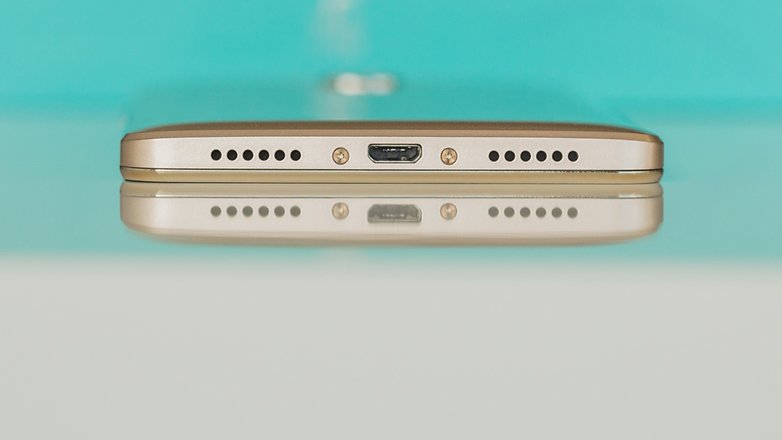 If you want to use the Honor 5X for music, games or videos, you might find the audio a little lacking. It only has a mono speaker, which, despite being sufficiently loud, is placed unfavorably at the bottom of the smartphone's frame, meaning that it'll often be covered by your hand, especially when holding the device in landscape orientation.
Honor 5X camera
The main camera is similar to those of other Huawei smartphones. Both the GX8 and the Honor 5X pack a 13 MP rear camera and 5 MP front-facing camera. But, unlike the Huawei GX8, the Honor 5X has neither a dual LED flash nor optical image stabilization.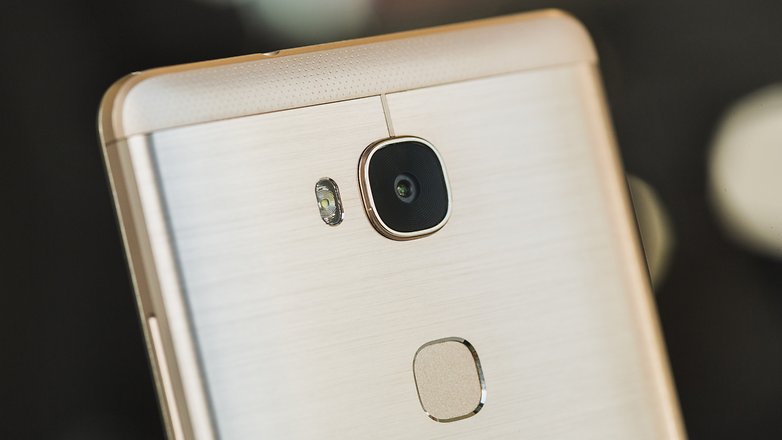 The camera app bears the typical hallmarks of an EMUI app designed for the Asian market; in selfie mode, there is a slider to soften out wrinkles, for example. Otherwise, the app and all recording modes are identical to those of the Honor 7.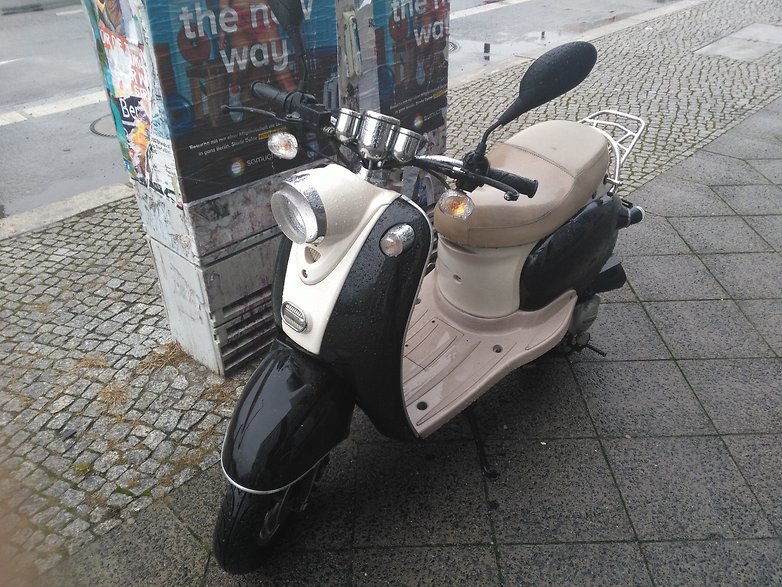 The image quality of the Honor 5X is highly dependent on the lighting conditions. As long as the light is good, both cameras capture good quality images with natural color reproduction. But in low light, noise increases sharply in the image.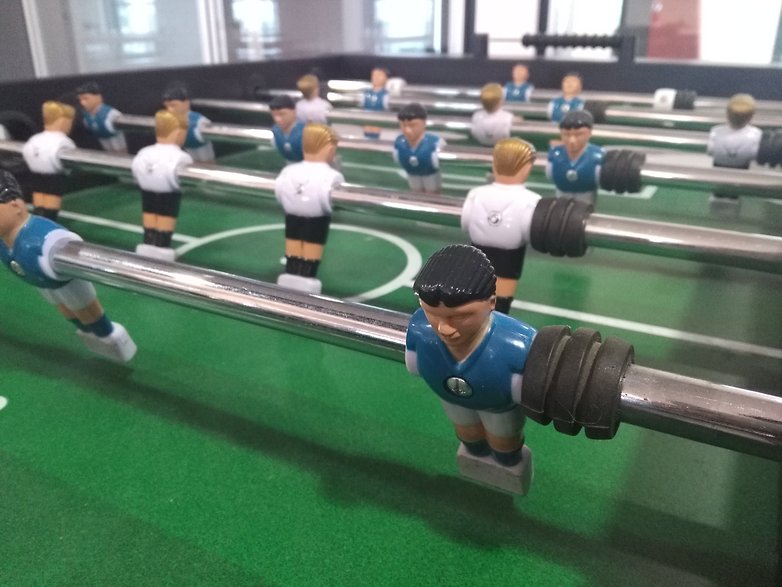 The quality of photos is fine for sharing on social network sites. If you're serious about your smartphone photography, however, you're better off looking elsewhere.
Honor 5X battery
The Honor 5X carries a fairly average 3,000-mAh battery. In our AnTuTu test, it achieved a similar score to the Huawei GX8.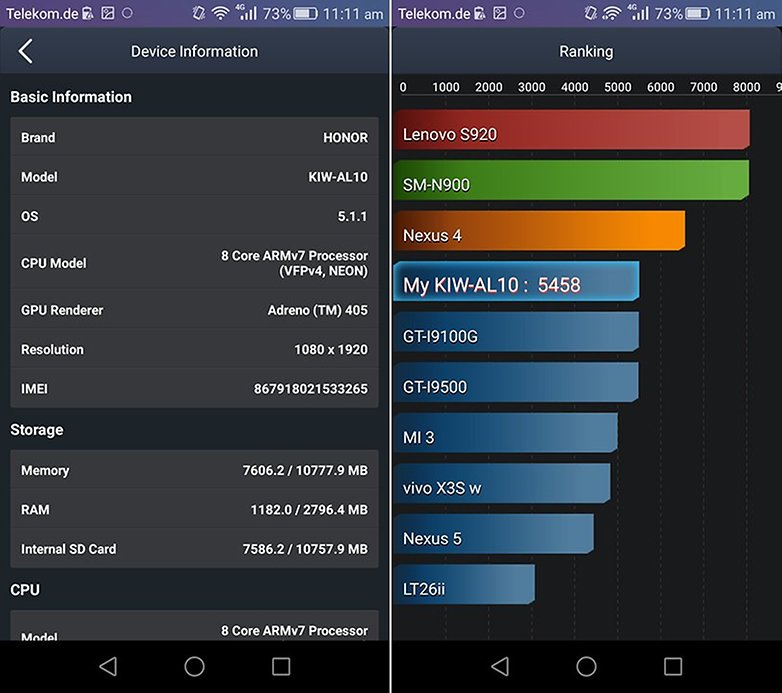 The same picture is also reflected in the everyday use. With moderate use (frequent WhatsApping and emails, 30 minutes of phone calls, 30 minutes watching videos and playing games) the Honor 5X lasts a good day and a half.
If you reduce your use a little, you can easily squeeze two days out of it.
Honor 5X technical specifications
| | |
| --- | --- |
| Dimensions: | 151.3 x 76.3 x 8.2 mm |
| Weight: | 158 g |
| Battery size: | 3000 mAh |
| Screen size: | 5.5 in |
| Display technology: | LCD |
| Screen: | 1920 x 1080 pixels (401 ppi) |
| Front camera: | 5 megapixels |
| Rear camera: | 13 megapixels |
| Flashlight: | LED |
| Android version: | 5.1.1 - Lollipop |
| User interface: | Emotion UI |
| RAM: | 2 GB |
| Internal storage: | 16 GB |
| Removable storage: | microSD |
| Chipset: | Qualcomm Snapdragon 616 |
| Number of cores: | 8 |
| Max. clock speed: | 1.5 GHz |
| Connectivity: | HSPA, LTE, Dual-SIM , Bluetooth 4.1 |
Early Verdict
The Honor 5X is an attractive smartphone with sturdy performance for its price range, a hearty battery life and agreeable camera performance. Specs-wise, there's little to set it apart from its competitors, but when you consider it's price, it has a clear advantage.
The Moto X Play costs around US$350, as does the Huawei GX8, and the Oppo R7 Plus sits at over US$400. At US$199, the Honor 5X is an absolute bargain and, therefore, sees four stars pinned to its chest at the end of its AndroidPIT review.