How a new app store would help Android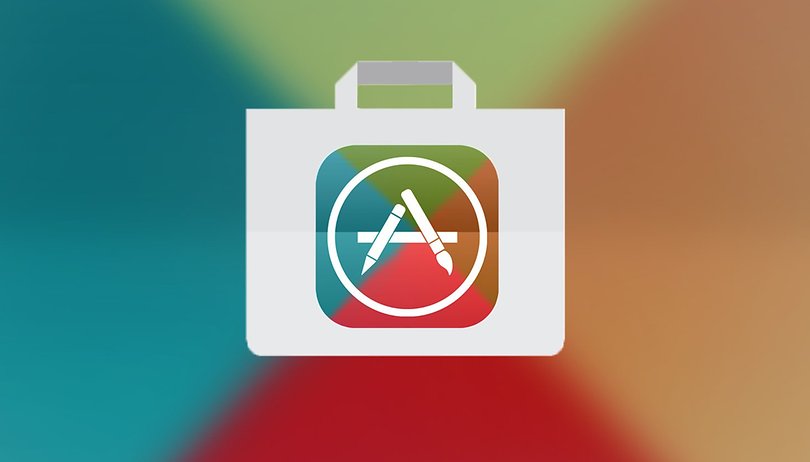 With over two million apps housed within it, the Play Store is Android's most important resource. But we have to be honest: the mass of apps is rather onerous. Many apps are faulty, do not look good, or have too much advertising. So it often takes several attempts before you find the right app for the task. But what would a perfect app store look like?
The Play Store, the final frontier. It is the year 2016. This is the voyage of the Starship Android, which has been traveling for ten years through strange galaxies, full of new games and innovative applications, amassing a cargo of 2.25 million apps. Far from home, Starship Android has begun encountering apps many light years from usability, dangerously untested. They begin to swarm and overwhelm the ship.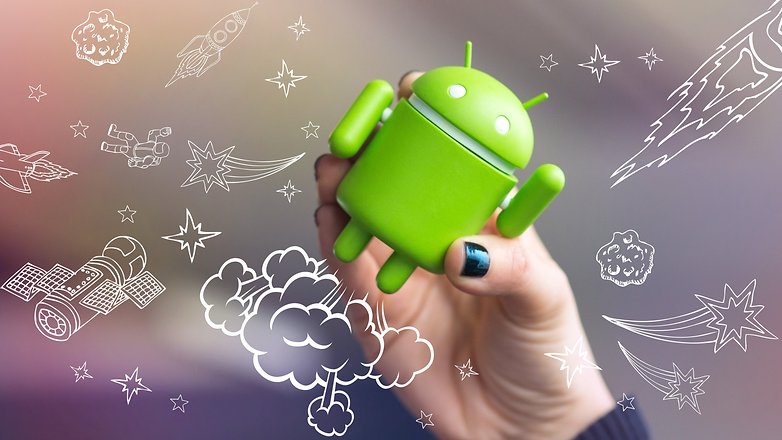 The search for the right app within the largest source of Android apps is not fun. For every app that requests one too many permissions and looks to spy on you, there is another that looks terrible and barely works. Others still opt to cover your display in advertising and annoy you with notifications.
Unfortunately, the rating system does not help in the Play Store. Click farms in Bangladesh, India, Egypt and other countries work to provide app marketers five-star ratings: the average app rating is over 4.0. enough to land them in the top ten hits for a search term. It becomes a struggle for legitimate users to counter with one-star reviews.
The problem: in the Play Store many bad apps sit right beside the good apps. While there are alternative app markets for Android, none of them contain all the apps that you will be looking for.
Play Store alternatives
In this country, the Amazon Appstore, with its free Underground department, is perhaps the most popular Play Store alternative. Unfortunately, the number of apps available there is severely restricted: Statista speaks of 600,000 apps. This is partly because the store and the apps contained within it are optimized for Amazon devices that run an outdated version of Android.
The Amazon Appstore has other weaknesses: app updates arrive late and are not installed automatically. Each installation requires individual confirmation. This is because Android lists the Appstore as an unknown source; a Google-made Android problem. The Appstore is also crowded with obvious fakes that are only interested in fishing for your login information.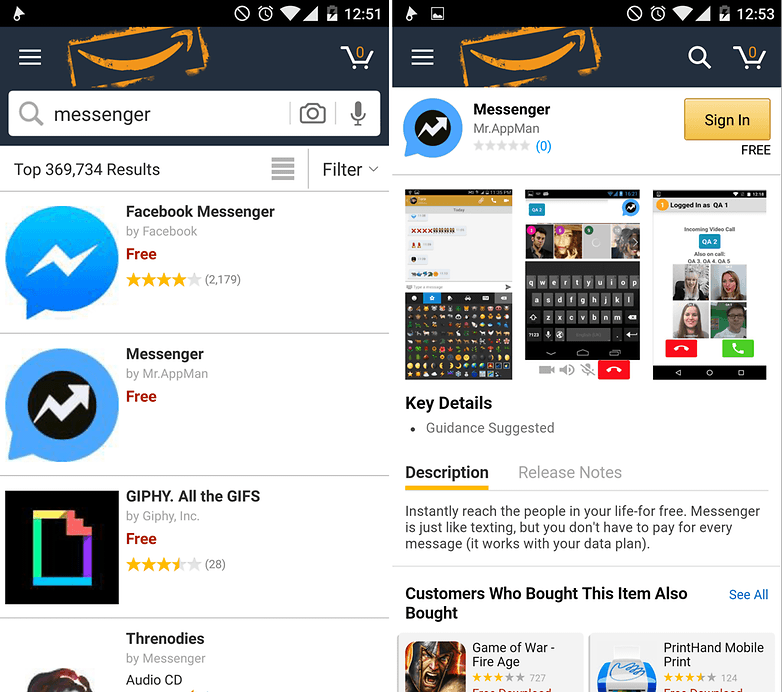 At least when it comes to identifying fakes apps, Google is relatively nimble. The automatic malware detection in the Play Store is fast enough to prevent malicious apps from lingering on the shelves. This Applause-sponsored blog post provides a good overview of the security measures found in the Play Store. Even Google's cooperation with independent security companies works quite well. Nevertheless, the fact remains that the Play Store, from a user's perspective, offers a poor selection of apps.
Each app in the Play Store has to be checked before being published
But a purely machine-based approval process for apps is not good enough. Currently, Google and security companies are working on deep-learning algorithms that accurately analyze the design of apps. For example, if an app requires no interface to access the SMS function, this is already seen as a warning signal. This improves the machine-aided quality control, but will not solve the problem of bad apps.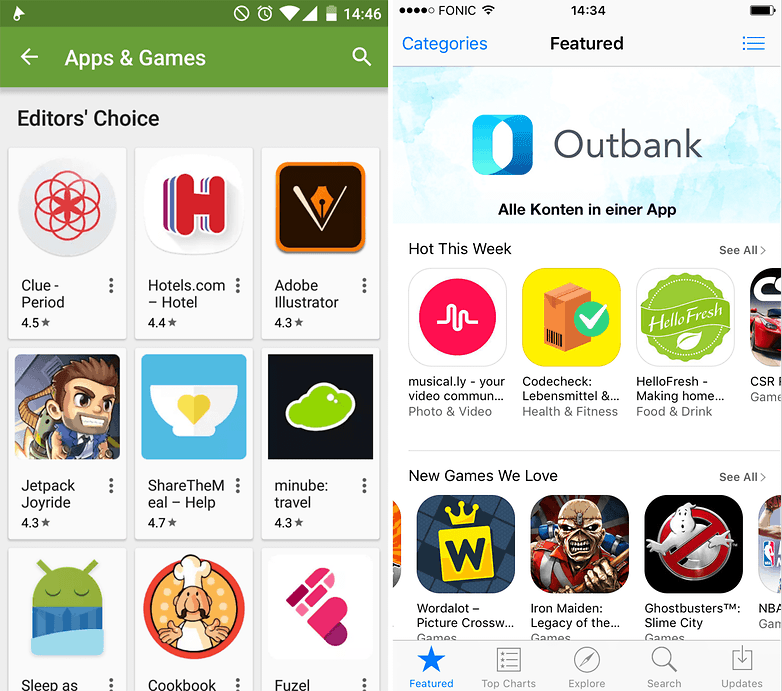 A good app store has an editorial staff that monitors incoming apps for usability. There are clear design guidelines that app developers have to follow. It would be even better if such an editorial team took drastic measures, which would look something like the following:
A good app store editorial would crack down on low-quality apps
If an app does not conform to the design standards and is not sufficiently user-friendly from the editorial point of view, the app developers have to work to improve the app within a certain timeframe. If they do not, they must sell their app outside of the Play Store.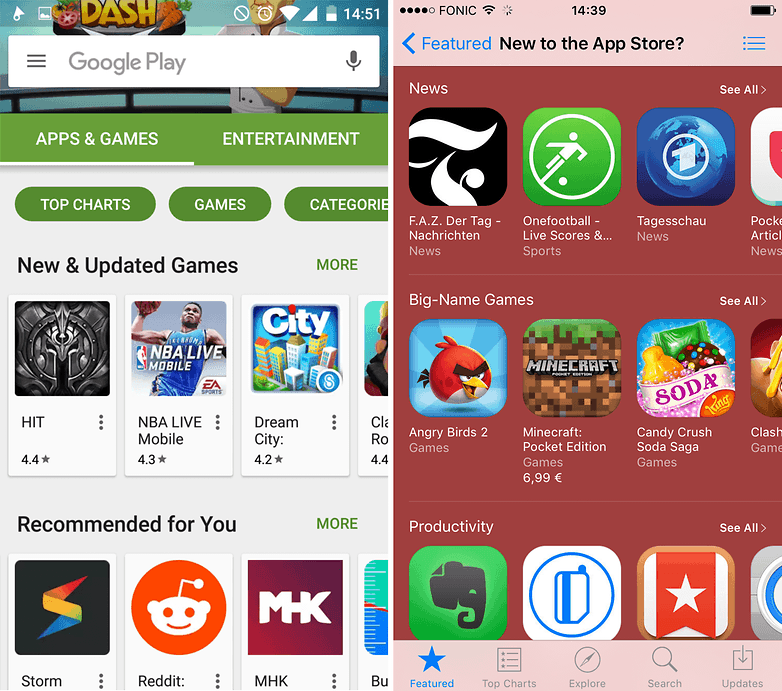 A good app store editorial would sort through apps and provide strong, relevant reccommendations
The curation of apps in the Play Store is incredibly poor. It is ironic that Google knows almost everything about us and yet is comically poor at deciding what apps might be relevant to us. Apple is much better at this. Thanks to lists curated by editorial teams, the app catalogue is easy to browse through across all categories. And even better: the apps are high quality. On Android, quality is always a gamble, and one that rarely pays off.
Huawei's app store, HiSpace, could be dangerous for the Play Store
With hundreds of millions of customers, Huawei has incubated a Play Store competitor in China that shows tremendous potential. Where Google and the Play Store are not available, alternatives can flourish, and Huawei has been no slouch when it came to creating its alternative, HiSpace.
The Huawei app store will feature editorial oversight, according to the vice president of Huawei's mobile division, Changzhu Li, like we see at Apple. Apps that do not meet the team's standard are kept well away from the store. Whether HiSpace will one day come to Europe is not something Huawei is keen to discuss.
But as the market share of Huawei smartphones continues to grow, it seems possible that some Android users could get their apps primarily from a Play Store alternative in a few years. Why should we suffer the slings arrows of outrageous fortune within the Play Store search result if an alternative supplies fewer, higher-quality results?
Android needs a new Play Store
The number of apps in the Play Store is probably already high enough. If there was ever a goal to surpass the number of iOS apps, that has long since been achieved. Now it's time to play catchup in quality. Because if the number of bad apps increases still further, the general user perception towards Android will not improve. Until then, iOS users have a powerful argument against Android; Google, with a bit of manpower and a plan, could counter.