How Android Is Transforming Shopping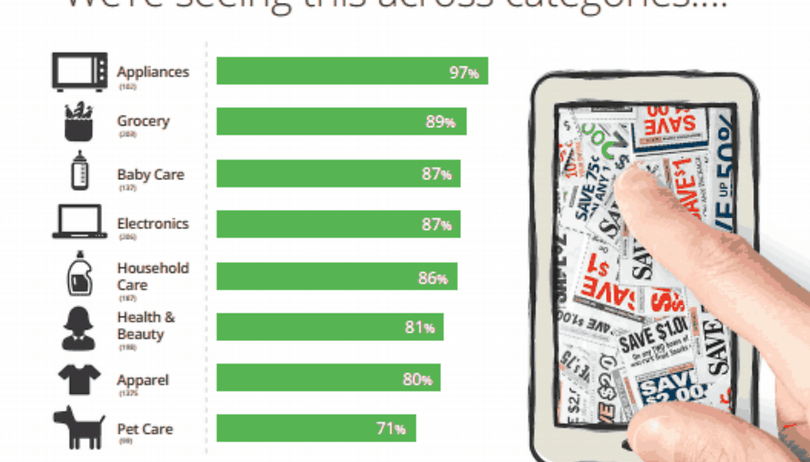 A new report from Google reveals that Android users are savvy shoppers - using their smartphone to save both time and money. The report provides several detailed slides - which can be downloaded - and a infographic.
The numbers reveal how retail is being altered by the rapid spread of Android devices and other smartphones.
Smartphones are changing the retail landscape. They help us research, compare, and purchase products not just online, but also in stores. In fact, 84% of smartphone shoppers use their phones while in a physical store.
According to the study, if you have an Android device, odds are very high you use it to help you shopping. By far, most users check their Android phone in-store to compare prices and features online when buying appliances. But most also check their phone to compare prices for nearly every retail category - including grocieries, baby items, electronics and health & beauty products.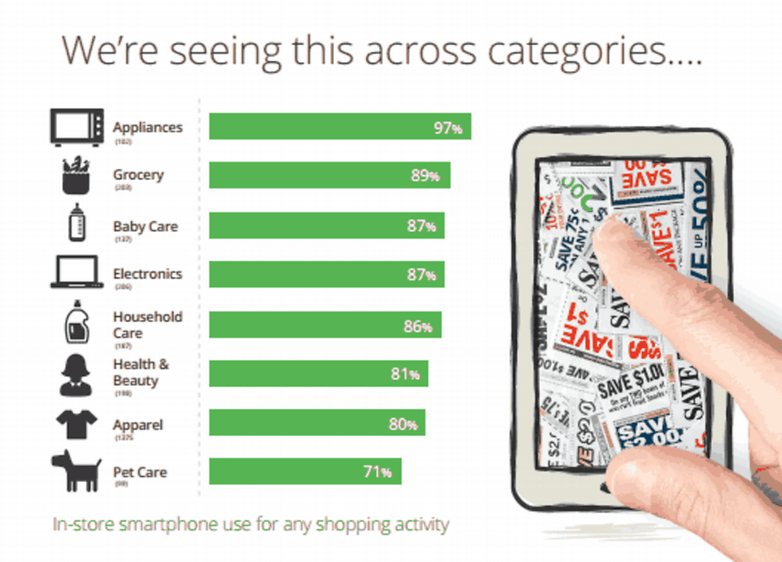 A surprising finding: those that use their phone to help their off-line shopping actually spend more. They are not merely looking for savings. Rather, they want to save time and make sure they purchase the right item.
No doubt Google is happy with another finding: when in the store, Android users first check Google to get more information. Next, is the actual store's online site, and then other sites - such as the brand of the product they are searching for. Moreover, Android users typically search for product information first on Google, even before entering the store.
This is also leading to a reduced reliance on in-store help. Android users typically already know what they want and how much it should cost before visiting the store. What this means for "Genius Bars" or "Geek Squads" is unclear.