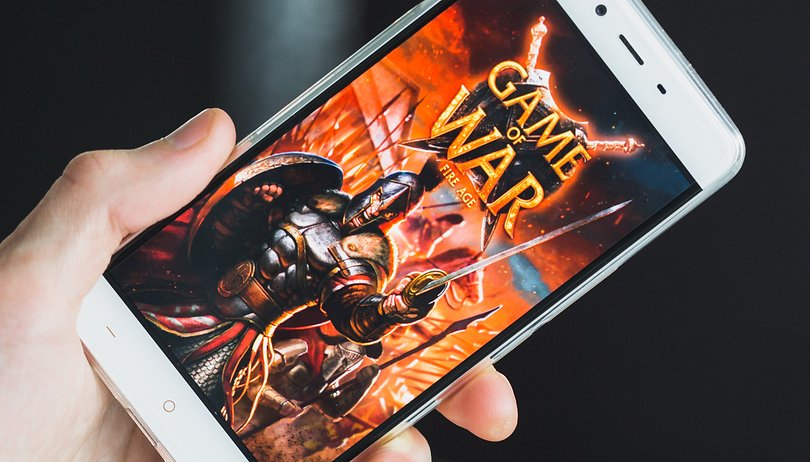 Waiting for Godot: how in-app purchases are changing mobile gaming forever
What if your entertainment were placed behind an ever-growing series of obstructions. You can skip each for a small fee, but both the number of obstructions and the size of payments keep growing. Sound like fun? Welcome to the future of mobile gaming, where fun is placed at the far end of a potentially infinite money-based obstacle course.
Earlier this month it was revealed that the average paying Game of War player spends $550 a year on in-app purchases, a headline-grabbing figure, enough to call into question what is going on in the mobile gaming industry. Before leaping in, though, the figure requires a little analysis.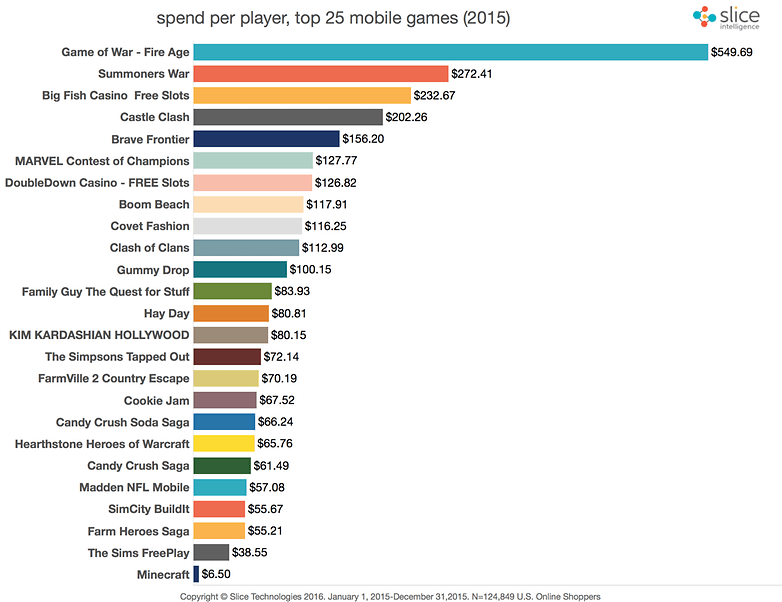 The whaling one percent
Firstly, $550 is the average spent. And this is heavily weighted towards a few, very lucrative, players. In fact, 10 percent of paying mobile gamers account for 90 percent of the revenue generated by in-app purchases. Even more startling is that the top one percent of these paying customers make up 58 percent of the revenue.
This is shocking for two reasons: it means that a very small number of people, referred to as "whales", are spending thousands, even tens of thousands, on a mobile game. It also means that most people do not spend all that much at all, if anything.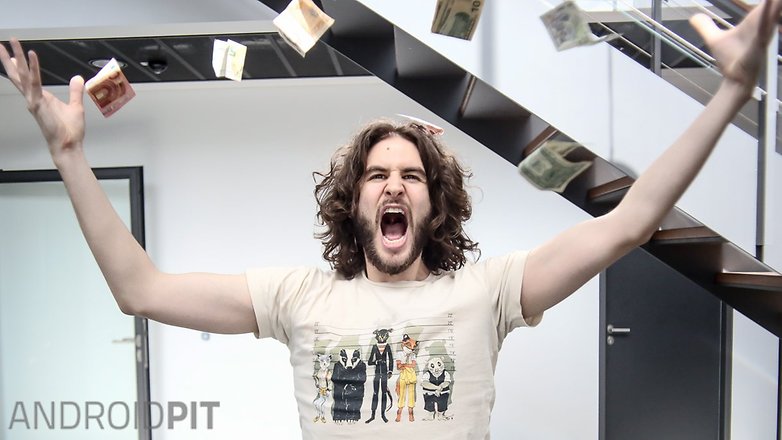 Game of War is the future
I you want to be a competitive player in Game of War, you need to spend money, a lot of money – the other option requires the patience of a Tibetan monk.
The fact is that the game's developer, Machine Zone, finds that a very small handful of players are lining their coffers, and the game's mechanism is designed to give these players the strategic upper hand, disadvantaging those who are less inclined to pay.
A very small number of people, referred to as "whales", are spending thousands, even tens of thousands of dollars on a mobile game
And when other game developers see figures like this, they begin wondering how they can implement similar strategies, and so they start to try things out. As it so happens, the best way to make money in mobile gaming is to make games that entice in and hook a few extremely lucrative players at the expense of almost everyone else.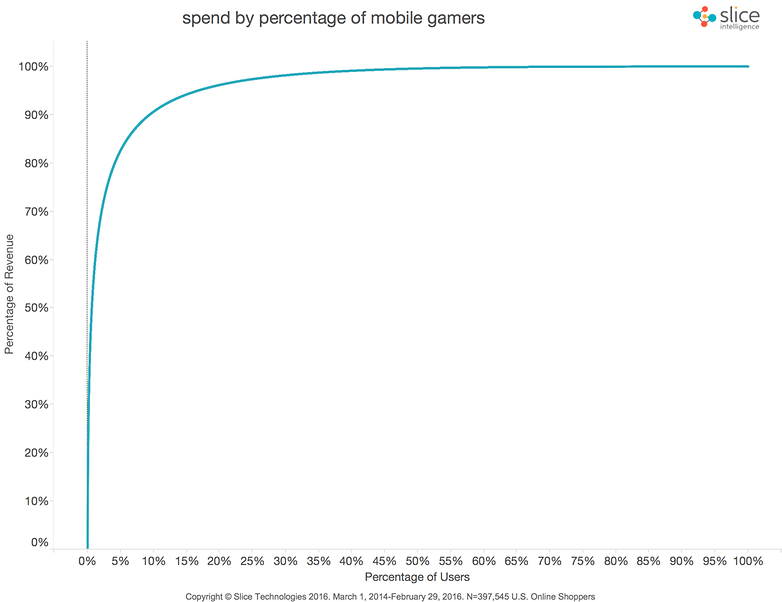 Milking the whales
Let's look at the numbers. Game of War has fewer than 100 million installs at the time of writing, and its estimated daily revenue sits at $1.2 million. Compare this to another extremely successful mobile game, Clash of Clans. This game has between 100 and 500 million installs, more – potentially far more – than Game of War, and yet its revenue sits at $820,000.
These are both huge money-makers. But Game of War is making more money off fewer installs.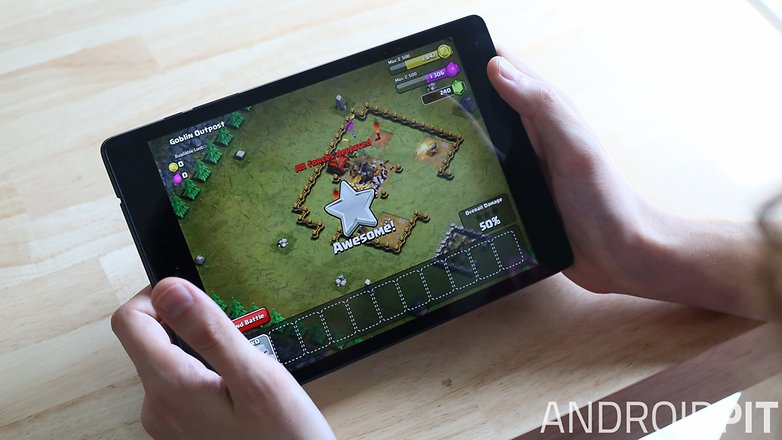 Compare both these figures to the top two selling games in the Play Store, Minecraft: Pocket Edition and Minecraft: Story Mode. Together, these two bring in less than $60,000 in estimated daily revenue.
Game of War is so successful because a small handful of players are willing to spend huge amounts of money. This method might also explain Game of Wars' relatively low ranking in the Play Store's 'Top Grossing' apps chart, which works off a mysterious algorithm.
Is it such a bad thing?
Having to spend money on in-app purchases can be viewed in two ways
$550 sounds like a lot. But spread it over a year, and you're looking at less than $2 a day. For what can amount to hundreds of hours of entertainment, that doesn't seem so bad. A cup of coffee is the go-to example of the 'alternative thing to spend money on', so let's stick with that. If I buy a cup of coffee, say, every two days, I'm comfortably equaling the average amount paid for Game of War. In this light, it doesn't seem so bad. Indeed, many players spend far, far less than this average figure, because, as we saw earlier, it is heavily weighted towards gaming "whales".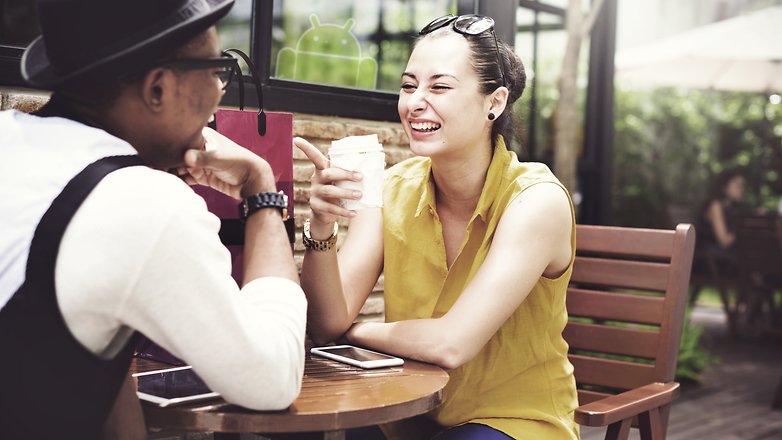 The other way of looking at it is that our entertainment is being moved further and further away from us. Somewhere, behind a pileup of $52 treasure chests, Game of War is fun. But they keep adding more and more treasure chests.
The logical end result is a Play Store full of psychological assault courses that tease the idea of fun endlessly and drip feed it in $52 doses
It's like going to a coffee shop where the first time I get my coffee for free. But then I can pay to skip the queue, which grows longer every time. Over the course of my next visits, I have the option to pay for milk, for sugar, for a stirrer, for a seat, for a cup, for each drop of boiled water, for the flame that heats it. Eventually I'm no longer paying for coffee, but I am paying for everything that is placed between me and my cup of joe.
And the worst thing is that the psychology of it all makes me say, "I've spent $400 already. Why would I stop now, when I'm halfway to my cup of coffee?" Except I'm not halfway: the coffee is getting exponentially further away.
The future's bright, because it's a dazzling sea of expensive treasure chests
The mobile gaming market is becoming an increasingly lucrative place. Slice Intelligence's report revealed that the average paying mobile gamer now spends only $5 less than their PC and console counterparts.
Most people are unwilling to pay upfront for a mobile game, because they don't know it if it's any good, and mobile gaming to many even seems somewhat arbitrary, a way to kill idle time. Because of this, many indie game developers are struggling. But get someone hooked on a game by providing it for free and then dangle new features, the ability to skip waiting times and the like for a dollar here, a dollar there, and you're starting to see revenue.
Game of Wars will be the model because its results are undeniable
This requires a mechanism that isn't designed by chance but is carefully structured. This kind of strategy costs money to design and implement.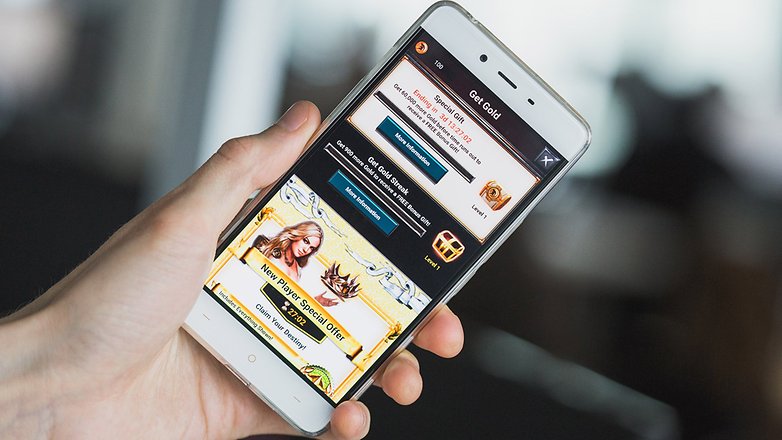 More and more developers, with larger pockets, are going to continue to explore the mobile market. These are developers who are making the move because they smell the scent of profit. And Game of Wars will be their model, because, as we've seen, its results are undeniable.
The logical end result is a Play Store full of Game of War knockoffs – if not in appearance then in underlying mechanics – designed to squeeze the whales and exclude the plankton, games that aren't really even games anymore, rather psychological assault courses that tease the idea of fun endlessly and drip feed it in $52 doses.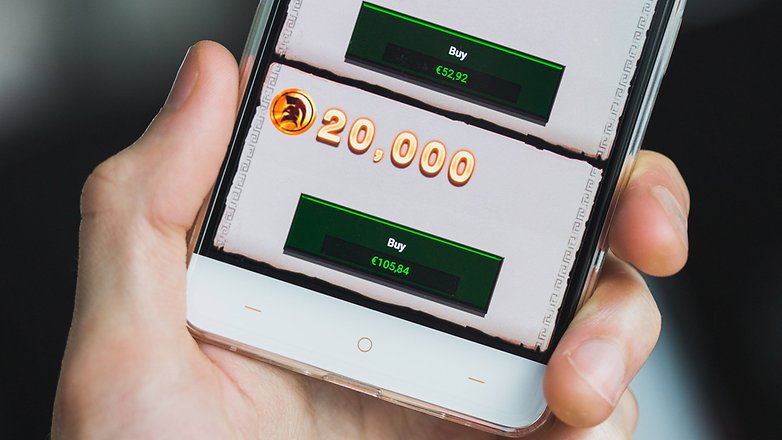 What are our options, as consumers and as gamers? We must decide to invest money in indie developers. The Play Store now allows promo codes, which might afford smaller developers a chance to prove their products worthy by offering free trials and demos, but the long-term impact of this system is yet to reveal itself. Either we invest, or we sink below an ocean of treasure chests. Would you like to pay now or wait 24 months to drown? This is a limited time offer so buy now!