How T-Mobile's New Unlimited Data Plan Stacks Up to the Competition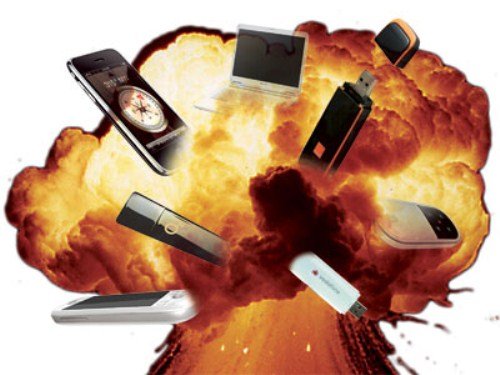 Starting September 5th, T-Mobile will be offering an awfully appealing deal on unlimited data. The smallest American telcom had previously offered an unlimited data plan but with a large asterisk – the company slowed data speeds after you reached a certain cap. Now T-Mobile is offering a genuine unlimited data plan for the rate of $30 a month for those on classic plans and $20 a month for anyone on a value plan (meaning, folks who bought their phones with their own cash).
Compared to its competitors, T-Mobile is seeming like a better and better deal by the minute. Think of it this way: if you want to sign up for a classic plan, you could make the switch to T-Mobile and pay just $40 for the most basic 500 minute plan and then pay $30 for unlimited data, bringing your grand monthly total to $70. That's really like getting unlimited minutes since you can make all the calls you want via Skype. If you're on a value plan, you can sign up for a 500-minute plan plus unlimited data for $55. Yes, that's right: $55 for UNLIMITED data if you bring your own phone.
Suffice to say, the competition can't match that. The closest you can get to an unlimited data plan on Verizon is a share everything plan with 10GB for $100 a month, PLUS the device ($40 a month), which brings your grand total to $140 – nearly 3x as expensive as T-Mobile's new plan. On AT&T, buying the cheapest plan will set you back $40 a month – add in a 5GB of data plus mobile hotspot, and you're looking at $90 a month, for just 5GB of data. Sprint, of course, still offers their tried and true data plan, although it starts at $109.
So, just to recap for the data-hungry value shoppers out there:
T-Mobile

Unlimited data starting at $55

Sprint

Unlimited data starting at $109

Verizon

AT&T
Of course, there are other factors to consider. We're just looking at individual plans, and the shared plans on AT&T are more beneficial for families. Then you've got to consider the coverage. Nationwide, Verizon gets high marks. But T-Mobile has impressive speeds on what its recently called the nation's "largest 4G network." Sprint and AT&T are both further along in their rollout of LTE, but Sprint currently only covers 16 markets. You're also at a slight disadvantage when you upgrade on Sprint because your phone can only run on LTE and its 3G technology, giving T-Mobile the upperhand. To see which carrier is best for your area, you can check out coverage maps here.
Then there are the phones to consider. Android fans of T-Mobile have access to the Samsung Galaxy S3 and the HTC One S, but you can also use their microSIM card in any unlocked phone – something Sprint doesn't offer.
Overall, we think this is a very disruptive plan for T-Mobile to offer and can see many people making the switch to their network. It also goes to show the benefits of having more than two players on the wireless scene. I can't imagine T-Mobile offering such a competitive plan after being bought by AT&T. Thank god that didn't happen.
In the words of Joe Biden, "this is a big freakin' deal."