How to change your LED notification colors on Android
If you've joined team Android because of all of the customization options, you may be wondering where to start. If you already have a custom ringtone, it's time to go to the next level: customized LED notifications. We'll show you how.
The LED is the little light, usually at the top of your phone, which lights up when you get a new notification (a call, text, news alert, etc.). What you don't know yet though, is that there is a dedicated app just for managing the notification colors and customizing your phone's LED light.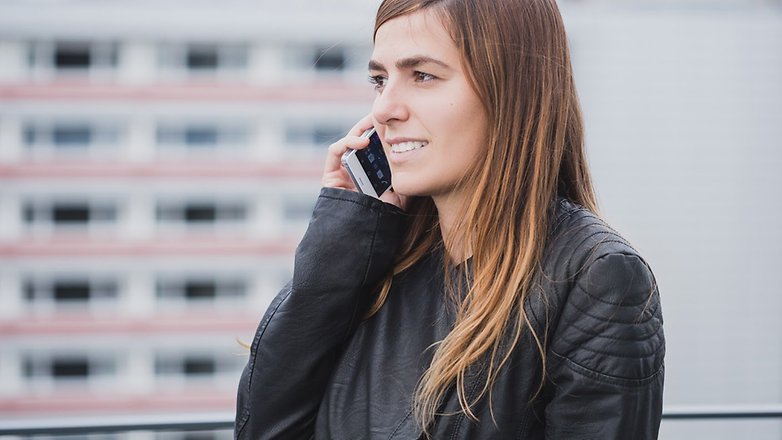 Why customize your LED light?
Really, it's not an important or urgent thing to change, it's merely cosmetic. That doesn't mean it's not worth doing, though. Changing the color of your LED light allows your phone to stand out from the crowd and have a unique look. It will be easily distinguishable from your friends' phones at parties.
Changing the color of the LED not only differentiates your phone from others', but also helps you receive important notifications when your phone is on silent. It will also keep you from checking your phone, by letting you know what type of notification just came through. A single pocket vibration can't do that, but a colorful blink can. A good example is setting a specific color for an app you don't need real time notifications for, like setting Twitter notifications to blink blue, so you don't have to pick up your phone every time you get a re-tweet thinking maybe it's your mom texting you.
How to change the LED notifications on Android
To change the color of your LED, you have to download a free third party app in the Play Store called Light Manager.
Once downloaded, you have to grant it permission to access your notifications. To do this, go to your settings, and under the notifications settings, check the box in the notifications access section dedicated to Light Manager.
Now open the app and get ready to enjoy all of the choices. With Light Manager, you have complete freedom to manage the full range of notifications: missed calls, messages, email, calendar reminders, WhatsApp, Facebook, Twitter, low battery and more. Just scroll through and set the ones that are important for you.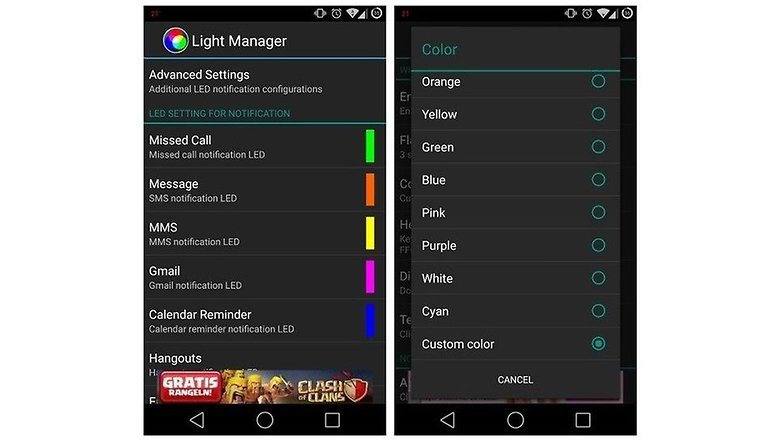 As you can see from the screenshot above, all of the settings are arranged by category, and from there you can easily change the color and blinking pattern. The best thing about Light Manager is that you have such a wide range of options to suit how you want to use your phone.
My only complaint about the app is that there are banner ads everywhere. To get rid of them, you have to open up your wallet to upgrade. The Pro version costs $1.49.
Now you're ready to have your lights set up such that you can recognize your notifications without even having to touch your phone.
What will you use this app for? What is your preferred LED color configuration scheme?