How to choose the best "unlimited" data plan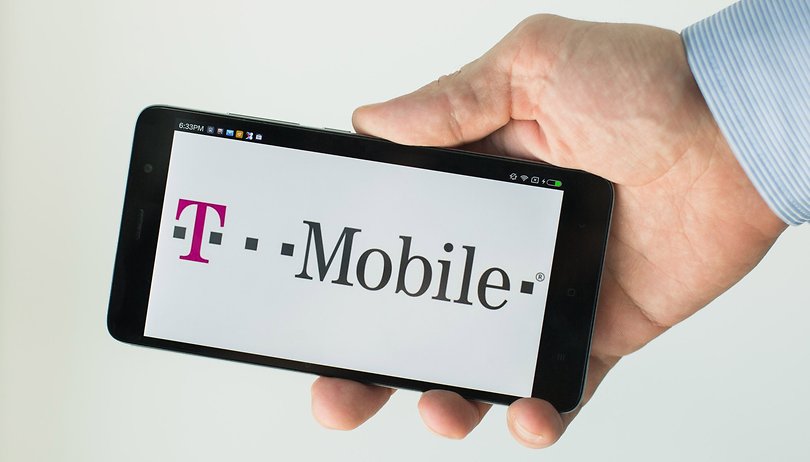 There's no such thing as a truly unlimited data plan anymore. Carriers have stripped the word unlimited of its meaning and introduced throttling, deprioritization, video quality limits and other ways to keep you from using your smartphone to the fullest without worries. This article will help you understand how to pick the best unlimited data plan and understand what you're really getting.
Picking the right unlimited plan depends on your budget and the number of lines you have, as well as which freebies you might benefit from more than others. There's no simple answer to the question of which carrier has the best unlimited data plan. In the section below, you'll find an overview of the unlimited plans offered by the major US carriers in plain English, to help you decipher all of the nonsensical marketing language and pick the one that meets your needs.
AT&T
AT&T's unlimited plans change often, not just in name, but also in what they offer. At the moment, there are two: AT&T Unlimited &More and Unlimited &More Premium.
With Unlimited &More, you get over 30 channels of live TV (not including HBO!) and access to 15 thousand movies and TV shows, with no overage fees for streaming. You're limited to a sad 480p "DVD-quality", though. The plan also includes unlimited calls to Mexico and Canada and free roaming while there, in addition to unlimited texting to 120 countries. The fine print: all data can be slowed down temporarily during times of network congestion, and there's no tethering allowed except Connected Cars.
Unlimited & More Premium offers better streaming quality, 1080p, and streaming at 4G LTE speeds, plus a personal hotspot which gets throttled to a max of 128 Kbps (not fully functional) after you hit 15 GB. The real perk of this plan is the ability to pick one of seven entertainment options, including HBO, Cinemax, Showtime, Starz, VRV, Amazon Music and Pandora Premium. The fine print: after 22 GB of usage, speeds may be slowed during times of network congestion.
AT&T unlimited plan pricing
| Price per line | Single line | 2 lines | 3 lines | 4 lines |
| --- | --- | --- | --- | --- |
| Unlimited &More | $70 | $125 | $145 | $160 |
| Unlimited &More Premium | $80 | $150 | $170 | $190 |
Verizon
Verizon has three different unlimited plans, Go Unlimited, Beyond Unlimited and Above Unlimited, which you can mix and match if you have multiple lines on your plan. The table below shows pricing if there's no mixing and matching taking place, though.
Go Unlimited is the most restricted of the three. At any time, your data can be slowed down, video quality is limited to a meager 480p and hotspot speeds are limited to 600 kbps. Beyond Unlimited is a bit more generous. Data can only be slowed down after 22 GB has been used, video quality is limited to a more reasonable 720p and the hotspot speed isn't limited until after you reach 15 GB. The Above Unlimited plan is the most generous, with no slowdowns until you hit 75 GB of data. The video is still limited to 720p, but you get five TravelPasses to use if you're out of the country, which give you 4G speed for up to 512 MB of data per day. If you want 1080p video, you'll have to shell out an extra $10 per month, and it's only available with the Beyond and Above Unlimited plans.
Verizon unlimited plan pricing
| Price per line | Single line | 2 lines | 3 lines | 4 lines |
| --- | --- | --- | --- | --- |
| Go Unlimited | $75 | $130 | $150 | $160 |
| Beyond Unlimited | $85 | $160 | $180 | $200 |
| Above Unlimited | $95 | $180 | $210 | $240 |
Sprint
Sprint has a single unlimited plan, Unlimited Freedom, which offers a lot for the price, in addition to simplicity.
The Unlimited Freedom plan has no risk of slowdowns until you hit the 23 GB mark, and it offers 1080p video without making you pay extra for it. There are some seemingly arbitrary data restrictions on music and gaming (up to 1.5 mbps and 8 mbps, respectively), which shouldn't have any real consequence for most people. The hotspot is throttled to 2G speeds after you hit 10 GB, or you can pay another $10 for 10 additional GB. As far as freebies go, you get one free Hulu Limited Commercials plan per Sprint account (not per line).
Sprint unlimited plan pricing
| Price per line | Single line | 2 lines | 3 lines | 4 lines |
| --- | --- | --- | --- | --- |
| Unlimited Freedom | $60 | $100 | $100 | $100 |
T-Mobile
T-Mobile has two different regular plans which offer unlimited data, T-Mobile One and One Plus. Pricing in the table below includes taxes and fees.
With both plans, you won't have any potential slowdowns until you hit 50 GB. With T-Mobile One, video quality is limited to a measly 480p and the hotspot only gets 3G speeds, while the One Plus plan gives you 1080p video and LTE hotspot speeds for up to 10 GB. Other perks for both plans include unlimited talk and text in Mexico and Canada, with data and text for 140+ other countries, with the Plus plan offering faster speeds. If you're travelling very often, you may also want to consider a third option, the One Plus International plan. Also, each plan includes a standard Netflix subscription if you have more than one line.
T-Mobile unlimited plan pricing
| Price per line | Single line | 2 lines | 3 lines | 4 lines |
| --- | --- | --- | --- | --- |
| T-Mobile One | $70 | $120 | $140 | $160 |
| T-Mobile One Plus | $80 | $140 | $170 | $200 |
Conclusion
When choosing an unlimited plan for yourself or your whole family, you'll have to take a lot of factors into account, including how many GB of data you want to use before having to worry about slowdowns, whether you rely heavily on the hotspot feature, and whether or not you're willing to settle for 480p video quality. Perks like international texting and data, and packages which include free streaming from Netflix, Hulu or HBO, can certainly weigh on the decision. We hope the above information will help you make the right decision, taking all of these factors into account.
Do you find unlimited plans confusing? Are you happy with your carrier? Let us know your thoughts in the comments.