How to customize the boot animation of your Android
If you are one of those people who like to customize the crap out of your smartphone, you've probably already tried out a few different launchers and changed the theme of your device a few times. However, have you ever tried to change the boot animation on your device? We'll show you how you can get some custom animations on your smartphone and shake up that boring old boot up animation.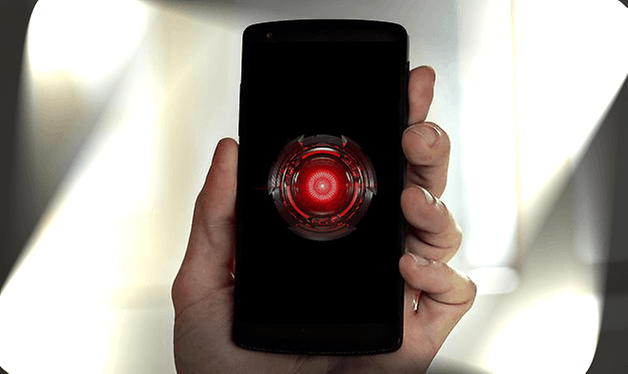 Boot animation?
For those who don't really know what we're talking about, the boot animation is the short animation that appears when your smartphone is turn on prior to Android firing up. On Nexus devices, for example, there are four colored circles that rotate and on Samsung devices their logo shows up.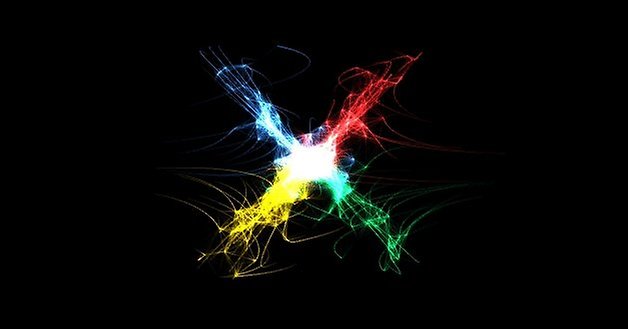 There are several methods that can be used to install boot animations on your device and we'll show you the two easiest ones that provides the same solution. One thing that you'll need prior to getting this to work is root access on your Android device.
Installing the boot animation manually
The first thing you'll need to install is a file manager that uses root permissions. For this example, we'll use ES File Explorer as it offers a ton of options packed into it. If this app isn't your cup of tea, Root Explorer will work as well.
ES File Explorer File Manager

Root Explorer

Once you've installed your file manager, you'll need to give it root permission. To do this, open the menu and then enable Root Explorer.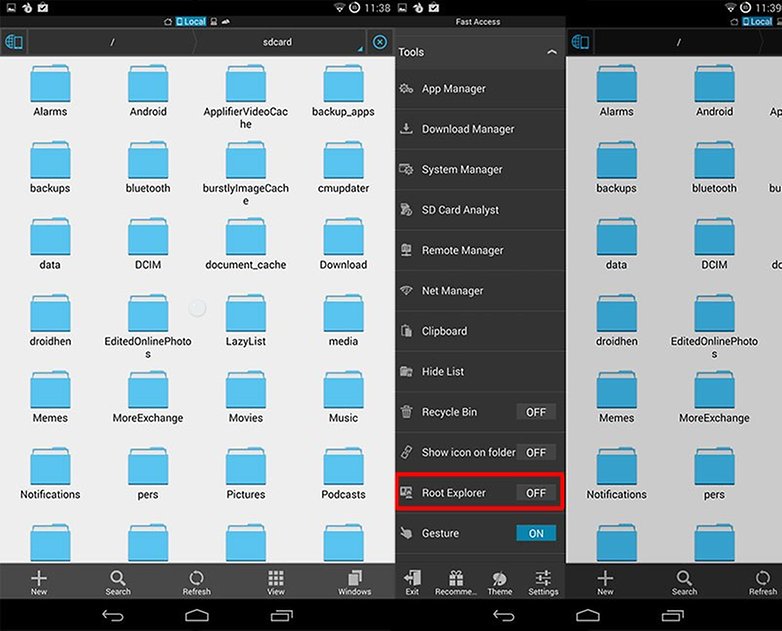 Next, you'll need to select Device in the top menu, locate the folder System and do a long press onto the folder. Once you've done this, click the More option in the corner and then select Properties.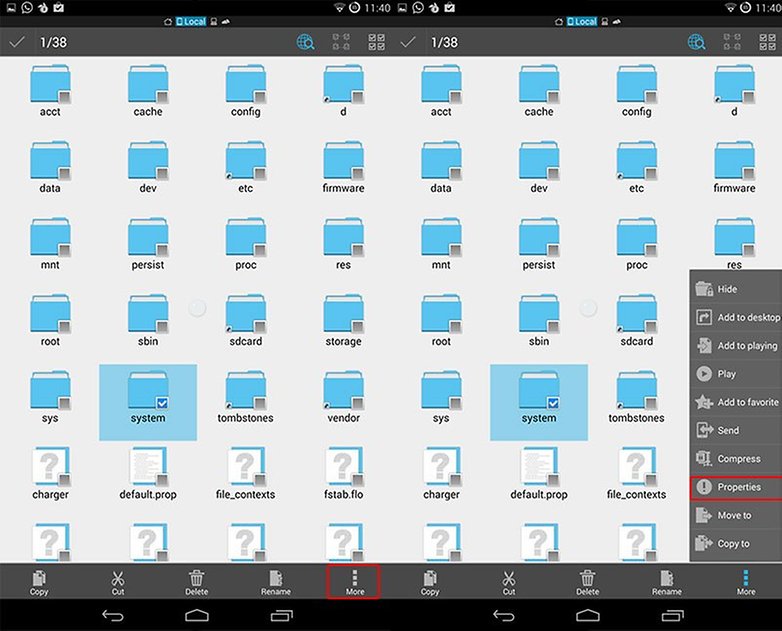 Once you've opened Properties, we will need to make sure we give it all the read, write, and execute options under Permission. Once you've done this, head into the System file now and then go to Media or Multimedia (depending on your device). You'll find a file named bootanimation.zip. Make a backup of this by copying to another safe folder that you can access. After you've done that, you can then change the name of the original file to something else, bootanimation1.zip for example.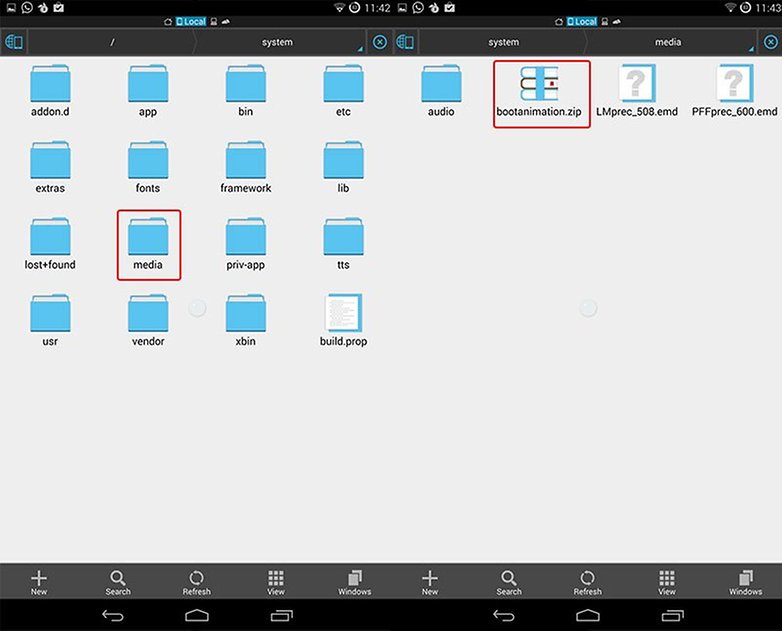 Now that all remains is for you to find a boot animation that is ready to go and can be copied to this folder under the name bootanimation.zip. You'll find a ton of them available on the internet and we recommend the work of raishiro, an XDA Developer, which can be found here.
Using an App
If the manual method isn't your piece of cake, you can also use the following app as long as you have root access on your device.
Boot Animations for Superuser

Boot Animations ★ Root offers a ton of boot animations right off the bat, so as soon as you get tired on one, you can swap them out very easily. Unfortunately, many of the things found in this app require you to pay for, so not all the animations are free.