The Android O Developer Preview can already be installed on Pixel and 2015 Nexus devices. In particular, the design of the Pixel Launcher has impressed some fans. This is now available as an APK file, so those with older phones can try it out. We tested it with an HTC One M9 (with Maximus HD) and the "Android O Launcher" ran just as smoothly as on the Pixel.
If you're stuck with a phone running Android 6.0 Marshmallow, but you're dying for the Android O experience, you can get the version of the Pixel Launcher that came with the Android O Developer Preview.
The XDA Developers community is one of the most effective when it comes to providing Android smartphones with new features. Occasionally, certain software elements are made available which are intended exclusively for a particular smartphone or a software version. This is exactly what happened with the Pixel Launcher for Android O.
I wish I had a Google Pixel
What do you think?
You can use a so-called "backport" to install the aforementioned launcher, as it is now available in the XDA Developers forum. The only requirement is that your phone has Android 6.0.1 or later and you've enabled the option to install apps from unknown sources. The APK file can be downloaded here. Install the APK file with Android Installer and then press the home button.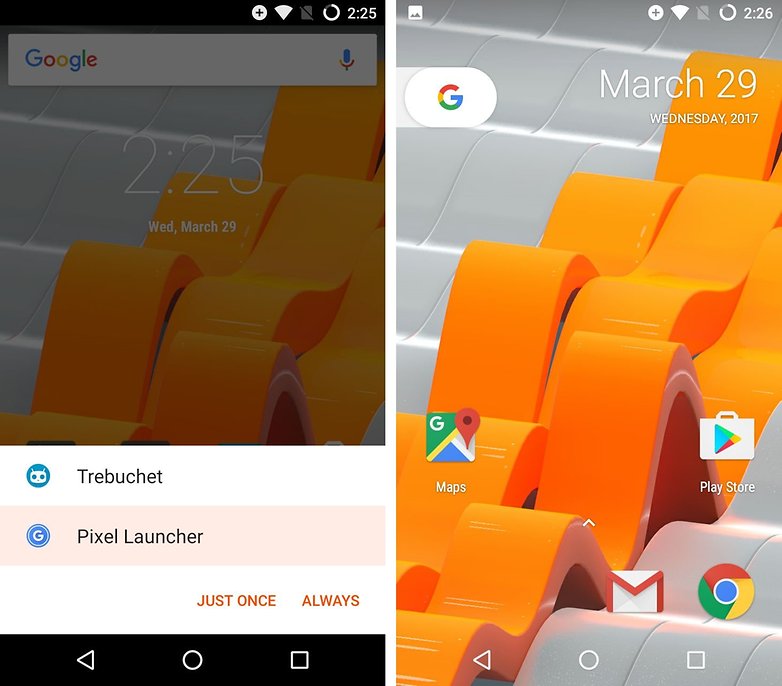 Unfortunately, the Pixel Launcher as it is installed is nice but it's a little on the lean side. If you want, you can also root your smartphone and use an app like Titanium Backup to convert the Pixel Launcher into a system app. Subsequently, you'll see a nice animation of the search bar and the Google Now page. On the Maximus-modified HTC One M9 it looked really good, as you'll see in my tweet below.
I managed to get the pixel launcher (android o) running on a marshmallow device. Thanks, @xdadevelopers #bonussoundfx pic.twitter.com/bBZFnukfEH

— Eric Herrmann (@reporteric) March 29, 2017
The last drawback is that you can no longer change the background image from this launcher. The Pixel Launcher from Android O on the Marshmallow device won't work without the specific app installed, but that's no problem. Just change the background image either directly from your gallery app or install the Google Wallpapers app to get nifty wallpapers instead.
Wallpapers