How to fix Android 4.4.2 KitKat problems on the Galaxy Note 3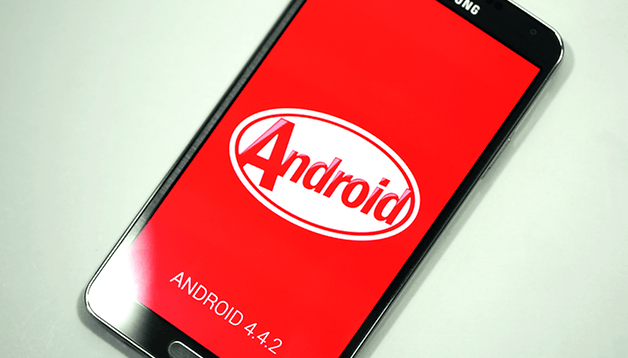 Have you been experiencing problems with your Galaxy Note 3 since having updated to Android 4.4.2 KitKat? Some problems that users have reported are email and contact sync errors, abnormally fast battery consumption, connection issues to Wi-Fi networks and apps that suddenly stop working. Don't look any further than Android 4.4.2, the cause for many new problems on your phablet. For some, the Android update is problem-free, but for those who are living with an Android nightmare, here are some ways to fix your KitKat problems.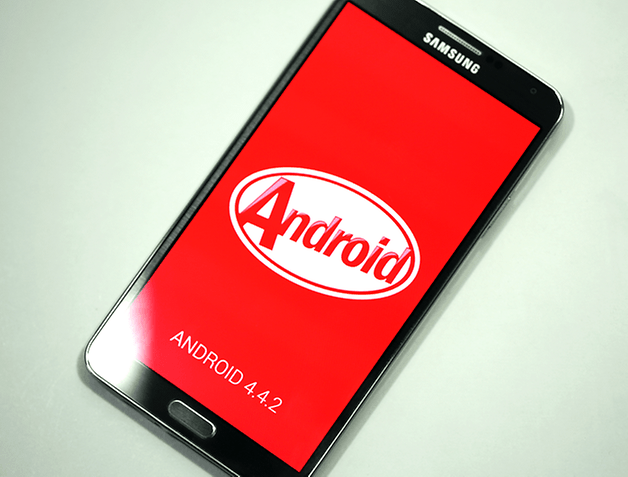 Please note that Samsung hasn't publicly commented on any problems resulting from the Android 4.4.2 update, and we still don't know if a stability patch will ever roll out to help fix up some of these issues. In the meantime, here are some solutions to the problems.
SD card and apps
The update removed the option to save to the SD card. Applications like Titanium Backup don't do anything and we highly doubt that Samsung will revert this decision, which is why we offer these two solutions:
Battery loss
Quite a few users have said they've noticed that battery life is not like it used to be since they've upgraded to Android 4.4.2 KitKat, which is a problem considering you probably bought this device in the last six months. Unfortunately there is no perfect fix, but one thing is certain: buying a new smartphone isn't the solution, that's not the problem.
Here are the possible solutions:
Perform a factory reset by going into your Settings, then back up and restore, ensure that you have ticked off the boxes to back up your data and automatic restore, as well as ensure it is the correct email address. Finally press Factory data reset and follow the prompts. Your phone will shut off and restart at which time you set up it up like you did when first receiving the phablet. Again, be sure you have backed up your data because a factory reset it wipes everything. Backing up via Settings only saves app data, but not other stuff, like photos, sms, game progress etc.
Follow our tips and tricks to improve your battery life on Android.
Use a battery optimizing application, like Battery Doctor, Easy Battery Saver, GreenPower Free battery saver, One Touch Battery Saver or JuiceDefender.
WiFi connection problems
There have been a few people reporting problems connecting to WiFi, dropped connections or weak signals. Here are a few fixes:
Go to Settings, then connections and finally WiFi. Select your WiFi network. Click on the menu button and select Forget. Then, deactivate your WiFi and reactivate it after a few minutes. Insert the WiFi network information again and it should work.
Deactivate automatic scanning by going under Settings, WiFi, Menu and Advanced.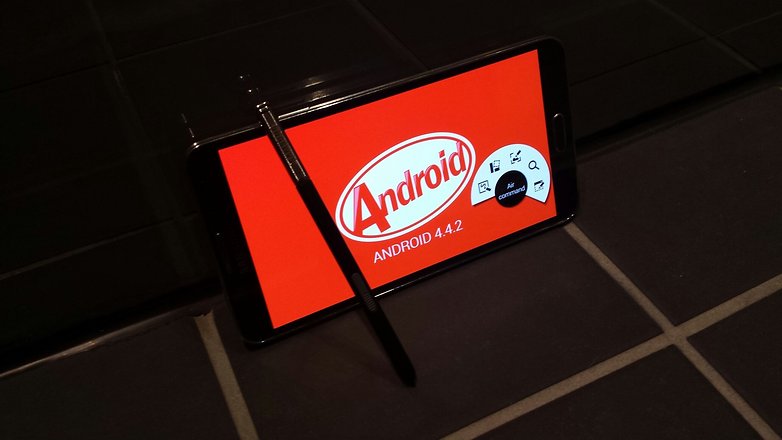 Problems with email sync
One of the biggest problems noticed with Android 4.4.2 was the receipt of emails: following the 4.4.2 update, sync doesn't work anymore. This can be taken care of by following a few steps:
Head to Settings, then Accounts and finally Google. Click on your own Google account. Check to see if automatic sync has been switched on and that the Gmail, contacts and application boxes have all been ticked. If you have more than one Gmail account, ensure that you do this for all of them.
Head to Settings, then Accounts and again choose Google. Here select Google+, and Automatic save.
Ensure that sync has been activated, you can check this in the Quick Settings by dragging down the notifications bar. Here the sync option needs to be activated.
Apps won't work anymore
With Android 4.4.2 on the Galaxy Note 3, some apps that worked just fine with Android 4.3 have suddenly stopped working. Here's what you can do to help this:
The app in question might not be compatible with Android 4.4.2. This is rare, but from time to time you'll come across an app that is like this. You can contact the developer of the app in question to ask if an update is planned to fix this problem.
Syncing data between apps can help, see the point mentioned above. Just to go Settings, then Accounts and Google.
Empty the cache of the particular app by going in the Settings, then Application Manager, and select the app. Finally choose clear cache. You can also try uninstalling and reinstalling the app again.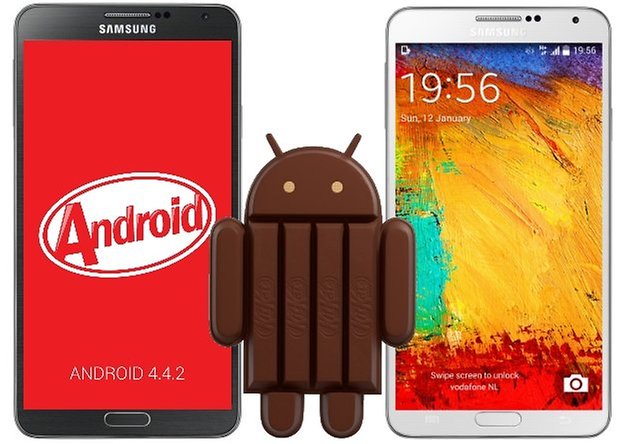 Have you come across any other problems on your Galaxy Note 3 which could be related to Android 4.4.2 KitKat?