How to force quit an app with just a press of the back button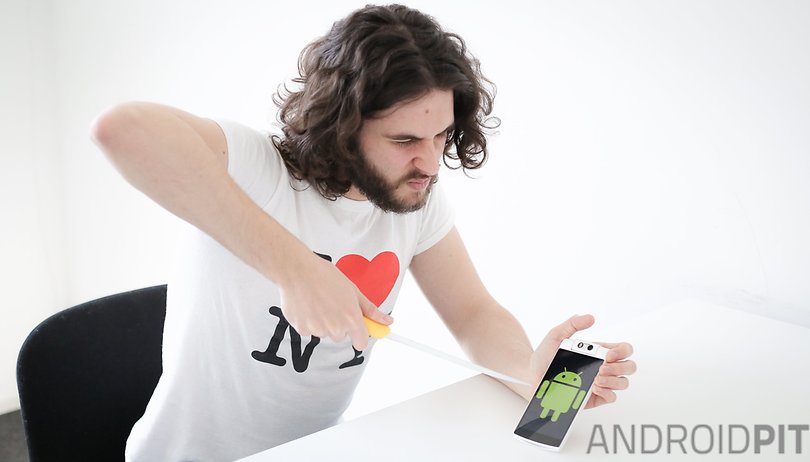 You know how unstable Android apps can be, right? We've all been there: sudden quirkiness followed by non-responsiveness followed by complete lock up. So what do you do when an app plays up so badly that you can't even back out of it to go to your settings and force close it? You apply this trick to force quit an app with a long press of the back button, that's what.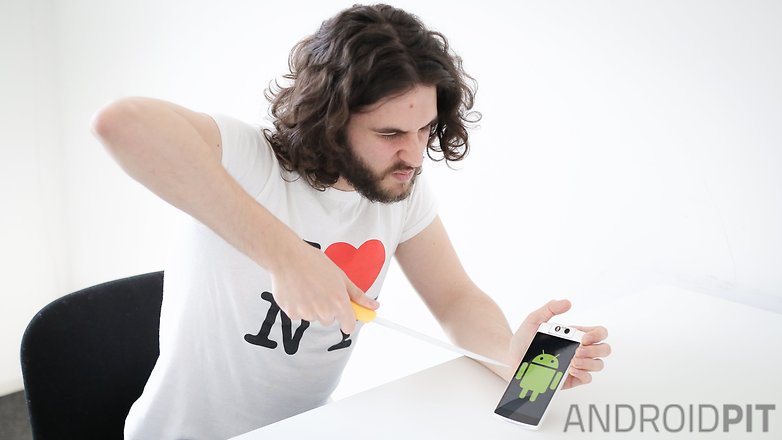 Some of you using custom ROMs will already be familiar with this feature. Considering how much Lollipop borrowed from custom ROMs, we wouldn't be surprised if a future version of Android includes ''hold back to kill'' as a stock feature. But until then, we've got a nifty app that will do the same thing. Just don't go looking for it in the Play Store because it doesn't exist.
Not surprisingly, it was an XDA Developer by the name of elesbb that came up with this neat little package. But you'll have to grab the APK and install it outside the Play Store. If you don't have Unknown Sources enabled, go to Settings > Security and check the box next to Unknown Sources. Make sure to un-check it after you've installed the APK. You'll also need a rooted device for this to work.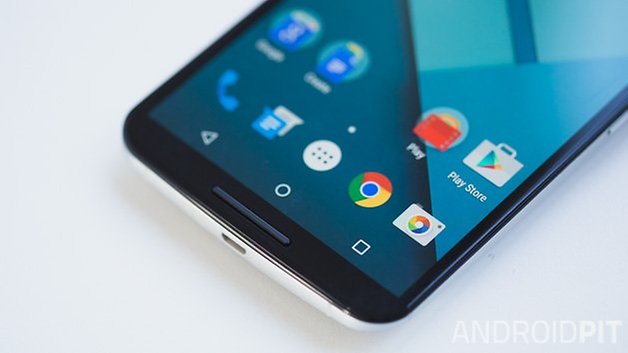 How to kill any app with a long-press of the Back button
1. To grab the ''hold back to kill'' APK just hit the link and download it to your Android device.
2. Once it has downloaded tap the notification to install it and accept the permissions.
3. When you open the app, you'll be asked to enter a long-press duration for the gesture. Pick a number between 300 – 600 and press Save and Close (you can adjust it later if it is too short or long for your tastes).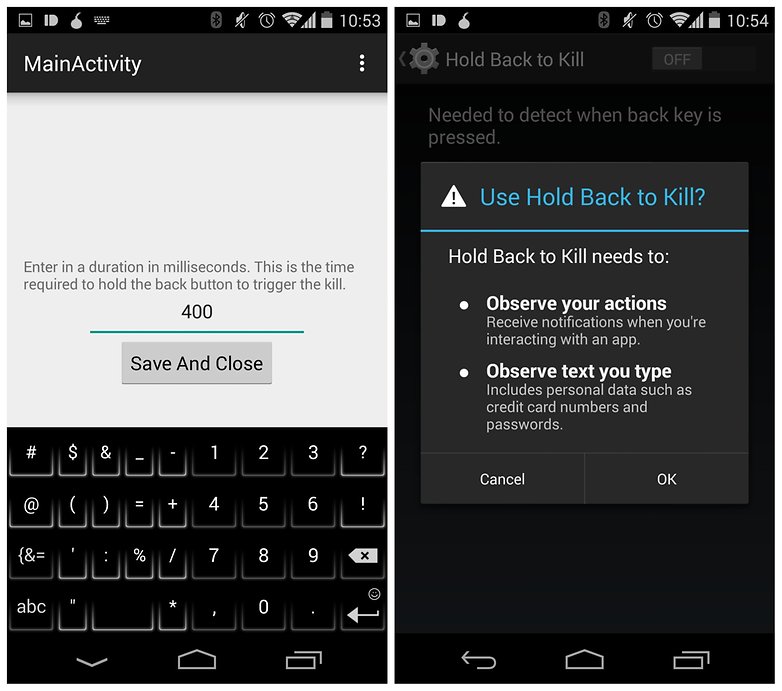 4. You'll be automatically taken to the Accessibility menu where you need to tap the entry for Hold Back to Kill and then flick the switch. Tap OK to accept the permissions.
5. Now, open an app and long press the back button to kill it. A Superuser permission will pop up. Grant access to Hold Back to Kill and you'll see a little ''toast'' pop up to let you know the app has been killed.
6. Enjoy knowing you can get out of sticky app situations in future and drop a line to the dev to say thanks.
How do you usually force close a non-responsive app?