How to free up storage space on the Moto X (2013)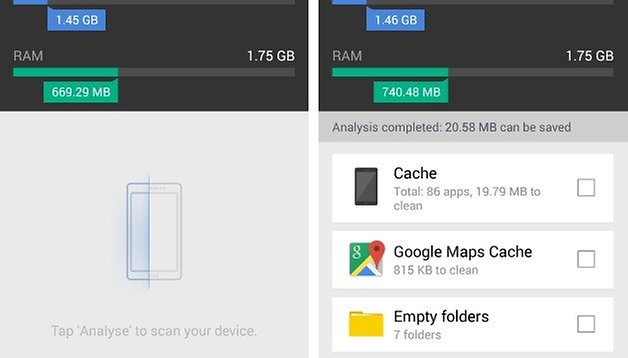 If you're tired of seeing messages letting you know that there isn't enough room on your Motorola Moto X (2013) to install new apps, you know it's time to have a clear out. You may know how to free up a bit of space, but perhaps you've found it difficult to free up quite enough. Well, now we can reveal everything you need to know. Here's how to get more storage space on the Moto X.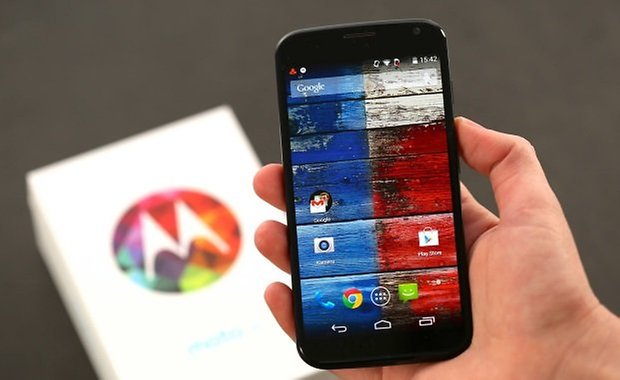 When you need to free up a few megabytes, or even a few gigabytes, there's a lot you can do manually. Android includes numerous options to help free up valuable space on your Moto X. But going down the manual route isn't something everyone wants to have to do. If you would rather have things taken care of for you to some extent, look no further than CCleaner. This is an app that may sound familiar as the cleanup tool has a desktop version. But we're interested in the Android app and what it can do for our Moto X.
Free up space with CCleaner
You can download CCleaner from Google Play free of charge, and the first time you launch it, you will be given an overview of the amount of free space you have left. To get things started, the app needs to analyse your phone's storage, so click the Analyse button.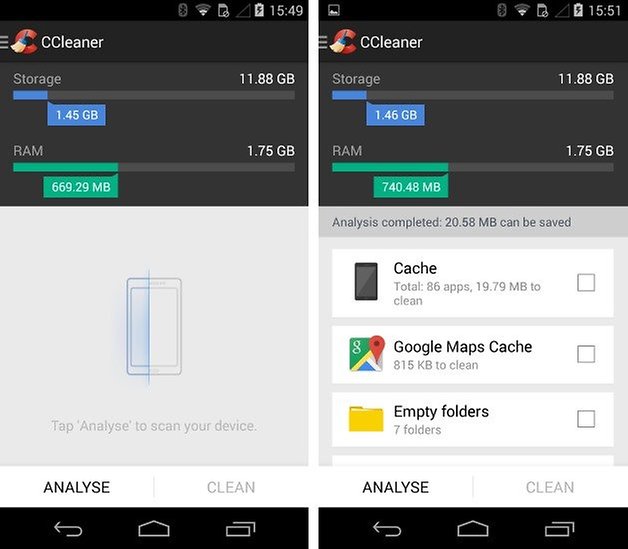 There will be a slight delay while your Moto X is checked out, and then CCleaner will let you know how much space you could potentially free up. What you do next depends on how much space you want or need to free up, and what CCleaner has detected on your phone.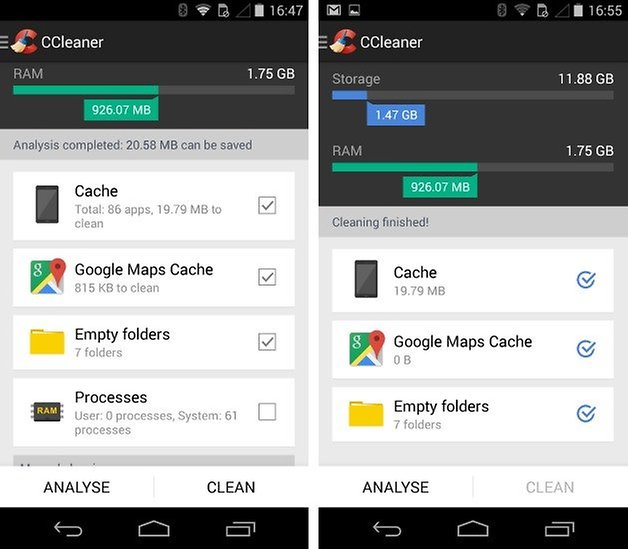 CCleaner will determine the caches that can be emptied, and give you the option of cleaning them out in one fell swoop. Simply tick the boxes next to the caches you would like to clear, and then click the Clean button at the bottom of the screen.
Clean up file downloads
While the slightly automated option is great, many people prefer to take a more hands-on approach. Thankfully, the Moto X includes all sorts of ways to clear out the clutter and free up space. Prime candidates for deletion are the large files you downloaded from the internet and have since forgotten about.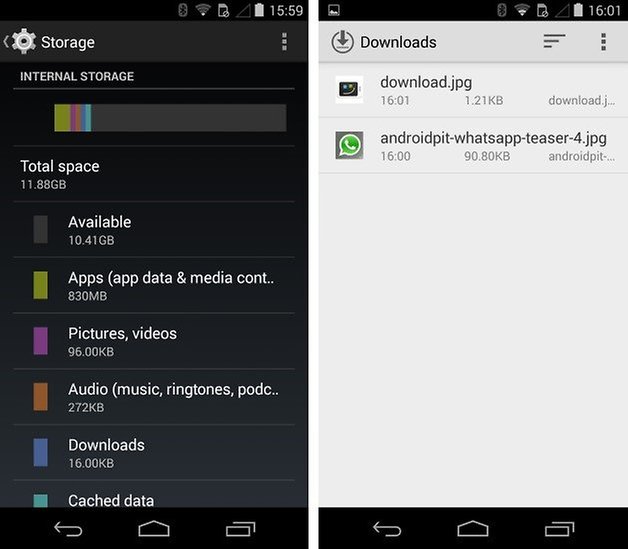 Go to Settings > Storage and then move to the Downloads section. You will see a list of files you have downloaded and you can select which you no longer need. Tap and hold on the first one you would like to delete to switch to file selection mode and you can then just single tap each of the remaining files to select them as well. When you're done, tap the trash bin icon to the upper right of the screen.
Remove unwanted photos
If you opted to buy a Moto X with 16GB of storage, your photo collection can easily take its toll. In fact, it's very easy to fill up 32GB, so taking a browse through your image files to track down some you could delete is a good idea.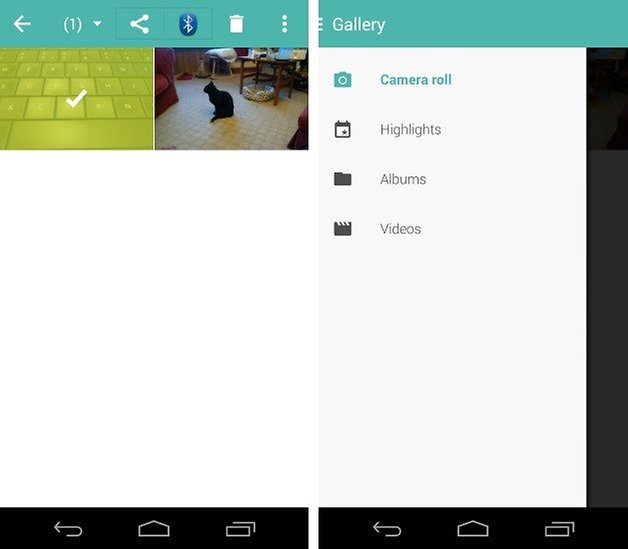 Head straight to the Gallery app and tap to select images you no longer need before clicking the trash bin icon to delete them. Don't forget to check in other photo albums as well – it's easy to forget that other apps you have installed can create albums of their own. Click the settings menu and you can not only switch to other albums, but also browse through your videos which are likely to occupy a lot of space.
Clean out app caches
Lots of the apps you have installed create caches to have improve their performance. While this is great from the point of view of speeding things up, it does come at the expense of storage space. Thankfully, it is very simple to clear out caches to help boost performance and storage space.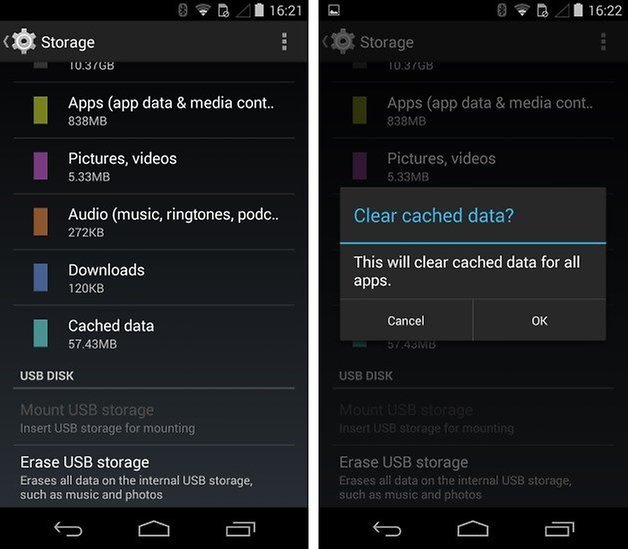 Go to Settings > Storage and locate the Cache data entry. Click this item in the list and then tap the OK button to wipe out caches for all of your apps. If you prefer, there is also the option of manually cleaning caches for individual apps, rather than deleting them all at once.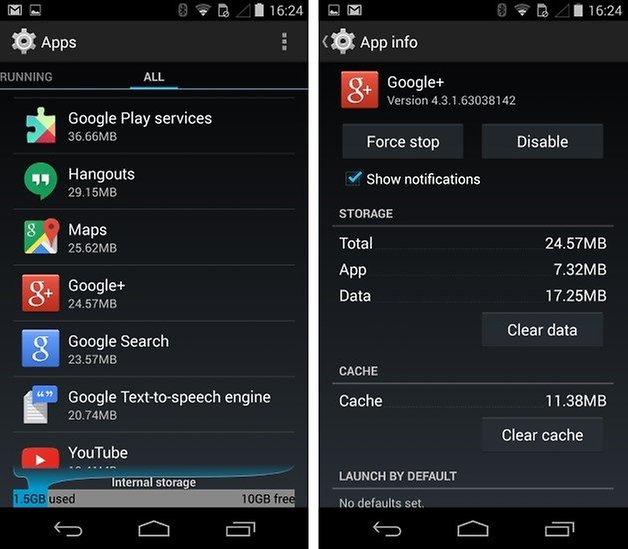 Open Settings and then go to Storage > Apps. In the list of apps that is displayed, click the name of an app and then click the Clear cache button. You can then repeat this process for as many apps as you want.
Jump in and delete apps
There are almost certainly apps on your Moto X that you don't use. Apps that you though you would try out and then decided you didn't like, games you have finished and so on. You can be ruthless here – if you uninstall an app, there's nothing to stop you from reinstalling it further down the line.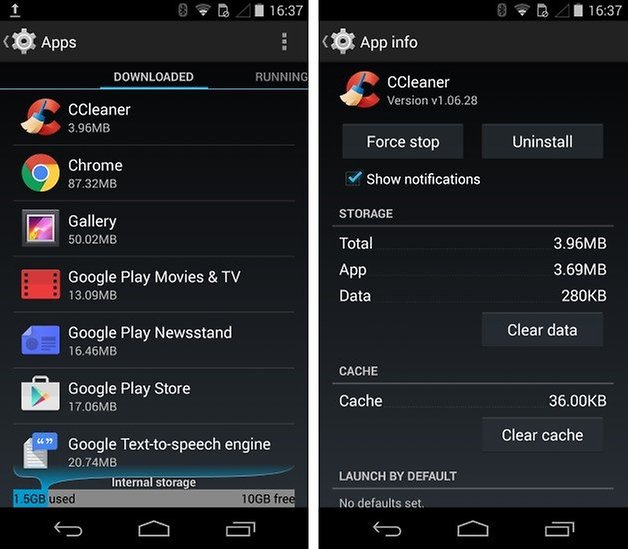 Head to Settings > Apps and swipe until you are in the Downloaded section. Identify an app you no longer need, tap it and then hit the Uninstall button. Repeat for as many apps as required and you'll free up space in no time.
Taking just a few minutes to browse through the contents of your phone and you will almost certainly find that there's quite a lot you can remove. You may have thought that you were running out of space, but there's a lot you can do about it.
How much space have you managed to free up on your Moto X?