How to get Android 5.1.1 Lollipop on the Nexus 5
The Android 5.1.1 Lollipop update is here and the new factory image is up for the Nexus 5: LMY48B. If you've got a Nexus 5 and a few minutes to spare, you can flash the latest version of Lollipop on on your Nexus 5 in a jiffy. Here's how to get Android 5.1.1 Lollipop on the Nexus 5.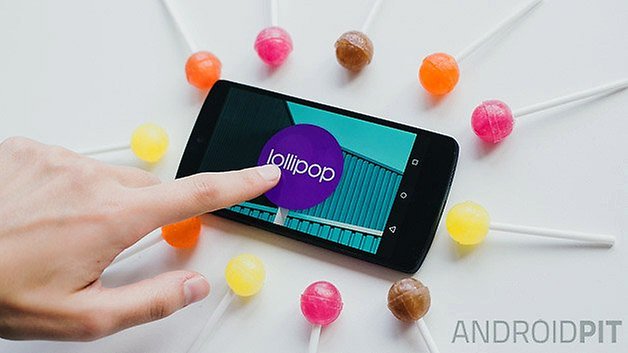 Note: Factory images are just what they sound like: a picture of the system as it comes out of the factory. That means no Candy Crush, none of your cute kitten pics, no music, no files, no accounts. So before you flash a factory image, make sure you have a full backup of your data (or are OK with wiping it all).
The Nexus 5 Android 5.1.1 update is rolling out over-the-air (OTA) as well, so you can just wait for that if you like.
Prerequisites
How to get Android 5.1.1 Lollipop on Nexus 5
1. Turn your Nexus 5 off.
2. Press and hold Power and Volume Down to restart your Nexus 5 in to the bootloader (see image below).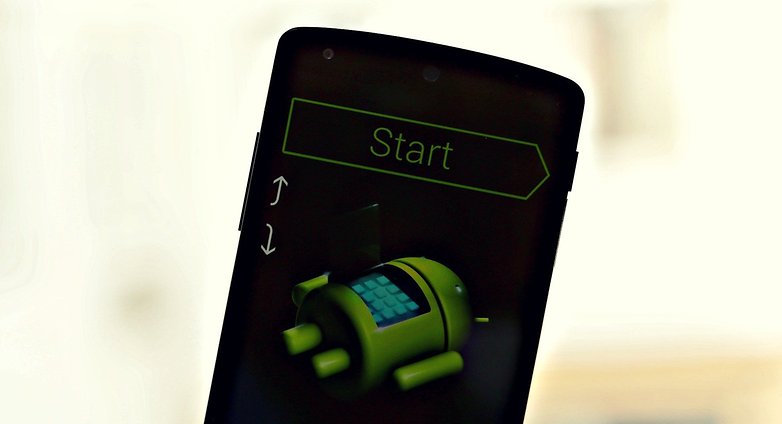 3. Connect your Nexus 5 to your computer with a USB cable.
4. Open a Windows Explorer window and find the unpacked firmware you downloaded to the ADB Tools folder.
5. Double click the flash-all.bat file and let it do its thing.
6. Your Nexus 5 will reboot and be running Android 5.1.1 Lollipop.

Troubleshooting
If you have a problem before installation, make sure you have USB Debugging enabled and an unlocked bootloader as described in the linked guide above.
Bootloop
If you get stuck in a bootloop (your Nexus 5 sticks on the loading screen at startup), you can try to clear the cache partition first by going back to Fastboot and using the volume keys to enter Recovery Mode (use the Power button to confirm your selection). Once you've wiped the cache partition you can try to reboot.
If you still don't get past the boot screen, go back to Fastboot and select wipe data/factory reset and press the Power button to confirm. This should clear things right up.
ADB problems
If you get an error message in the command prompt window telling you you're missing the system.img file, do the following: unpack the image-hammerhead-lmy48b.zip file as well and copy and paste those files into the same place as the rest of the unpacked files (this should be the ADB Tools folder alongside the as adb.exe and fastboot.exe).
Then, open a command window (hold Shift and right click, select ''Open command window here'') and enter the following commands:
fastboot flash bootloader <bootloader-filename>.img
fastboot flash radio <radio-fileame>.img
fastboot reboot-bootloader
fastboot flash recovery recovery.img
fastboot flash boot boot.img
fastboot flash system system.img
fastboot flash cache cache.img
fastboot flash userdata userdata.img
When you've finished all this, you can use the volume buttons to select ''Reboot system now'' and press power to confirm. However, to avoid any bugs on startup, I suggest you first go to Recovery Mode and wipe the Nexus 5 cache partition and then factory reset your Nexus 5.
If you have a custom recovery installed, after pressing Power and Volume Up and selecting Recovery you'll be taken straight to Recovery Mode. if you have stock recovery you'll see the Android robot lying on his back. On this screen press and hold Power and then Volume Up to access Recovery Mode.
This stops 75 percent of all update problems from taking hold and ruining your first days of a new Android version. When you're all done, choose ''Reboot system now''' and wait.
Once your Nexus 5 reboots it should be running Android 5.1.1. You can then restore your apps and data from your backup.
How are you enjoying Android 5.1.1? What have you noticed so far?