Update: Amazon's Underground Actually Free program to end
We love apps. We love free apps. And we love paid apps being given away for free most of all. But we don't like pirates and we don't like stealing. There are plenty of legal ways to get paid apps for free on Android – including in the Play Store – and we're going to share a few with you. The latest news is that Amazon will be closing its Underground Actually Free program.
Before we continue, it's worth pointing out that free apps may cost in other ways: as one study discovered, ad-funded apps can use an average of 79 percent more mobile data than the ad-free equivalents. If you're on a limited monthly mobile data plan, choosing the "free" version of an app may be a false economy.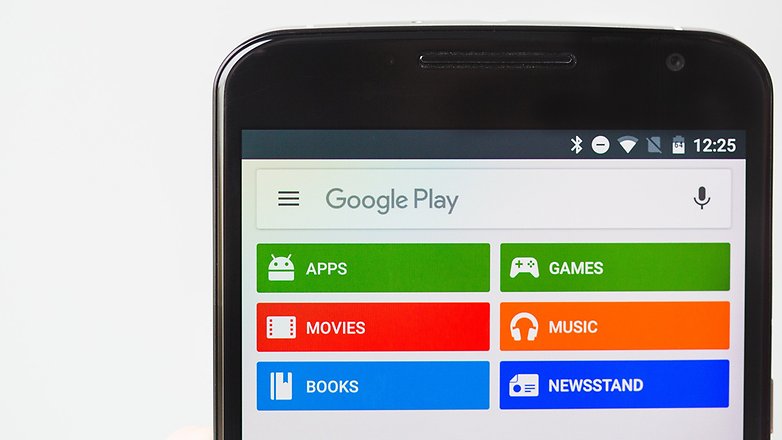 Google Play free app of the week
Google Play has taken a leaf out of Amazon's book and introduced a free app of the week promotion, where a previously paid-for app is available for nothing. It's done a rubbish job of promoting it though, and it's hidden away where you're unlikely to stumble across it.
To access the Google Play free app of the week, use your device to visit the Family section of the Play Store. You should now see a banner promising a free app of the week. If you tap it you'll see an install dialog that tells you what the app is and what it normally costs. Even then you don't get an app summary, just the title and icon.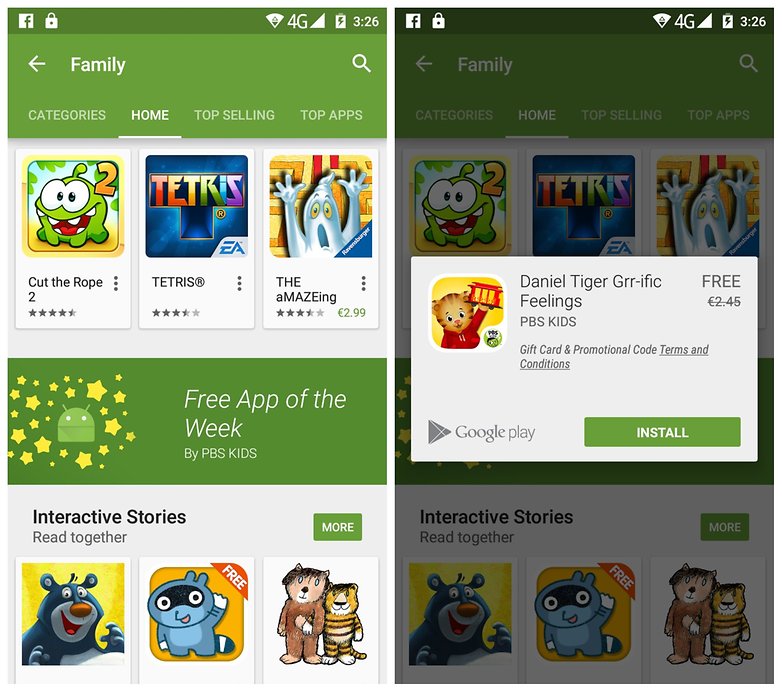 Amazon Underground
Amazon has recently announced the end of its Underground Actually Free program, which offers thousands of premium apps, games and even in-app items at no cost. The shutdown will come in several phases beginning on May 31, where developers will no longer be able to submit apps for inclusion in the Actually Free program. Android devices will lose access to Underground Actually Free apps in summer 2017, though anything that you have previously downloaded will continue to work until the end of 2019. The proud owners of Amazon's own Fire tablets have a little more wiggle room, as they will be able to continue downloading and using Actually Free apps and games until the end of 2019.
Long story short - if you want to take advantage of the Amazon Underground Actually Free program, you'd better get in fast.
It's a shame Amazon's free app program is shutting down
What do you think?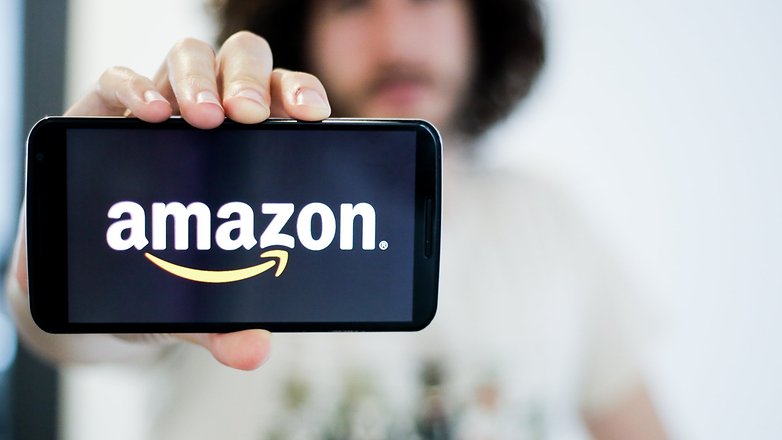 Free App of the Day apps
AppGratis is one of my favorite apps because every morning I'm greeted by another new app for free. There's no overload of offers — just one app a day — curated by Sam, the ever-comical developer with the bad jokes.
As with any deals program, the offers vary: some apps won't be eligible for updates, and some of the free apps probably don't cost anything to start with. Nevertheless, the AppGratis deals just keep coming and there's often some real gems in there. Also keep an eye on Freapp, which does basically the same thing.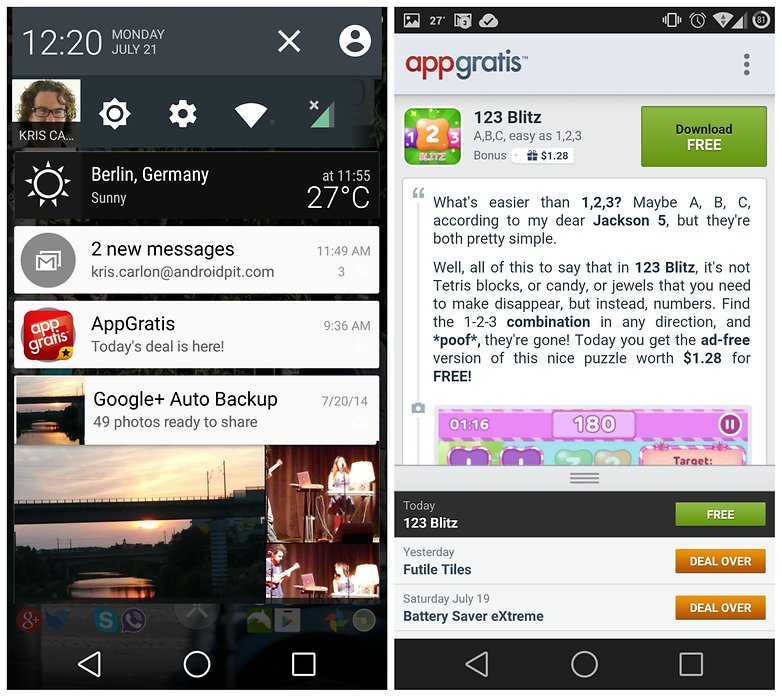 AppGratis - Cool apps for free

Freapp - Free Apps Daily

Google Play surveys
We've written about Google's free Play Store credit in exchange for answering surveys before. If you're not aware of it yet, Google offers its very own rewards program because, well, it wants even more information about you and your habits.
Simply install the Google Opinion Rewards app, fill in a short survey and collect your coinage. You're limited to one survey a week (so you won't exactly be able to retire early), and you don't always get paid for every survey, but you can earn up to a dollar per survey. Not bad for a few minutes of your time.
There's another app called Get Paid Apps Free where you watch short videos or download selected apps in exchange for credit that can be used to buy other apps in the Play Store.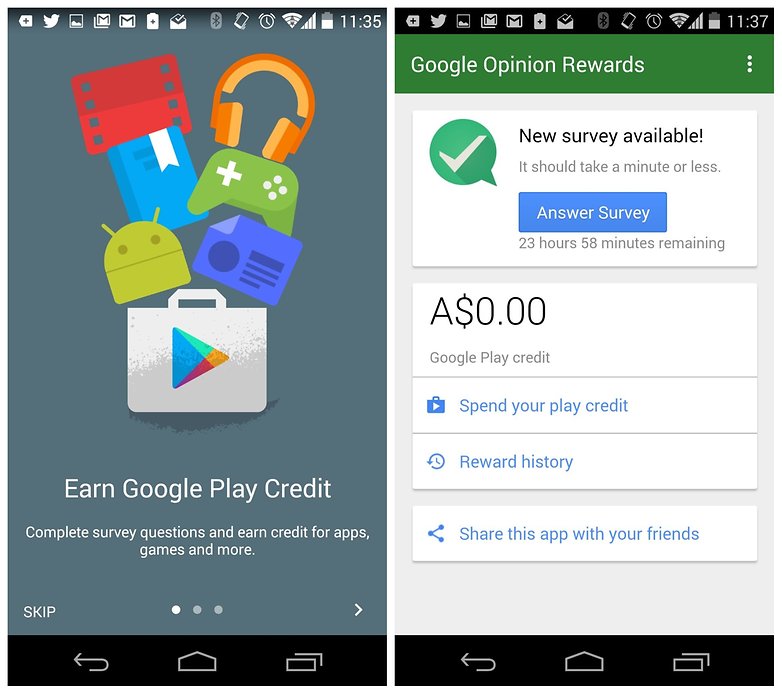 Google Opinion Rewards

Get Paid Apps Free

Discounted apps and sales
Some apps, such as AppSales, enable you to add apps you're interested in to a watch list, so you can be notified when they go on sale. It isn't exactly free, but it's still better than full price. Plus, AppSales does occasionally post free apps.
Another great option is the Free App of the Day app for your country. Offering discounted apps for temporary time frames, Free App of the Day is pretty addictive.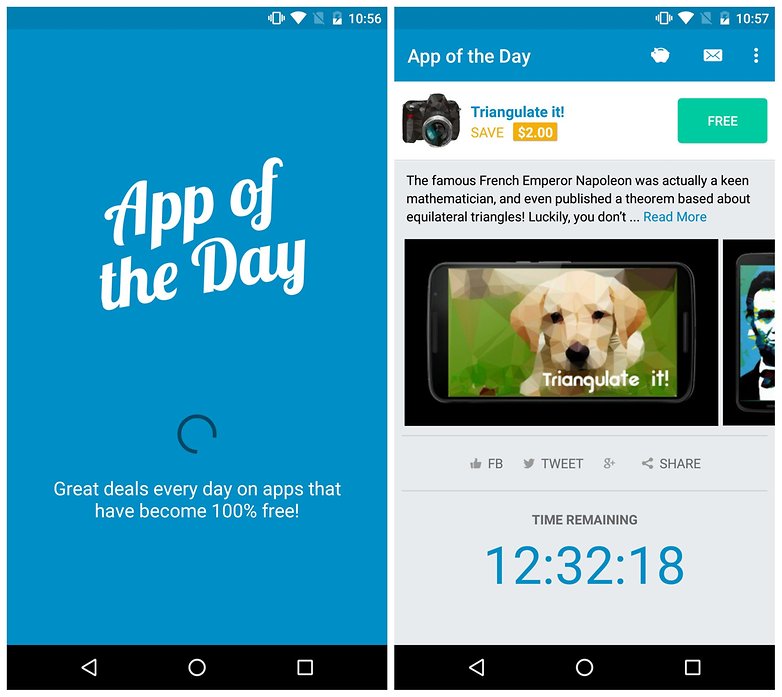 App of the Day - 100% Free

AppSales - Sales & Free Apps

Google Play return policy
If you're interested in a game and don't mind spending a few bucks on it — but don't want to commit unless you know it's actually worth it — then you can take advantage of Google's returns policy for apps. When you pay for an app you've got two hours to test it out before you are stuck with the purchase.
A couple of hours may not seem like a long time, but it's definitely long enough to get a feel for a game and know if you actually want to pay for it or not. And if you're really, really skint you could manufacture a night's entertainment out of just your phone and a stopwatch. Be warned though: dodgy behaviour could lead to Google flagging you as suspect and refusing to refund paid apps.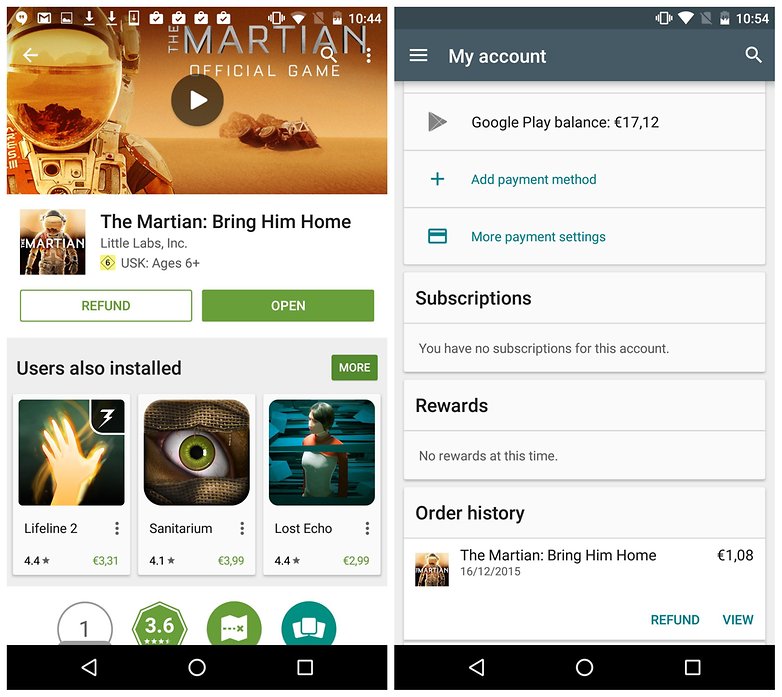 Troubleshooting: "Can't give you a refund at this time"
It may happen that you try to refund an app you just purchased only to be greeted by the message "Can't give you a refund at this time. Try uninstalling later." Of course, the refund clock is likely still ticking while you're blockaded by the Play Store and it's possible the refund window will close before the Play Store allows you to successfully uninstall and refund the unwanted app.
In this case, there's not a lot you can do. But one thing we would recommend is that you take a screenshot of the error message that clearly shows when you installed the app and when you were trying to refund it. This provides proof that you were encountering errors on Google's end within the refund timeframe.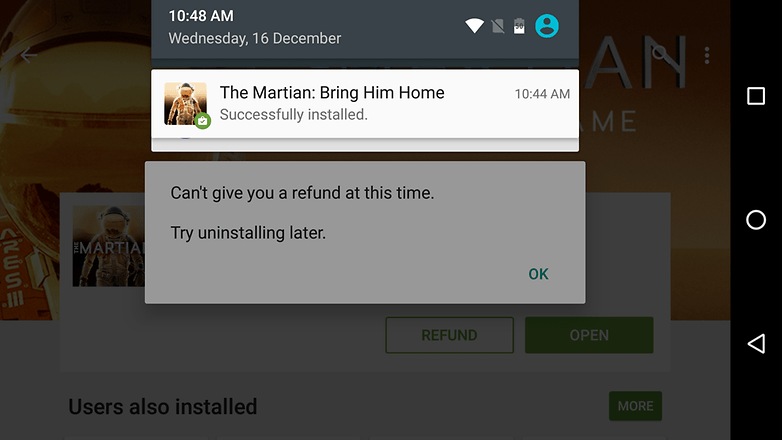 You can then email the screenshot (make sure you get the date in there too) to the developer requesting a refund. The developer's contact details are now required at the bottom of each app description in Google Play.
If the developer is unresponsive, you can also try contacting Google via the Google Play help page for returns and refunds and hitting the Contact us button in the top right-hand corner. There's no guarantees Google will refund your app purchase price, but the fact that you have proof you tried to refund it within the returns window should be enough to get your money back.
How do you score paid apps for free (no illegal methods, please!)? What's the best deal you've ever found for a paid app? Make yourself heard in the comments.
Readers' favorite comments