How to hide files and photos in Android
It can be annoying when your photo gallery is overloaded with WhatsApp image spam or album covers from your music library. To avoid having to scroll through everything to find the photos you want to see, you can learn how to hide folders and images without installing an additional app.
How to hide images in your gallery on Android
So your music app has downloaded album covers for all your MP3s, and there are hundreds of pictures that have automatically downloaded from WhatsApp. Here's what to do next:
Connect your smartphone to your computer to enable file transfer
Navigate to the WhatsApp directory
Create an empty text file and rename it to .nomedia
Do the same in the music directory
Check the result in your gallery app and in VLC
Look forward to a tidy gallery
Even when you don't have access to your computer, you can also rename any other file in .nomedia and move it to where you need.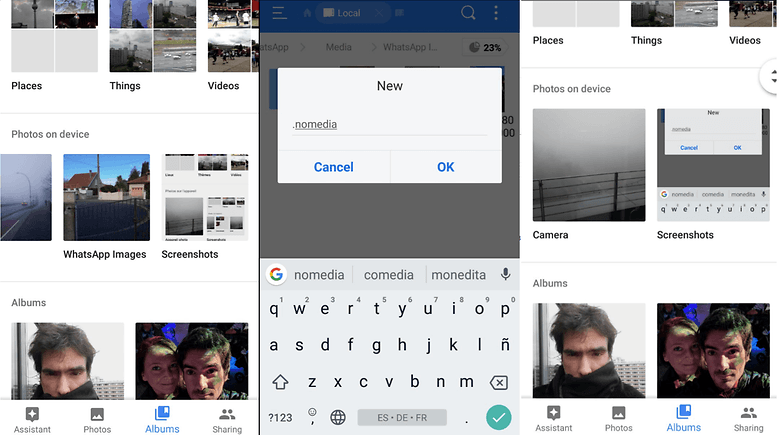 How to hide individual photos and videos in Android
Every now and again, you may need to hand your phone over to family and friends. This can be a little unnerving if you need to keep some files private. In this case, you can move those into a hidden directory, adding them into '.nomedia' file.
Connect your smartphone to the computer and enable file transfer open a file explorer app
Navigate to the DCIM directory
Create a folder named .hidden
Create an empty text file and rename it to .nomedia
Move the photos you wish to hide into .hidden
Check to see if this has worked in your gallery and in VLC
Enjoy hidden content
You can also rename individual images so that they do not have the dot at the beginning. This is just the Unix standard for naming files, and also how files are named in the linux-based Android system.
Show hidden videos in VLC
VLC has a pretty elegant way of handling of hidden files, directories and videos. By default the hidden video should not appear in the video category. After this, you can only access the content with a trick and therefore will not be accessible by others using your phone. The trick is to go to the directory where your hidden folder is, and then refresh to reveal it.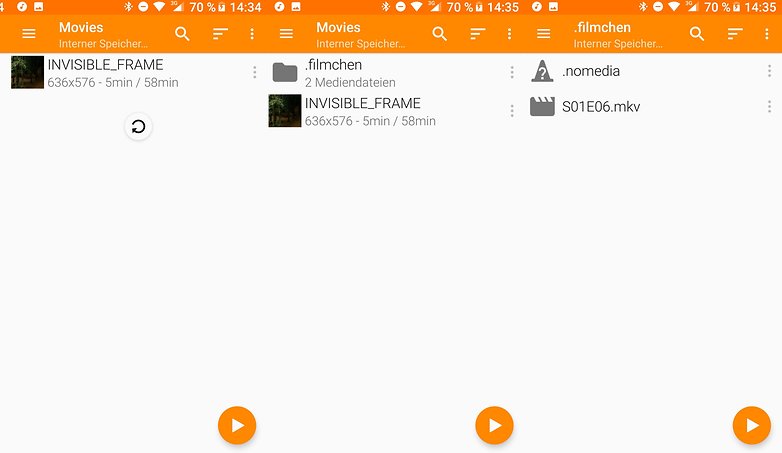 Encrypt files
Several smartphone manufacturers provide additional apps that can encrypt files in Android. However, you should treat these with caution as they carry some risks. For example:
You could forget the password
The app may not be available in the future, so your files can no longer be decrypted
In addition, there is already an existing mandatory encryption in place, as since Android 5.0, which is used on most of the smartphones released since 2014, Android devices are completely encrypted; no-one can access your data before you unlock the smartphone.
Conclusion
With the on-board tools alone and without additional apps, you have all the tools you need to hide and encrypt files on Android.
Did these tricks work for you? Tell us what you think.