 How to Install Google Now on Any Rooted Android Running ICS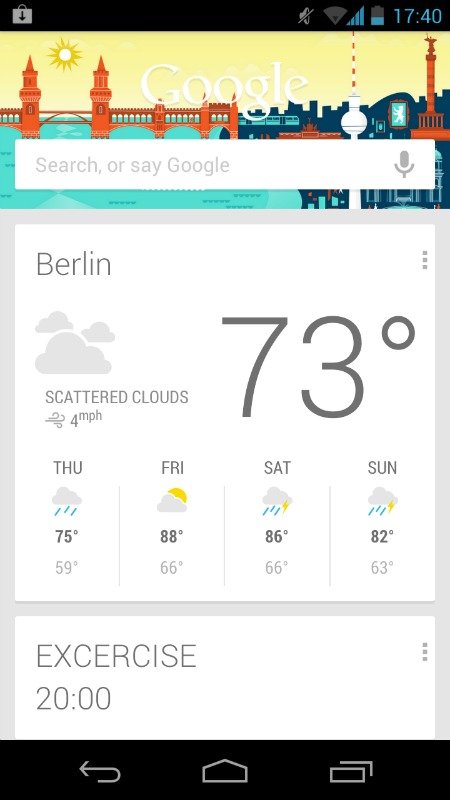 The Siri-iously innovative Google Now is one of the main highlights of Android 4.1 Jelly Bean. Previously only available on Google's new Nexus 7 and a few lucky updated Galaxy Nexus phones, Google's latest and greatest new feature is now available to install on any rooted Android phone running Ice Cream Sandwich.
To install, you need to have rooted your device and installed an Android 4.0 AOSP ROM like Cyanogen Mod. So if you're running a stock version of ICS, you'll need to root your phone before going further. There's also one important catch: this version of Google Now lacks its voice search feature.
To install, first download the APK file to your rooted phone, then:
Open Root Explorer or another root-enabled file explorer and go to /system.
Tap the "Mount R/W" button, then scroll down to build.prop and press and hold on it. Tap "Open in Text Editor".
Find the line that says ro.build.version.sdk=15 and change it to read ro.build.version.sdk=16. Press the menu button and tap "Save and Exit".
Go to /system/app and hold-press GoogleQuickSearchBox.apk. Rename it to GoogleQuickSearchBox.apk1. If that file doesn't exist (it didn't for me), just skip this step.
Reboot your phone and install the Google Now APK, once again available here.
Go back and edit build.prop as described in step two, and change the ro.build.version.sdk line back to 15.
Reboot your phone one last time.
Without its voice search capabilites, you could argue the feature is a shell of its real version. However, you still get to use Google Now's "Smart Cards" to help you get to work on time, see restaurants closest to you, and find sports scores. You also get a much-improved version of Google search. So try it out and let us know how it goes.