Here's how to stop friends browsing through your private files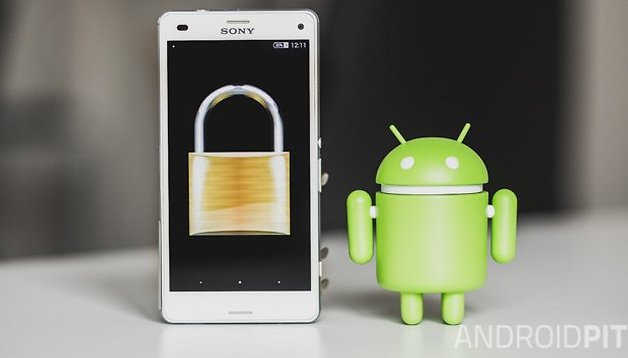 We've all had that heart-stopping moment where we casually let a friend (or group of them) hold our phone to show them something, then realize that they're just a couple of swipes away from seeing files and folders we really don't want them to see (we'll let you decide what these things could be). Here, we show you how to keep your phone private, lock apps, and hide folders when it's in somebody else hands.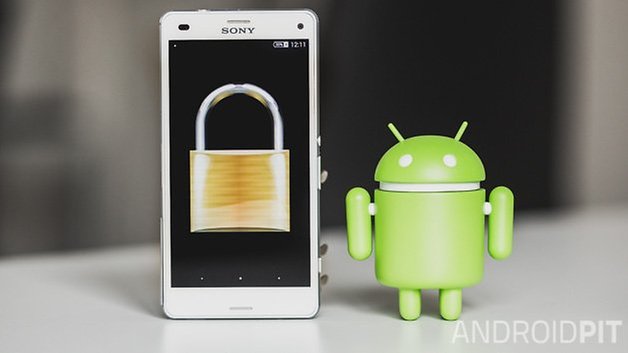 'Pin' a specific app to the screen
If you're handing your phone around a roomful of friends, or strangers, or - worst of all - children, then you generally only want them to access the app that you want to show them. Since the Android Lollipop update, you can 'pin' apps to the screen, which means that whoever's using your phone can only use one app, until you decide otherwise. Here's how to do it:
Enable 'Screen pinning' by going to Settings > Security > Screen pinning then switching it on.
Navigate to the app you want to lock your device to.
Tap the Recent Apps button, then tap the green pin icon that appears on your app's card.
Tap Start, or or tick the 'Ask for PIN before unpinning' box if you're super-cautious.
You're all set! To unpin the app, hold the Back and Recent Apps buttons at the same time (and enter your PIN if required).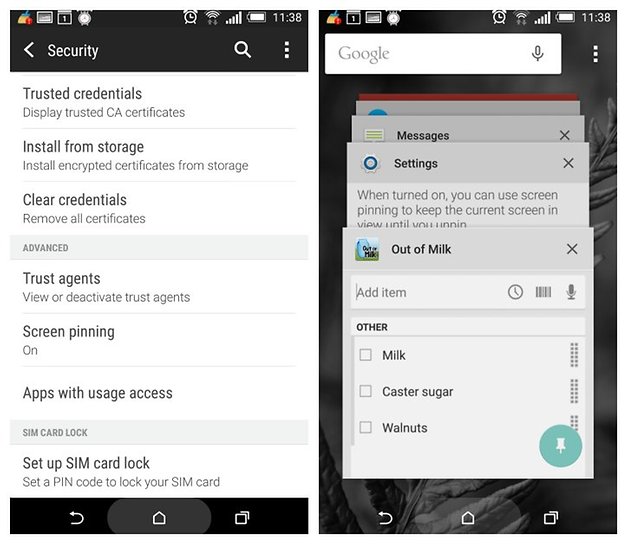 'Pin' a specific photo to the screen
If you let your friends look through your photos, then you could be just a single swipe left or right away from a lifetime of embarrassment as the happen upon a photo not intended for their eyes. Photo Pinner is a grossly under-appreciated app which lets you apply Lollipop's 'Pin' feature (see previous tip) to an individual photo. Once you've downloaded the app, it remains hidden away in the 'Share' menu of your photos. To use it:
Once you've installed Photo Pinner, go to the photo you want to show your friends, then Share > Photo Pinner.
Tap the green pin icon, then Start to pin the screen to that one photo.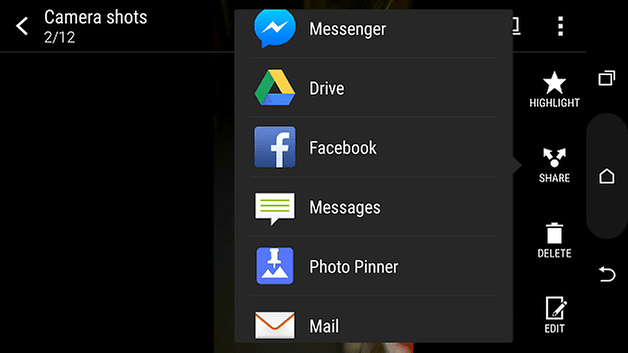 Hide photo albums using your default Gallery app
The simplest - if not exactly the most bulletproof - way of hiding photos on your phone is to use the basic 'hide albums' feature in your Gallery app. Where you find this feature varies between devices, but here are examples of how to do it on recent HTC and Samsung devices.
For TouchWiz (Galaxy S5, Galaxy Note 4)
Gallery >Albums > Select album > long-tap the album > Menu button > Hide items
For Sense UI (HTC One M7, HTC One M8)
Gallery > Settings (three-dot icon) > Show/hide albums > untick the box for the album you want to hide
Make whole folders invisible on your phone
If you want to give you photos, files, or anything else that extra level of security, you can make whole folders invisible to apps - and people - with this simple trick. First, download Solid Explorer - a powerful file manager app that lets you create your own files.
Open Solid Explorer, then navigate to and open the folder you want to hide (or create a new one).
In the folder, tap New at the bottom left, then File.
Call the file .nomedia and tap OK. This will tell all apps on your device (except your file manager) to ignore the folder - hiding it across your whole device.
If the folder is still turning up (i.e. in Gallery), then close the app in which it's appearing and clear its cache (Settings > Apps). Alternatively, rename the folder in Solid Explorer (long-tap the folder, then tap Rename).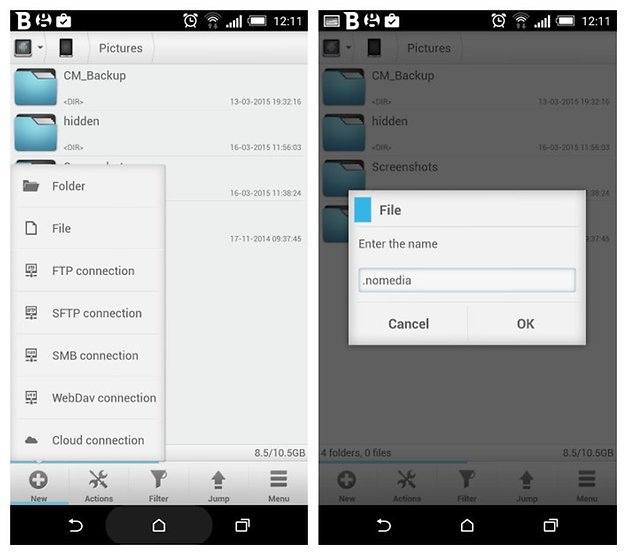 I hope you liked our suggestions for how to keep your phone private while someone else is using it. Let us know in the comments if you have any other ideas.