Whether you're rocking a Motorola Nexus 6 or a Samsung Galaxy S5, configuring notifications the right way is crucial — too many and it becomes a deluge; too few and you miss out on important information or get to it too late. Fortunately, Android Lollipop comes with a bunch of settings to help. Read below for how to manage notifications in Android Lollipop.
I would like to try playing games with a TV box.
What do you think?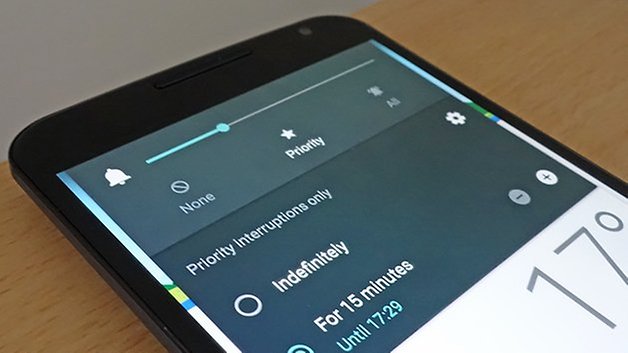 These settings have been given something of a revamp since Android 4.4 KitKat. You can take more granular control over which apps are allowed to interrupt you and which aren't, and find these settings more easily too. Don't forget each of your apps will have its own set of notification options too.
Android notification settings
Dive into the Settings app on your Android Lollipop phone and and tap on the Sound & notification entry. Here you can set various volume and vibration settings — you could opt to set the default notification ringtone to None if you don't want your notifications to make any sound at all (calls still will).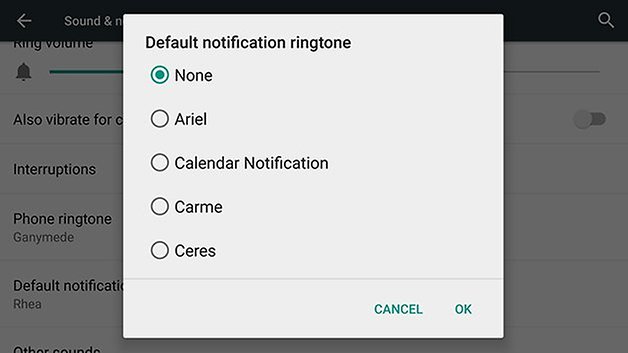 Tap on Interruptions and you can configure specific times of the day when notifications and other types of alert aren't allowed to make any audible sounds. It's a useful setting to apply when you're asleep, at the library or in a meeting, and you can enable or disable it manually too.
You'll notice a reference to priority interruptions, which is where the App notifications section of the Sound & notification menu comes into play. Tap through to a specific app and you can block all notifications from it or give it 'VIP permission' to show alerts while you're in priority mode.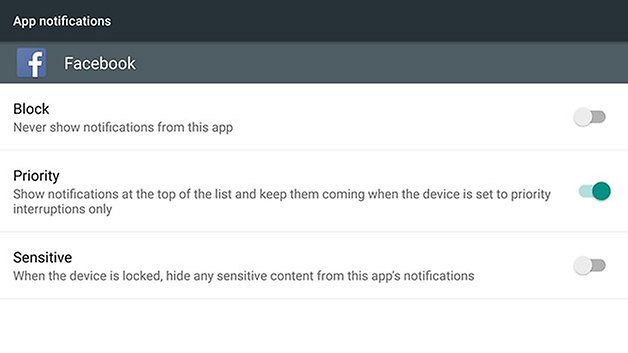 By combining the interruptions settings with the app-by-app toggle switches you can build up a custom-made notifications system that suits you. It may take some time to tailor Lollipop to your liking but when it's done everything should run automatically based on the options you've configured.
Quick settings and app settings
Tapping on the volume up or down buttons on your Android Lollipop handset is another way of quickly accessing some of the notification settings — you'll see that None, Priority and All are the options you can pick. Choose Priority or None and you can set the time period, from indefinitely down to 15 minutes.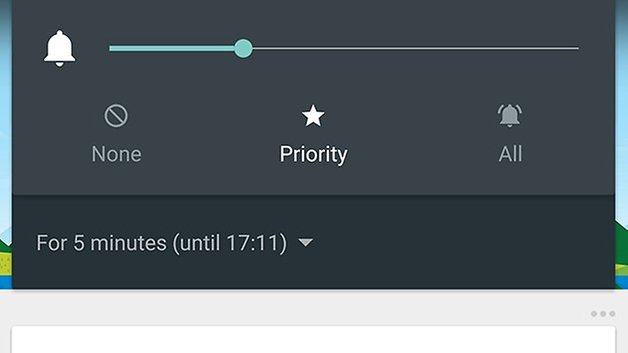 Selecting Priority also brings up a cog icon — tap on this to go through to the Interruptions screen we looked at earlier. If you need to add or remove an app from the roped-off VIP priority notifications area, then you can do it from here, otherwise your existing interruption settings will be applied.
Then there are the apps themselves: going through and individual setting notification options for all of them could take some time, depending on how many apps you have, but you'll end up with a tailor-made notification system that doesn't interrupt you with anything you don't want to hear about.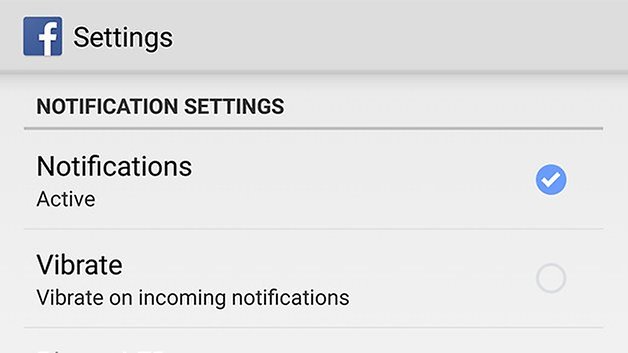 In Gmail, for example, tap Settings on the menu then your email address, and you can choose whether or not new messages trigger an alert. Inside the Facebook app, meanwhile, the option is under App Settings in the main menu — you can even set which types of Facebook activity cause a notification.