How to Redeem Google Play Gift Cards Right Now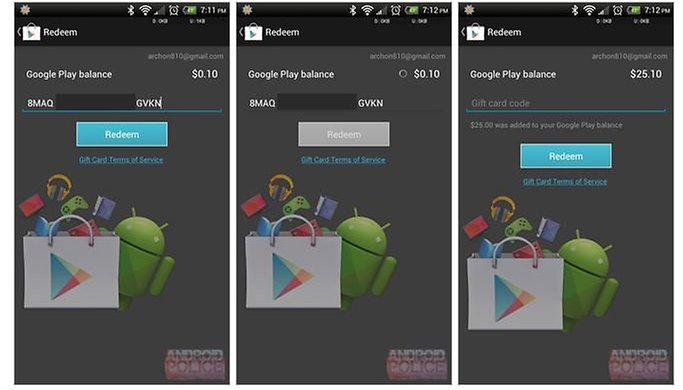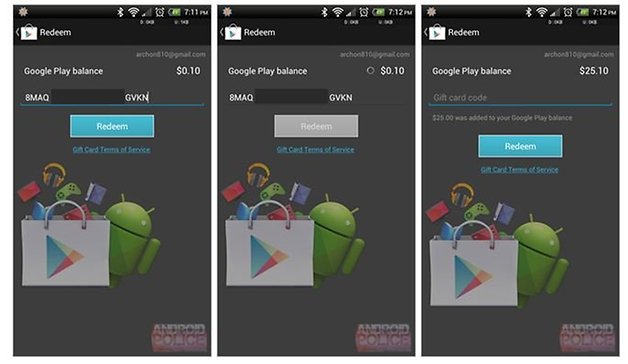 Yesterday we told you about the new Google Play gift cards headed your way. Today we've found out you can already redeem these cards by following a few (rather sneaky) steps.
The folks over at Android Police recently discovered that the the new Google Play APK v3.815 (which you can download here) intercepts calls to http://play.google.com/redeem, and there's a way to force the app to recognize that website. All you have to do is follow these steps.
1. Install the Google Play 3.815 APK by downloading it to your device.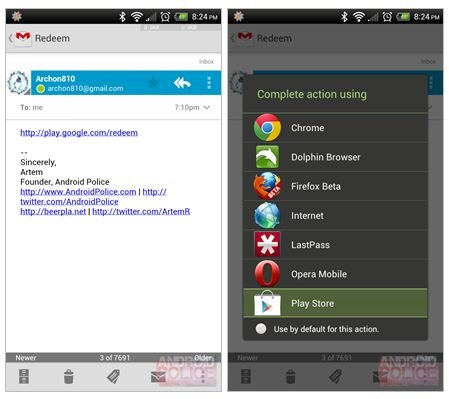 2. Force the app to open the link http://play.google.com/redeem by e-mailing yourself the link and selecting Play Store while opening it (like in the picture above).
3. You'll see a Redeem Page. Simply enter in your code and press "redeem." That's it, you're done.
The service only works in the U.S. so far, otherwise you'll get a "sorry, gift cards are not available in your country" notification. Are you excited about the Google Play gift cards?