How to root the Galaxy Note 3 N900 and N9005 Samsung's newly released phablet flagship is making a splash worldwide, however many users don't want the huge array of pre-installed apps that Samsung usually implements into its devices. These are impossible to get rid of without rooting the device. Here is how to root the Galaxy Note 3 N900 and N9005. On your mark, get set, grab your phone, Go!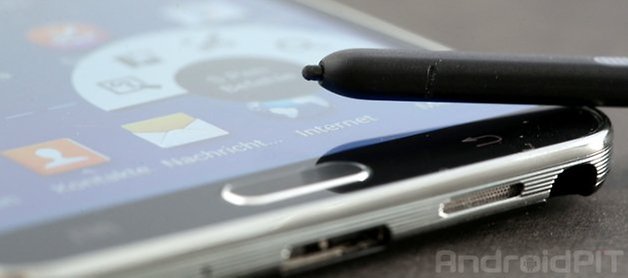 First, it's important that you are aware that, as always when tampering with your phone, there are risks involved and you could wind up with a ''brick'', a useless hunk of plastic good for the garbage. Not only that, rooting your phone, meaning accessing the core of your phone's software which is normally off bounds to users, will eliminate the manufacturer warranty. Neither AndroidPIT nor I will take any responsibility for damages incurred. If you are prepared for the risks and follow the steps exactly as outlined, let's get started with the tutorial.
This procedure is only for the Samsung Galaxy Note 3 N900 and Galaxy Note 3 N9005 (4G), please choose the correct file listed below.
Prerequisites
Activate the USB debugging mode on your Note 3, by going to the Menu → Settings → under ''System'' → About device. Press on ''build number'' several times. Return to the general settings page and tap on ''Developer options'', found right above ''about device'', check the box for ''USB debugging'' and validate with OK.
CWM Recovery
1. Download the file that corresponds to your Note 3 model onto your PC.
2. Download and decompress ODIN 3.07 onto your PC.
3. Download SuperSU on your Note 3 and copy it to the SD card of your smartphone. Do not skip this step.
4. Once the steps above are complete, put your Note 3 in Download Mode by turning off your phone, wait until it briefly vibrates and then press on volume down + home + power. Press the volume up button to continue.
5. Connect your Note 3 via your microUSB cable to your PC and wait until Windows has correctly recognized it. Launch Odin and the top left box will turn blue when the Note 3 is recognized.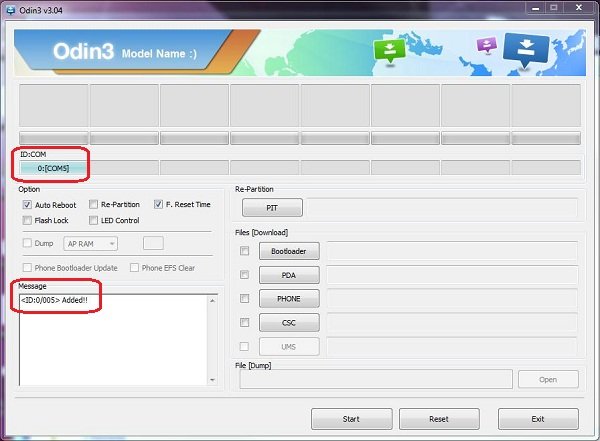 6. Click on PDA and go to the CWM Recovery file that you downloaded a few steps back. At this point in time, verify that you have chosen the correct file for the correct Note 3 model. It's better to be safe than sorry!
7. Do not check any of the other boxes, everything must appear as in the picture above. Most importantly, ensure the ''re-partition'' box isn't checked.
8. Click on Start.
Your Galaxy Note 3 will restart, CWM Recovery has been installed! Congrats!
Root your Galaxy Note 3
1. Turn off your Galaxy Note 3 and start the CWM Recovery by pressing volume up, power and the home buttons for a few seconds.
2. With the volume buttons, move the cursor to 'install zip', then validate with the power button. Select ''choose zip from sdcard'' and validate with the power button again.
3. Choose the SuperSU filed that you downloaded earlier in the process and validate with power button.
4. Return to the main menu of the recovery (go back) and choose ''reboot now''.
And voila! You have now rooted your Note 3!
You can check to see if the root went well by verifying the presence of the SuperSU app on your device.