How to speed up the LG G2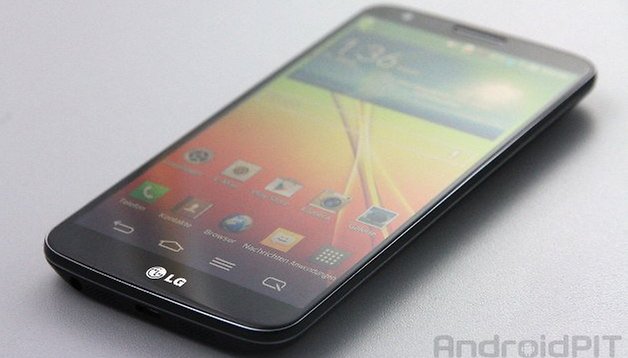 The LG G2 was LG's first smartphone without the Optimus name, and with this change they brought a lot of innovation, such as the back facing buttons for ergonomic use, some new software features which have proven to be very useful and efficient, such as QSlide and KnockOn, and a visual delight with the 5.2-inch Full HD display with almost no bezel. Last year's flagship may now be overshadowed by the recently released LG G3, but users have been complaining about a lagging and slow LG G2 for a while. Today we'll give you a few tips on how you can boost the speed and performance of your LG G2 to keep up with the big boys.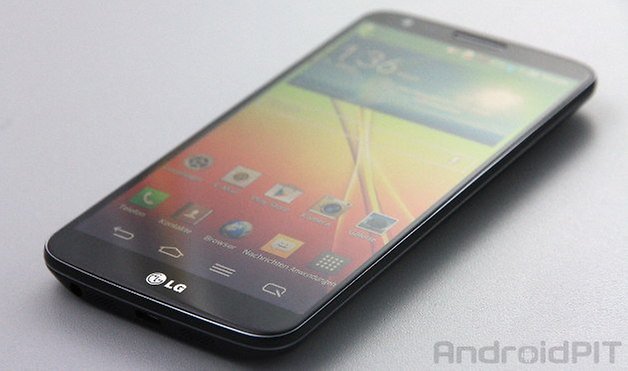 Stick it to the widgets
The LG G2 is not an old phone by any means, but even new phones can also have their own set of jitters, lags and glitches. The LG G2 is no exception. If you feel like this is happening to your LG G2, like when you are launching or closing out of apps, or even when navigating on your home screens, this situation can be helped.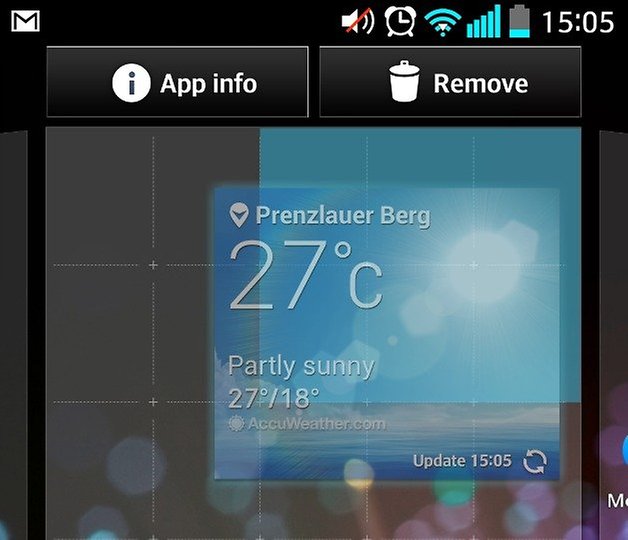 What you want to do is take a look at the number of widgets that you have on your home screen. If you have a lot, then this may be the reason why things have slowed down to snail speed. So go ahead and remove any that you don't use very often. Some users have reported that the LG weather widget may also be the problem.
A new launcher
Like we've said before in the case of speeding up any Android smartphone, you might want to give a new launcher a try, which basically covers up the original user interface of your device and often brings new functionality. These can also speed things up if the custom launcher is slimmer than the pre-installed one. A great one you should try out is Nova Launcher, because of its adaptive nature. Nova lets you do some nice tweaks such as adjusting the scroll speed and animation speed.
Ensure the LG G2 is updated
You might think that this is silly to even mention, but believe me, I've come across some new users who didn't even know that an update was ready to be installed. To see if an update is available, all you need to do is go into the settings of your LG G2, and find About Phone, where you will tap on the the Update Center option. Next tap on 'check now for update', and you can even check the box to automatically update when new firmware becomes available, but remember that sometimes it's wise to wait until you hear how stable a new update is before you hop on board. Your LG G2 should be updated to Android 4.4.2 KitKat.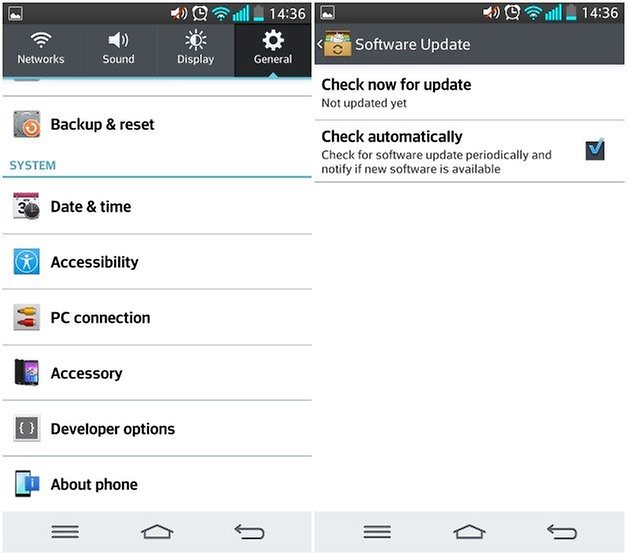 If it says your system is updated, this means you are already running the latest version of Android which is available for your device for your carrier or model. However, it might just say that an update is ready to be installed. New Android updates often do a lot to help performance, making your phone snappier, improving the battery and often bringing new software features or improving the ones that already exist.
Turn off screen animations
This is yet another thing that can be done to just about any Android smartphone or tablet, and will make super minor changes so that your device 'seems' just a tad faster. This involves simply speeding up screen animations (when opening apps, navigating through home screens etc) which is a simple fix in the settings of your device. First you need to ensure that the developer settings of your device show up. They are hidden until you go into About Phone, then Software Information and tap 7 times on the Build Number. After you've done this, head back into Settings, and choose Developer Options. Here scroll down until you see Window, Transition and Animator Duration Scales and change these all to zero.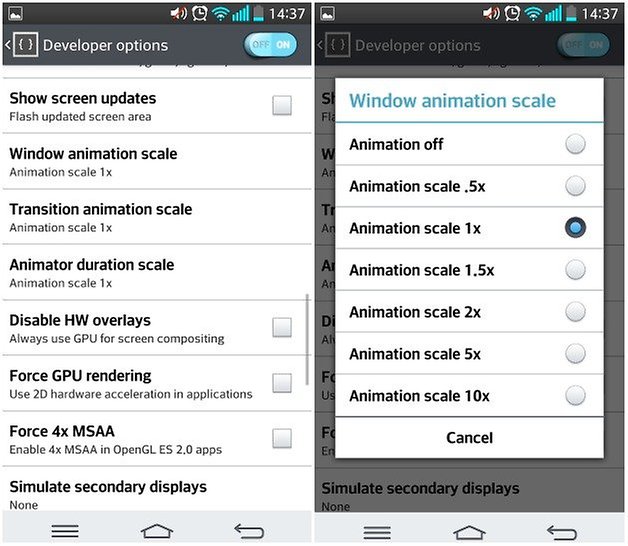 Enable ART, Dalvik is for snails
ART is a runtime that has been causing some waves with the new arrival of Android L, the developer preview for the next Android update everyone is presuming will be called Android 5.0 Lollipop. Though ART will be the default runtime for this version, you can already switch to ART in your settings, which for the time being has been set at Dalvik runtime. ART is said to make apps run a lot faster. To change this, go into the settings, and then choose Developer Options again, and then you can switch it there under runtime.
Don't clear the cache and data
There is sometimes a misconception that if you clear the cache and the data for your Android smartphone, it will make it run quicker. That isn't always true. Sure, taking these steps can be helpful if you are having problems with buggy apps, or when the Google Play Store is only giving you errors, but wiping the cache for your apps might not always speed up them up but even slow these down. The reason for this is because the cache and data for an app will save data so that the app will launch quickly when you want to load it next time. You are basically starting from scratch in wiping the cache for your individual apps. Don't get me wrong about clearing the system cache, this often helps get rid of any bugs and in most case scenarios will do loads to speed up your device.
Hopefully these tips have helped you to speed up your LG G2. We also covered some other great tips and tricks for the LG G2 on getting around the software features and functions on the device.