How to transfer contacts from Android to iPhone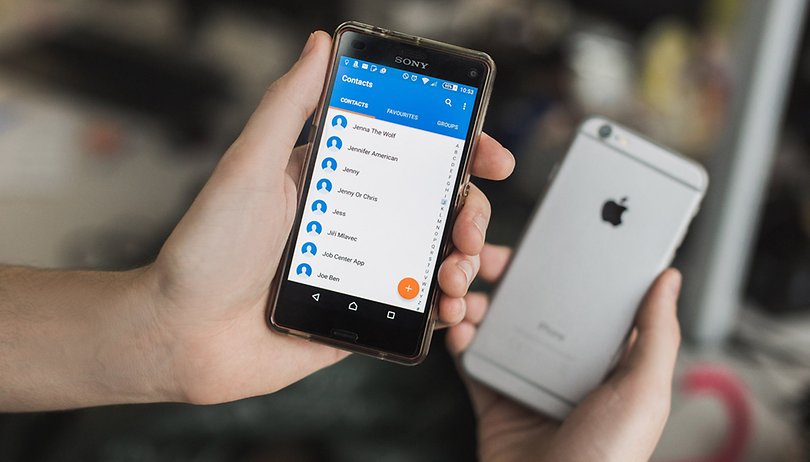 One of the barriers between moving from Android to iPhone is the fear of how to transfer all personal data, apps and more. If you're making the switch to iPhone, we will show you the best and most efficient way to transfer contacts below. This advertorial was written in association with iSkysoft.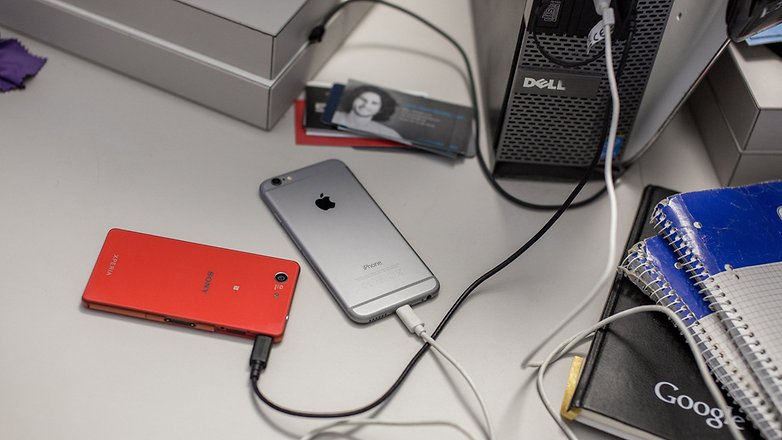 Why would I want to transfer contacts from Android to iPhone?
At AndroidPIT, we live and breathe Android, but there are times when it may be necessary to transfer your contacts to an iPhone. For example, you might wish to find out what the iPhone platform is like so that you can compare. Or you might have damaged your smartphone display and wish to temporarily use an old iPhone instead.
Maybe you just want to take a break from Android, or perhaps you have decided that you wish to use a device which everybody recognizes. If you, for whatever reason, want to jump over to iOS, just follow the tutorial below and you can get all of you contacts moved from Android to iPhone.
How to transfer contacts from Android to iPhone
1. Download iSkysoft Phone Transfer on your computer and go through the install wizard to install it.
2. Run iSkysoft Phone Transfer.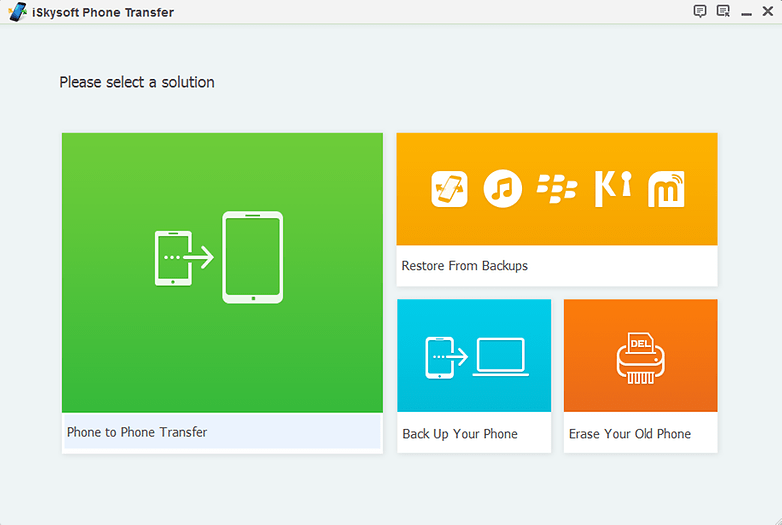 3. When the iSkysoft Phone Transfer menu opens (as in the picture above), select "phone to phone transfer".
4. Connect the devices which you wish to transfer contacts between (you may need to enable "USB debugging" on your device, but the iSkysoft Phone Transfer software will show you how to do this).
5. Next, untick all of the boxes except "contacts". Your source device should be your Android phone, and the destination device should be the iPhone. If it is not, and the iPhone is on the left of the window instead of the right, hit the "flip" button in the center of the screen before proceeding.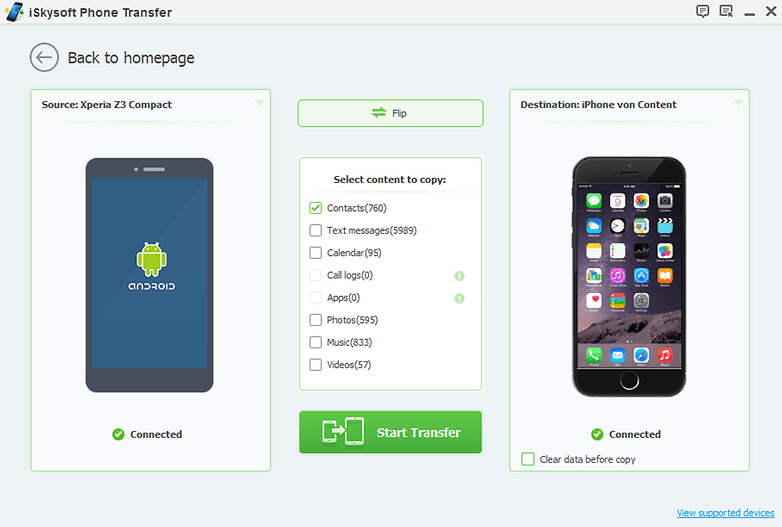 6. Click "start transfer" and your contacts will begin to be transferred to the destination device.
7. You will be notified when the process is finished and you will now have all of your Android contacts on your iPhone. Simple.
Why use iSkysoft to transfer contacts from Android to iPhone?
iSkysoft Phone Transfer is available for Mac and Windows and provides a one-click solution for transferring not just contacts, but almost all of your Android data to an iPhone. The reason iSkysoft comes so highly recommended is that it provides a number of desirable features – like calendar transfer – at such a competitive price.
What's more, the iSkysoft software does not require a jailbroken or rooted device to function; this software works perfectly with locked phones too. Below are some of the key features of iSkysoft Phone Transfer.
iSkysoft Phone Transfer can transfer data from Android to iPhone
One click to transfer
Transfer contacts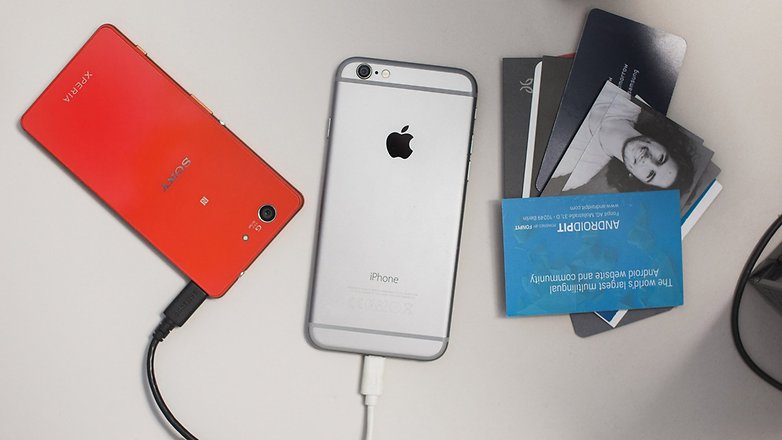 As for what kinds of data iSkysoft Phone Transfer can transfer between Android and iPhone, there are a huge number of compatible items which can be moved over. You can read a full list of the Android to iPhone data transfer content which is possible at the link, but it includes:
Contacts (name, email address, number, company name, job title)
Photos (camera roll, photo stream, photo albums)
Music (album info, artist, lyrics and playlists)
Conclusion
The thought of losing all of your contacts just because you are switching devices can be a distressing one. Our family and friends are important to us and we need to be able to reach the likes of work colleagues, landlords and clients at a moment's notice.
But transferring contacts from Android to iPhone can be a painful process, particularly if you want to do it manually. Writing down each individual contact name, address, email, number and anything else could take several days.
You may also consider using some risky third-party software to do this. But there is worry that it will not work, or won't be compatible with your device, or could malfunction and cause you to lose all of your contacts and data.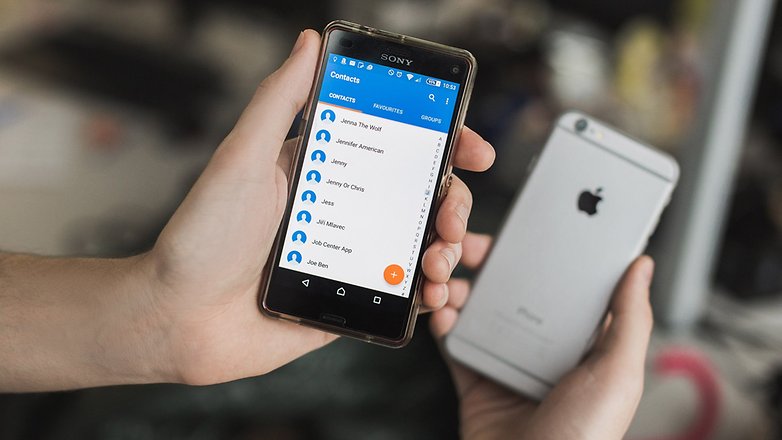 Thankfully, iSkysoft is a cost-effective backup and phone transfer solution, and one of the most intuitive and easy-to-use products of its kind. It works flawlessly, is well-priced, and can be used with a huge number of current and older-generation Android phones.
If you're looking for a Windows or Mac solution for backing up your smartphone, iSkysoft comes highly recommended. Check out the iSkysoft Phone Transfer product page at the link.
Let us know in the comments if you have any problems transferring contacts from Android to iPhone.