How to transfer everything to your new phone
Update: MobiKin Transfer for Mobile added
Getting a new smartphone should be exciting but it's usually accompanied by the dull process of transferring all your contacts, music, apps and data from your old one. Thanks to a host of useful backup tools for Android, though, that no longer has to be the case. We'll show you how to transfer everything to your new device, whether you're upgrading from an Android or an iPhone.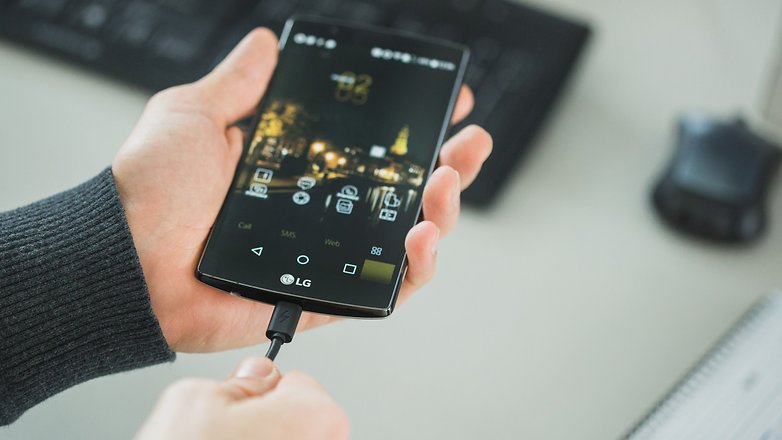 Jump to section
Sponsored: MobiKin Transfer for Mobile
If you need the fastest and easiest way to transfer all of your data from an old phone to a new one then you should try MobiKin Transfer for Mobile. This innovative program effectively and effortlessly transfers data like contacts, messages, apps, music, photos and many more without any restrictions.
No matter what the reason you're transferring your data, MobiKin Transfer for Mobile gives you the peace-of-mind that everything is transferred safely and securely. There's no risk of losing any of your priceless information. You can move content between phones on different networks and carriers.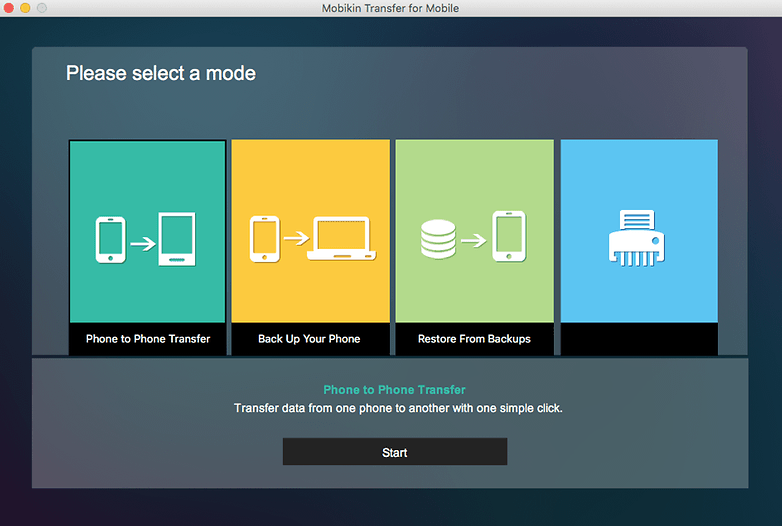 When you're transferring your data to a new phone you should be sure that everything is erased from your old device. Your personal information can be used by thieves to steal your identity and you need to be absolutely sure that device is wiped. Well, the MobiKin Transfer for Mobile system does that too and with just one click.
This revolutionary software can be used on over 3,000 phones and includes Android, iOS and Windows devices. Join more than 740,000 people who have safely and easily transferred everything between mobile devices and download MobiKin Transfer for Mobile.
How to transfer contacts
Despite all the amazing features smartphones have these days, they are still primarily a method of communication, so your contacts are probably pretty important to you. Luckily the days of having to write them all down and manually enter them in the new phone are long gone. Here are the alternatives.
Transferring your contacts: Synchronize Google Account
If you've previously saved your contacts to your Google account you can just log into it and pick them up on your new smartphone. Just go Settings > Account > Google and toggle the Contacts Sync switch to on.
If you have multiple Google accounts you can pick the one you use the most or merge them all.
Synchronizing any data with your Google account is one of the best long-term strategies for backup and transfer because it's unlikely to become obsolete any time soon (Google is probably going to stick around for a few more years), it's secure and Google's products and services are available on most platforms – no matter what you're switching to.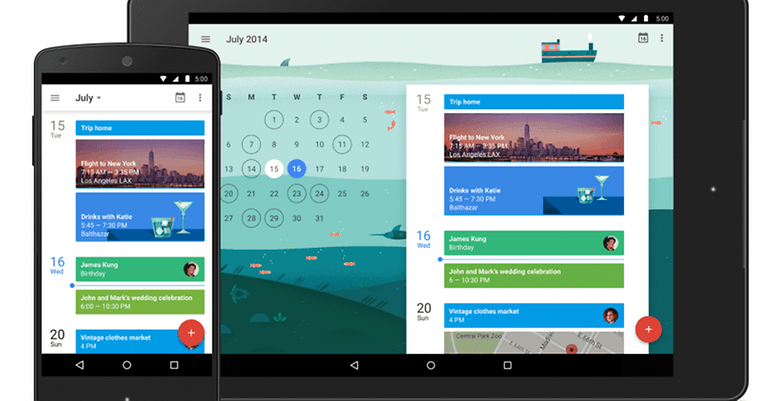 Transferring your contacts: Via SD card
If both your old and new phone have SD card slots, you can transfer contacts using a microSD card. Just open the contacts section of your old phone and hit the import/export button. Then select export to storage or something along those lines.
Next, pop the SD card in the new phone, go to the address book and find import on the menu and follow the instructions from there. The only problem with this technique is the potential for duplicate contacts, especially if you've already synced from Google. But there is a solution at the link below.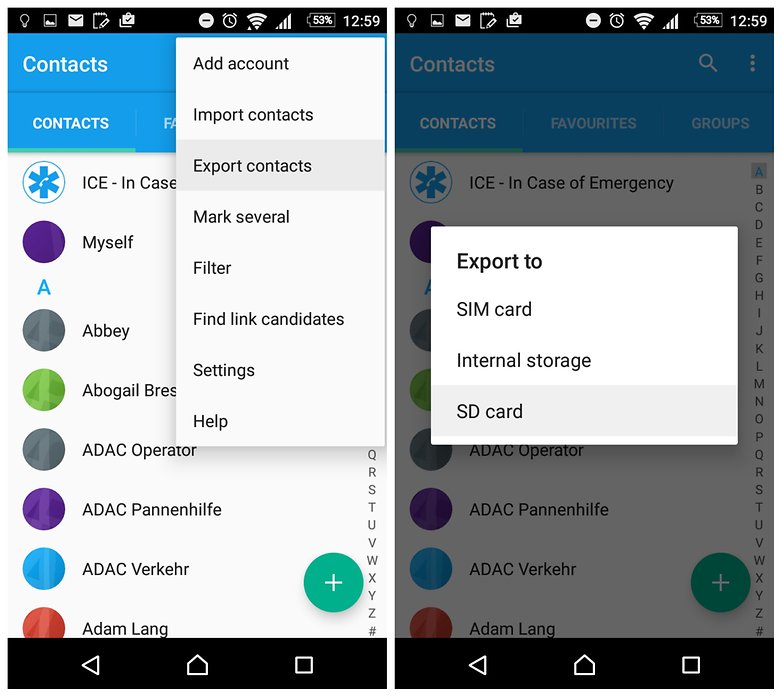 Transferring your contacts: Via internal storage
This method is almost the same as above, except instead of selecting microSD card as your export destination, you choose your internal memory.
Following this, you must connect your device to a personal computer and find the exported .vfc file in /System on your handset (the exact directory location will be given to you when you create the file). Copy this file to an easy to find the location on your computer and then send it or transfer it to your new device.
Navigate once more to address book > import on your new phone and select internal storage. Find the .vfc file location and open it to import the contact list.
Transferring your contacts: Via SIM card
If you want to change phones but keep your SIM card, you could use the old fashioned method for keeping contacts – essentially copying all the relevant contacts to the SIM and carrying them over.
The advantage of this is you can manually select which ones to take with you (and have a bit of a spring clean) but the downside is that most SIMs are limited to about 200 contacts. The other potential issues are that the option to export to SIM is not even provided after Android 5.0 Lollipop and you are also likely to create duplicates.
Further, there's the potential that your new phone won't support the same size SIM card as your previous device – so this one's probably a last resort.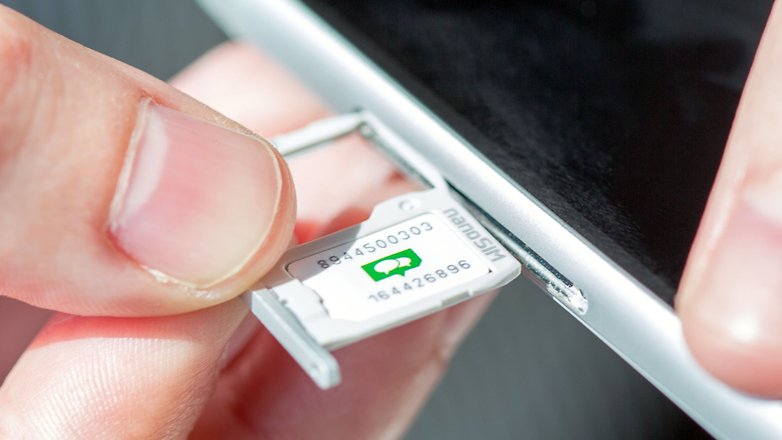 Transferring your contacts: From iPhone to Android
Unsurprisingly, data transfer between the great smartphone rivals is not always easy but, for contacts, at least, there's a fairly simple solution. On one of its support pages, Google has explained how to synchronize Gmail, Calendar and Contacts on iPhone and iPad.
Once you have a Google account set up on your Apple device, it will appear in the Email, Contacts and Calendars field, found in Settings. You can then perform the steps listed in the Synchronize Google Accounts step above.
Alternatively, you could let a third-party app do the work for you.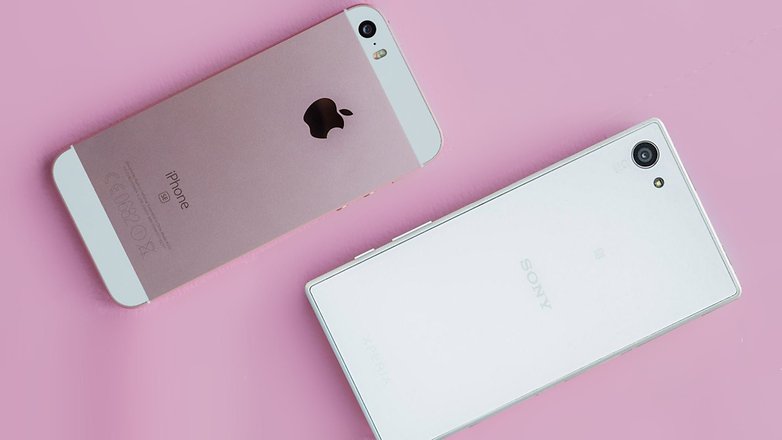 Transferring your contacts: From Android to iPhone
You may decide to leave Android in favor of iPhone: we won't judge you. In this case, there are plenty of options. In your iPhone settings menu, for example, you will find an entry for mail, contacts and calendar. Here, you can navigate to Accounts > Add account and you will find Google listed.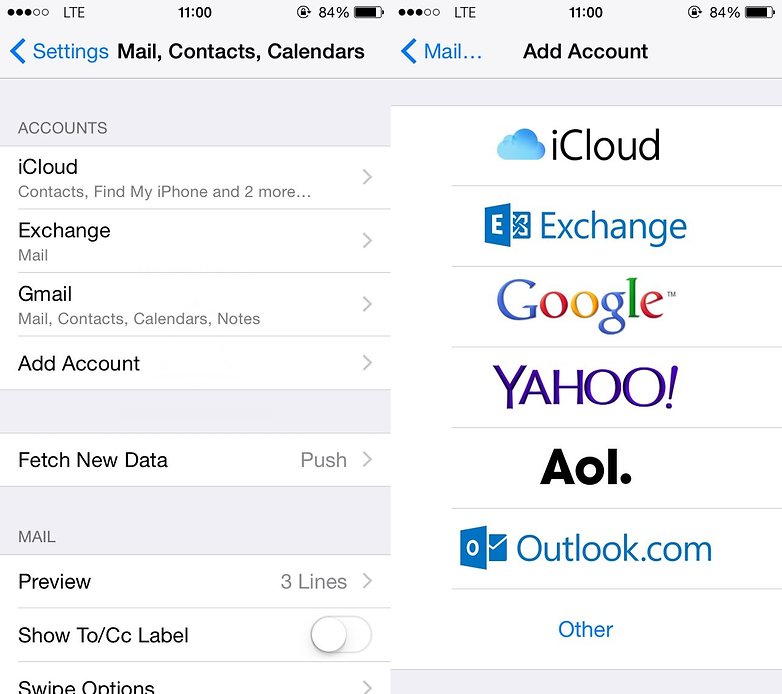 If you have your Google account synchronized with your contacts already (find out how to do that at the top of the page) – and you select this option – after you sign in, all of your contacts will appear in your iPhone's address book soon after.
Alternatively, Apple has its own Move to iOS app available to help you make the switch (found below), or you could make use of a third-party app to get the job done for you.
Move to iOS

Transferring your contacts: By manufacturer
Many Android phone manufacturers offer their own solutions for transferring contacts from one phone to another. We've outlined some of them below.
Motorola Migrate
Motorola Migrate must be installed on both the old and new devices to work. Once that's the case, any data can be transferred by Bluetooth.
Motorola Migrate

Sony Xperia Transfer
Sony's system works in much the same way as Motorola's and will transfer content and contact from iOS, BlackBerry, Windows Phone or other Android devices.
Xperia™ Transfer Mobile

Samsung SmartSwitch Mobile
The Android market leader also has its own setup, which attempts to make the switch to Samsung as simple as possible, with Samsung Smart Switch. It can deal with the change from iPhones, older models of Galaxy devices or other Android models. There's plenty of detail on Samsung's support page.
Samsung Smart Switch Mobile

HTC Transfer Tool
The imaginatively named HTC Transfer Tool works on the same basis as Motorola's and Sony's and must be installed on both old and new devices.
HTC Transfer Tool

LG Back Up
LG Back Up works when installed on an old and new LG phones and uses Wi-Fi hotspot to transfer all sorts of data, including contacts, pictures and messages.
LG Backup (Sender)

Keeping your old texts
If you are still attached to their old text messages, the best way to move them onto your new phone is by downloading SMS Backup and Restore, a free app that does exactly what you'd expect it to.
Messages are stored in XML format and can then be sent to your new smartphone over Bluetooth, by email or saved then downloaded from the cloud. You'll need to install the app on your new phone in order to pick your messages up.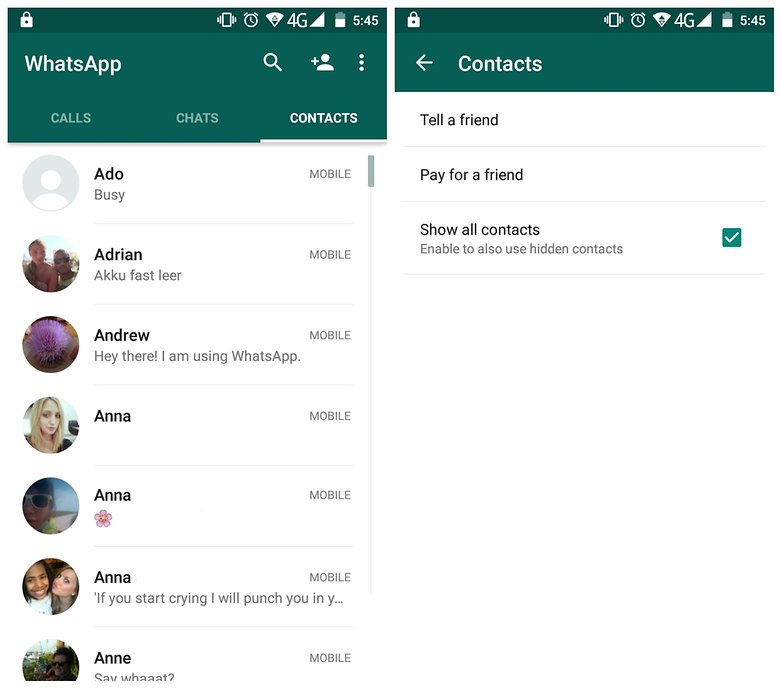 This is a solution that works on all Android phones, but some individual manufacturer solutions (such as Motorola Migrate) bring messages over as a matter of course, so check whether yours does before you use this option.
SMS Backup & Restore

Keeping WhatsApp chats
One of best ways to keep all the pictures, videos and texts that were contained in your old WhatsApp is through a third party app. We have a tutorial on how to transfer WhatsApp conversions to a new device at the link.
Following a recent WhatsApp update, you can also now back WhatsApp chats up to Google Drive.
Transferring photos
The easiest solution for transferring photos is to automatically back up your photos to the cloud. Apps such as Dropbox, Google Drive or Google+ offer auto-synchronization when your device is attached to a Wi-Fi network so you can access your photos from anywhere.
Alternatively, you can transfer individual images or albums from phone to phone via Bluetooth. But if you have a large number of photos or very high res images, this will take a long time. If both devices have an SD card slot, SD card transfer might be easier.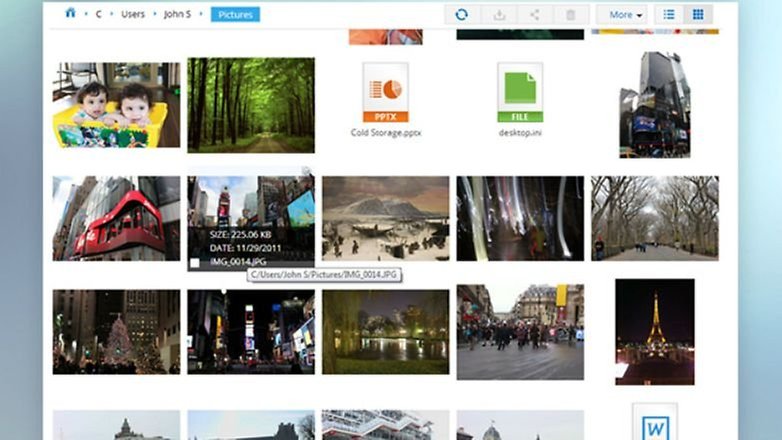 You can also use a PC. Just connect the phone to the PC with a USB lead, copy the images folder (or whatever photos you want) onto the desktop and the reverse the process for the new phone.
To transfer photos and videos from Android to iPhone, Apple recommends using Copy My Data, which, when installed, will give you a step-by-step guide.
Transferring music
Generally speaking, the methods that applied to the transferring of photos will apply to transferring music too. The only major sticking point with music may be the size of your collection. If it's anything over a few gigabytes, be prepared to wait a while or be selective in what you transfer.
You'll usually find your tracks in the Music directory and they should pop up as an openable option when you plug your phone into your computer.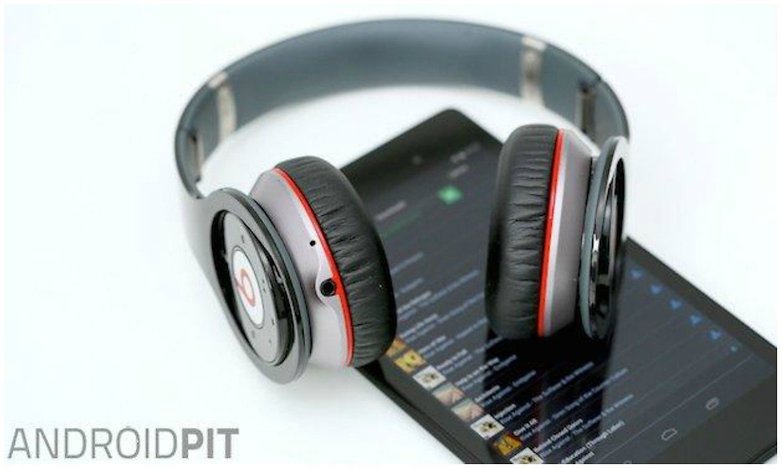 If you want to transfer music from an Android to an iPhone with a Mac, you'll need Android File Transfer. Once you've followed the in-app instructions, the new music will appear in the Finder section of your Mac and you can just accept the list as it shows up in your iTunes library. There's more in-depth information on this here.
Transferring apps and their data
Assuming you log in to your new phone with your Google account, all the apps you've already downloaded should appear automatically – although in Android 5.0 Lollipop you'll be asked which ones you want to keep.
However, if you want the data to come across too (stuff like saved games, high scores, personalized settings) then you're best off using one of the apps listed at the link below.
Unfortunately, there isn't currently a way to do this from Android to Apple so you'll have to re-download all your apps manually if you're moving to an iPhone and pay again for in the App Store rather than Play Store.
Your phone should now be completely set up and feeling a little like your old one. Except faster and shinier and better-looking, of course.
Did we miss anything out? Let us know in the comments.