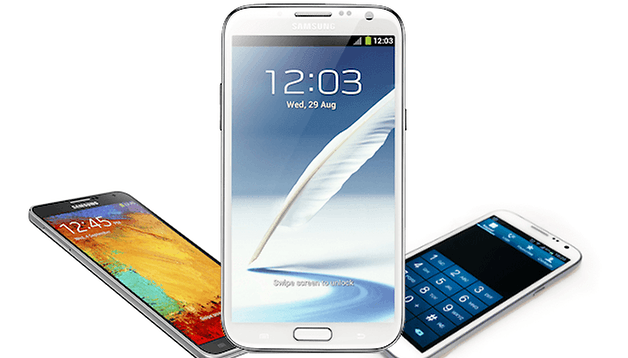 How to transform your Galaxy Note 2 into a Note 3
The Samsung Galaxy Note 2 is still a fantastic smartphone that sports a high resolution screen with a fast processor. However, with the release of the Galaxy Note 3 it has been all but pushed to the side with consumers being able to choose a much newer device. However, if you're looking to make your Note 2 more like the latest version of the Note series, look no further: Thanks to the Electron Team it is now possible to integrate the features of the Note 3 and Galaxy S5 into your Note 2.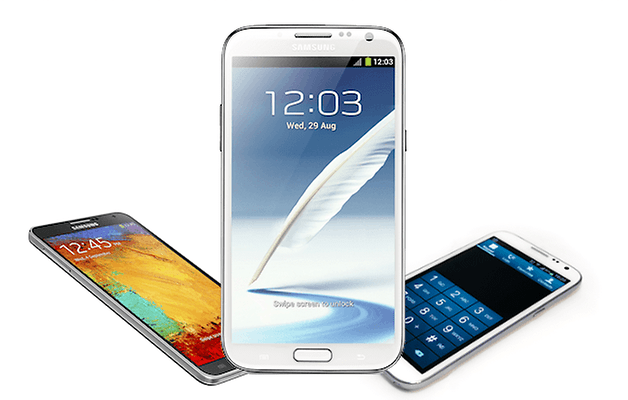 Note: In order to do this, you'll need to have your Galaxy Note 2 unlocked and rooted as you'll need to install a custom ROM to your device. Always make sure to back up your device prior to doing any of these things.
More information on the ROM
With the DN3 V5 ROM, you'll get access to the following features on your Note 2:
Galaxy Note 3 Features included:
Air Command
Smart Scroll
Smart Pause
Unlock with signature
Using one hand in all screens
Icons
Archive
SNote
Album clippings
Writing screen
SketchBook
Quick Info
Multiwindow
More Apps and features
Galaxy S5 Features included:
Contacts
Phone Features
Features Posts
Drive Links
SBrowser
Toolbox
Power Saving Mode
Ultra Power Saving Mode
Effects unlock screen
User Interface
Launcher with Magazine
Wallpapers
Other features
The following video shows some of the features working on the Galaxy Note 2:
Procedure
One of the first things you'll need to ensure before starting the process is that your Note 2 has been unlocked and you have root permissions. For a quick guide on how you can root your Galaxy Note 2, check out our previous article on the subject.
Flash MJ5 Bootloader Firmware
First we will need to download the following files:
To flash the bootloader we will use Odin. If you haven't done this before, here's the procedure:
Open Odin
Put your phone in Download Mode (Turn off your Note 2 and hold the Volume down, Power, and Home buttons at the same time).
Connect your Note 2 to your PC and wait for Odin to recognize it.
Enable only F. Reset Time and Auto Reboot.
Press the Bootloader button and select your MJ5 bootloader firmware you downloaded above.
Press the start button and wait for your device to restart.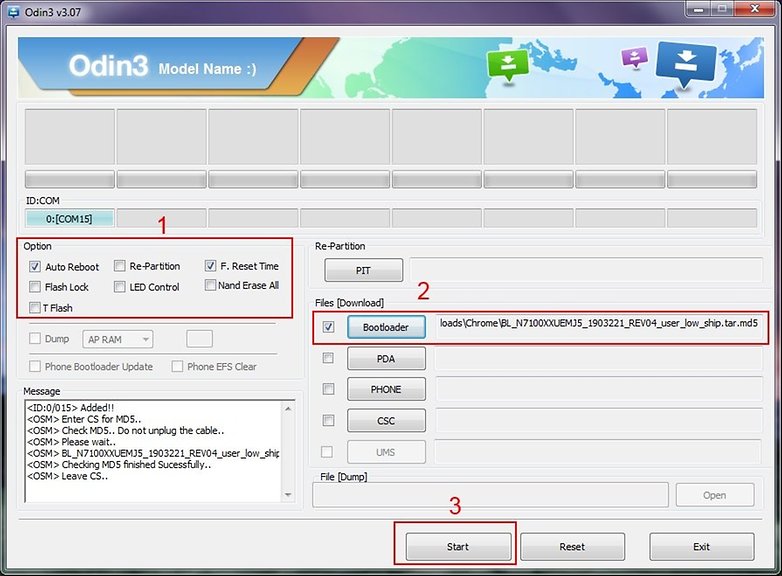 Flash TWRP Recovery
Since your Note 2 is already rooted, the quickest and easiest way to install the TWRP Recovery is through GOO Manager, which is available on the Google Play Store.
Once you've installed Goo Manager, press the menu key and select "Install OpenRecoveryScript". Press Yes twice and then the file will be downloaded and installed to your Note 2.
Flash the DN3 V5 Rom
Simply download either the Full or Lite version of the DN3 V5 ROM, select the numbers of apps and options you want pre-installed and flash it to your device. Voila, you've got DN3 V5 on your Note 2 and can access some of the best features of the Note 3 and Galaxy S5!