[How to] UltimaROM: the complete package for Galaxy S3 After I installed Slim Bean with its extremely minimal operating system and tried it out on my Galaxy S3, I decided this time to go with something bigger and more complete: I installed UltimaROM. It offers various TouchWiz bonuses, while giving its users the freedom to enjoy designs and extras from other custom ROMS.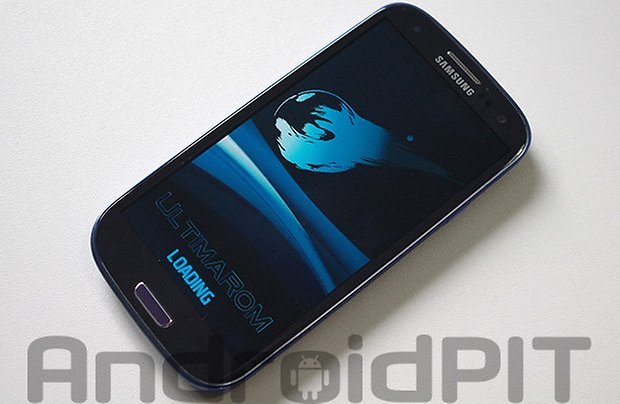 Rumor has it that the developer Matt Booth (Kryten2k35) is an avid Final Fantasy player, since ''Ultima'' is a powerful magical being from this game. This ROM fits the title, since it's an extremely powerful tool when placed into the hands of smartphone owners. On the other hand, it's quite easy to obtain and operate.
While other custom ROMS are interesting after the installation process is complete, UltimaROM is already fascinating in its first few steps. While installing the ROM, you'll already need to make decisions regarding the module principle and choose which functions you'd like to have. You can modify to the smallest degree the surface that you'll use later on.
This entire installation package, made available by Matt Booth, is considerably large due to the fact that it has TouchWiz as well as numerous other ROMs. It's a total of about 1.4 GB, which I needed to save in my internal storage. But no fear, one thing after the other: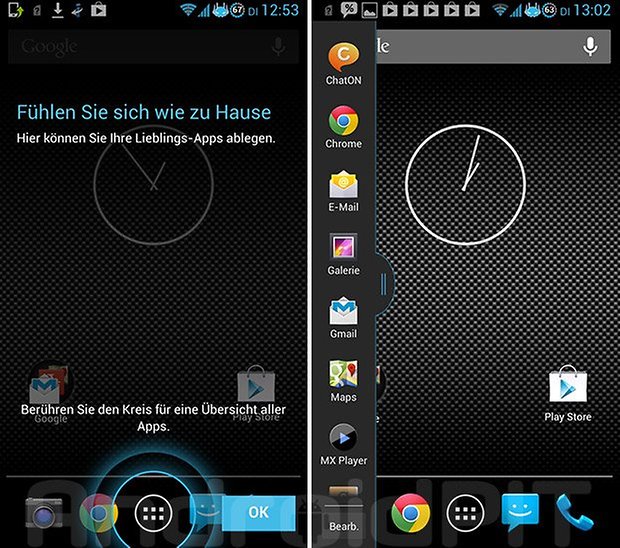 If you want to install any type of custom ROM on a Samsung Galaxy S3, then you need to make sure it's been rooted and that you've installed the Clockwork Mod Recovery tool first.
Before installation, you'll need to complete a full backup, just in case something goes wrong, which would then bring your smartphone back to its original state. In order to do this, you turn off your S3, then press on the home button, volume-up button and power button simultaneously in the recovery. Then using the volume buttons to maneuver, you choose ''backup and restore'' and then ''backup''.
The next step means taking care of wiping data by going through ''wipe data/factory reset'', ''wipe cache partition'' and then through ''mounts and restore'', choose ''format/system'' to create an opening for the new ROM. (This isn't absolutely necessary in the case of this ROM, since this is also offered in the installation process).
After you've completed all these steps, you choose the ZIP files with UltimaROM from ''install zip from sdcard'', which you've just saved in your internal storage.
Now you can get down to business and install the ROM.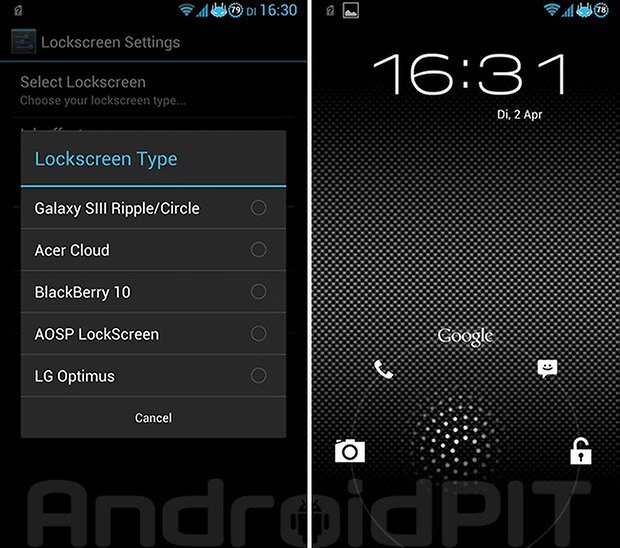 In order to describe every single miniscule detail, this article would go on for decades. That being said, here are a few important tips:
In the first steps, it is important NOT to choose ''Super Wipe''. By doing so, you would lose all of your pictures. Choosing ''Wipe data'', on the other hand, will not cause any damage.
If you are uncertain, then afterwards choose the ''CWM'' recovery.
The first modem would be the right choice in this next step.
If you're familiar with kernels, you are free to choose whichever one you'd like. Though you can't go wrong with the stock kernel.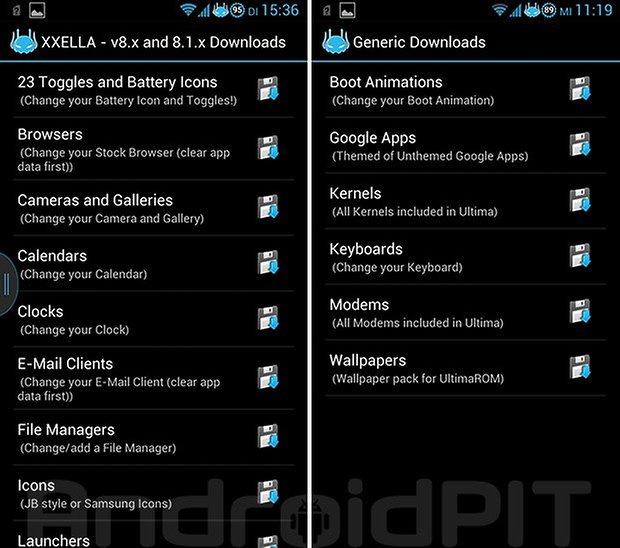 After all these various steps are complete, you can let your experimental side run wild and choose to keep or get rid of various launchers, apps, widgets, boot animations, wallpapers or icons. If you've made a choice you regret, you're able to fix it later. For example, the stock Android camera generally never works for me with an activated flash (just like in any of my past attempts). That's why I've decided to switch to a Samsung app instead.
An interesting point are the various ''modifications''. Here, it doesn't hurt to tick all of the boxes, even if you don't completely understand everything. Above all, it's worth mentioning ''External2InternalSD Mod v6'', which makes a part of the external memory available for the internal memory, therefore freeing up more room for installing apps. And that's it!
After you've started up your smartphone, you get the feeling that you've installed a custom ROM with pure Android, but after a few minutes of playing around, you'll see TouchWiz is still there. For those who didn't delete anything during the installation process, you won't need to live without any important Samsung user interface functions. There's a world of a difference between the much-too-colorful Touchwiz and the sleek, dark surface that belongs to UltimaROM. It's just freaking awesome!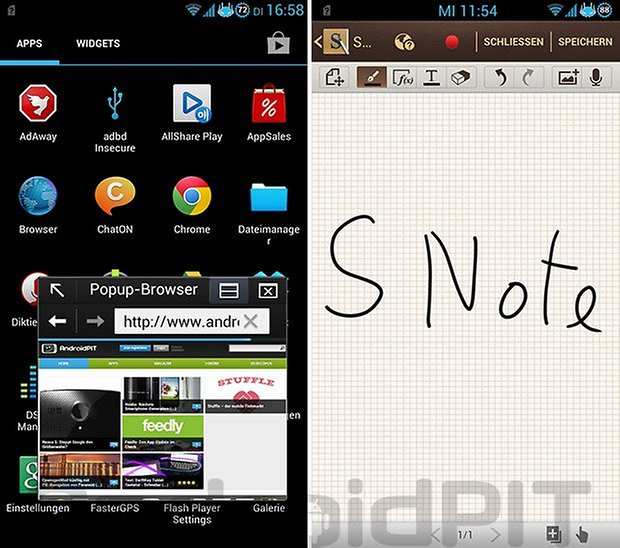 In the settings, the S3 user will find everything in its usual place. The extras are clearly organized under ''UltimaROM – ''Advanced Settings''. By going to '' app settings'', you'll encounter two more interesting elements: under ''OTA settings'', you can download packages with apps and functions, which you might've not done during the initial installation or that you would maybe like to change. What's more, you can also look for ROM updates here. You can install the ''Xposed framework'' by going through ''Xposed Installer''. Then under ''Xposed App Settings'', you can manipulate how the apps look, as well as withdraw some of their rights.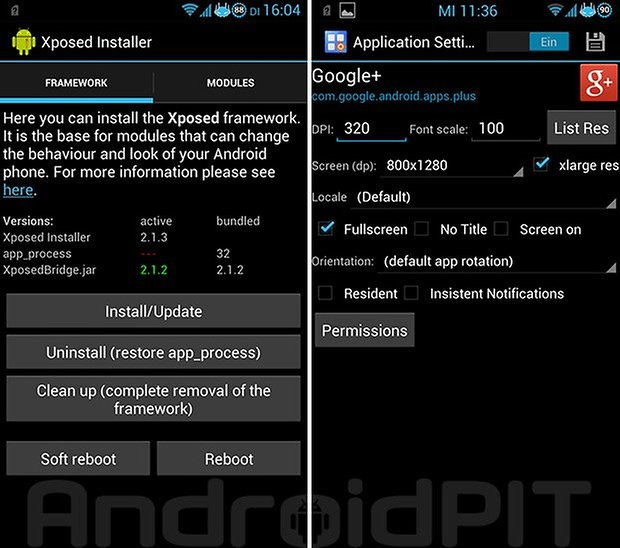 ''Clock settings'', ''Lockscreen Settings'' and Wifi settings are practical, yet not spectacular. It's worth taking a closer look at the ''Mod settings'', where you can choose and organize 25 different function icons. These can be displayed in a pull-down menu for quick access. You've also got the sub-item ''Call Recording'' that allows you to determine whether incoming and outgoing calls will automatically be registered.
In conclusion, UltimaROM for Galaxy S3 in its 11th version was well worth the effort and made for an endeavor free of monkey-business. I retained all of the functions that I like from TouchWiz and at the same time, could really enjoy a sweet looking, personally set-up display. Other custom ROMS will offer many more extras, but for most users, UltimaROM and all of its offered functions are more than enough.
Even though the screen was activated numerous times during the test, the battery was still at 60 percent after an 8 hour day and I find this totally acceptable. If you chose to use UltimaROM, you need to live with the fact that the Android version at your disposal will be the one Samsung offers at that point in time. That being said, the difference between Android 4.1.2 and Android 4.2.2 is no real deal-breaker. Let's see how fast the developer reacts when Samsung offers an update that will equip the S3 with all of Galaxy s4's many cool new functions.
[A word of warning as usual: Install and try this at your own risk.]