How to use Facebook's new Messenger sharing features to enhance your conversations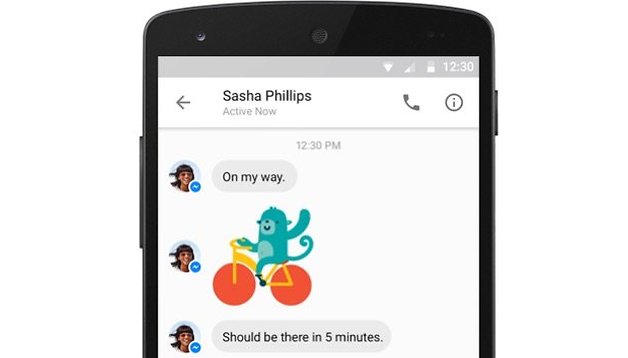 Facebook Messenger has big ambitions. It isn't happy just to be a messaging service. It wants to take on PayPal, email and SMS too. The Messenger app is getting a whole bunch of new features that could turn it into the one-stop shop for all kinds of communication on your Android device. Here's how to use Facebook's new Messenger sharing features.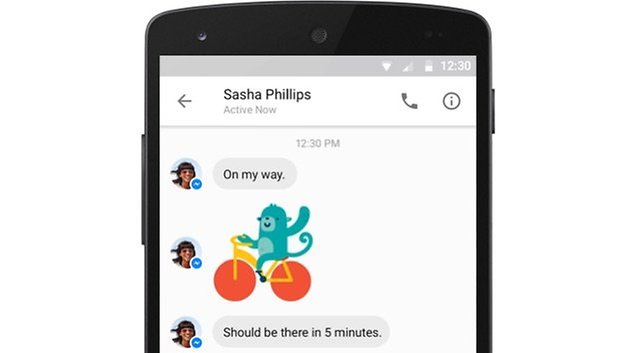 Facebook's Messenger Platform: what it offers
Messenger is no longer just an app. It's a platform that developers can access to provide services that work over Facebook's messaging system. You might install apps to make your messages musical, to send sports-related gifts to your friends or to make photo collages.
One of the easiest ways to discover a new Messenger app is to receive a message from a friend who's using it. If you don't already have it you'll see the option to install without leaving Messenger.
There are already plenty of new apps that take advantage of the platform, such as Sound Clips for Messenger, a Facebook app that as the name suggests enables you to share sound clips via Messenger.
Stickered for Messenger enables you to plaster stickers all over photos, and you can drag, pinch, streatch and rotate them and add captions too.
Strobe for Messenger enables you to create animated GIF images from your photos and share them with your friends.
Selfied for Messenger enables you to create selfies for each kind of mood and then use those selfies in - you've guessed it - Messenger.
Shout for Messenger enables you to add text to photos and play them as sentences, although initial reviews suggest Facebook's quality control on this one hasn't been fantastic with reports of distorted images and the app refusing to send its completed sentences.
These apps aren't add-ons to the Facebook Messenger app. Rather, they're new apps that use Facebook Messenger in the background to transmit their stuff - so if you want to use the Stickered app you'd run it directly rather than call it from within Facebook Messenger. Over time, more and more apps should offer the same feature, so for example you might be able to take a photo in a retro camera app and send it to your Facebook contacts.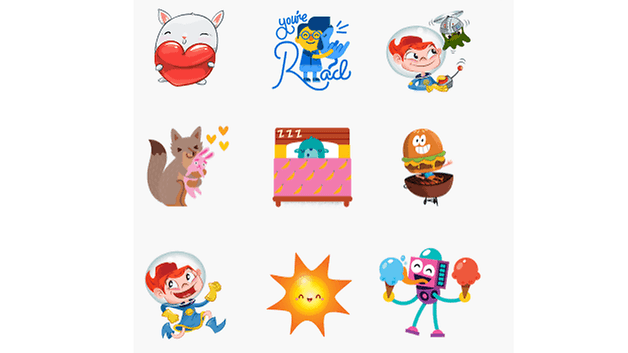 Facebook Messenger's new features
Facebook Messenger has lots of useful new tricks. You can make HD calls for free (subject to any data charges your phone network might levy) over the internet, which doesn't affect your call allowance. You can use the built-in camera to snap and send photos, or to personalize your photos with drawings and text. You can brighten up your messages with cheerful stickers, and you can record voice messages for a more personal way of staying in touch. You can also chat with multiple people simultaneously in a group chat, giving it a name so everybody can find it easily.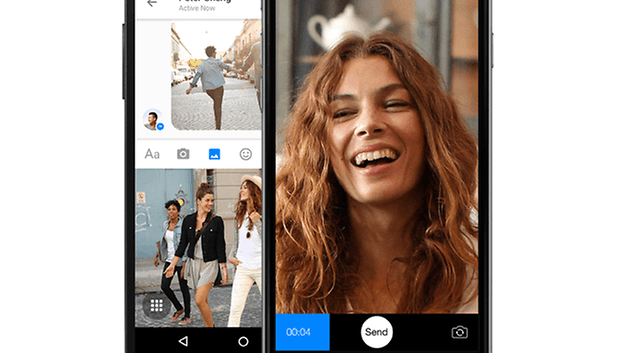 How to share money with Facebook Messenger
This feature hasn't rolled out yet, and when it does it'll be limited to the US at first. Before you can send or receive money you'll need to provide details of a Visa or MasterCard debit card issued by a US bank, and you can set a PIN code to protect your details. Once you've done that, sending money is simple:
Start a message to the person you want to pay
Hit the $ icon and tell Facebook how much you want to send
Tap Pay in the top right hand corner. If you haven't already provided card details you'll need to do that here.
To receive money:
Open the message from the person sending you money
Tap Add Card to enter your card details if you haven't already done so
And that's it. The money is transferred immediately, but the amount of time it'll take to clear depends on your bank. That could mean a delay of one to three business days before your payment is cleared.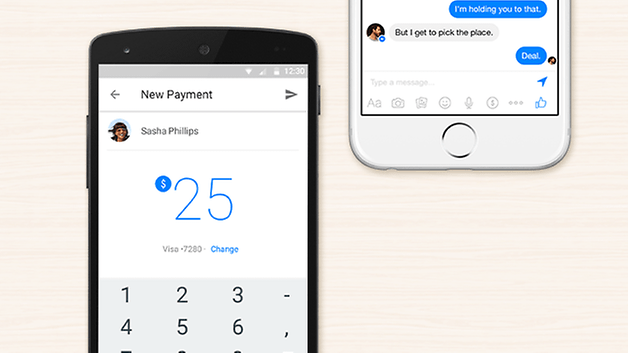 Facebook's other bright idea: Riff
Facebook never met a good idea it didn't want to copy, and Riff is essentially a cross between Vine and YouTube. Riff enables you to create a video of up to 20 seconds in length and give it a title; your friends then take the video and riff on it, adding their own scene(s) before passing it along. There aren't any editing tools or features for power users; Riff is purely a tool for quick and easy video sharing and collaboration.
What do you think? Are you happy handing over all your communications to Facebook, or would you rather keep your selfies, your SMSes and your WhatsApp separate? Let us know in the comments!