How To Use Instagram Direct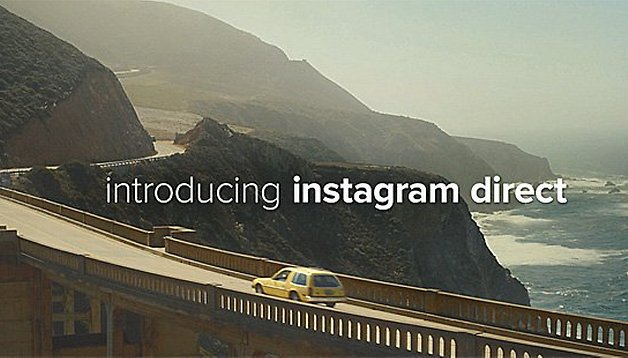 Last Thursday Instagram introduced a new feature that allows users to send private messages and videos to each other. A user can send a photo or video to up to 15 people and goes to the users as private messages. Here we are going to show you how to take advantage of the new features step by step on the new Android 4.4.2 OS using the Nexus 4. In order to take advantage of the new feature, you need to download the latest version of the application from the Google Play Store.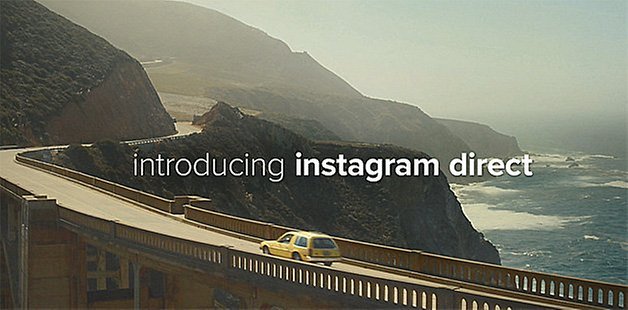 Your Inbox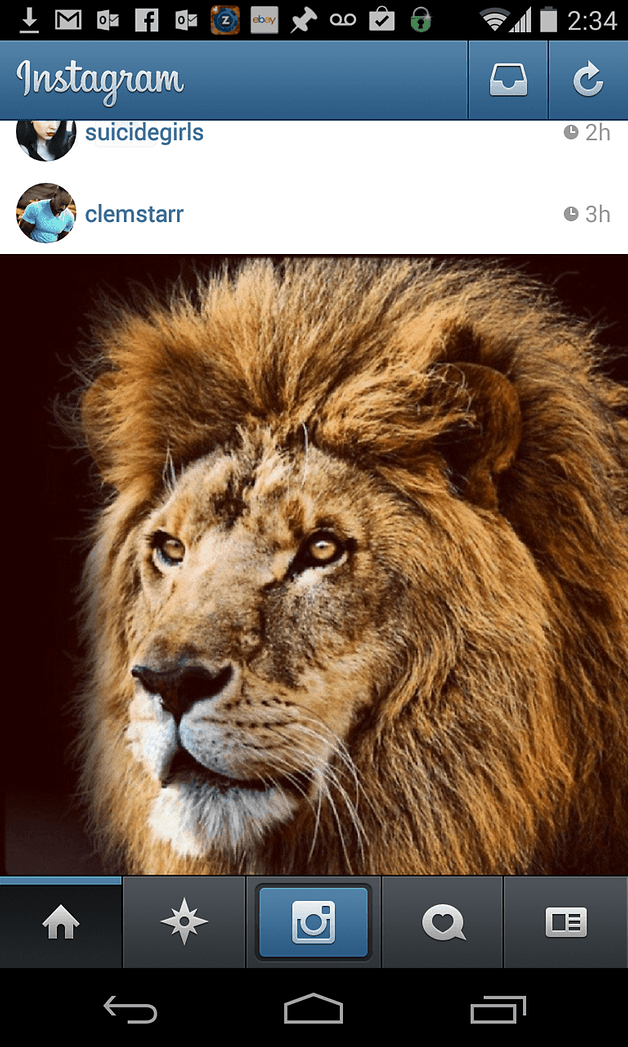 There is now a new button on Instagram which is the mailbox icon above the newsfeed in the app. Here you will be able to view all the messages that you have sent or received. There will also be some alerts for comments on older threads that you have posted.
Sending A Private Message
In order to send a private message from the app, you can click on the Inbox button. Doing this will open up the new inbox. You can then proceed to tap on the plus button that appears above the inbox.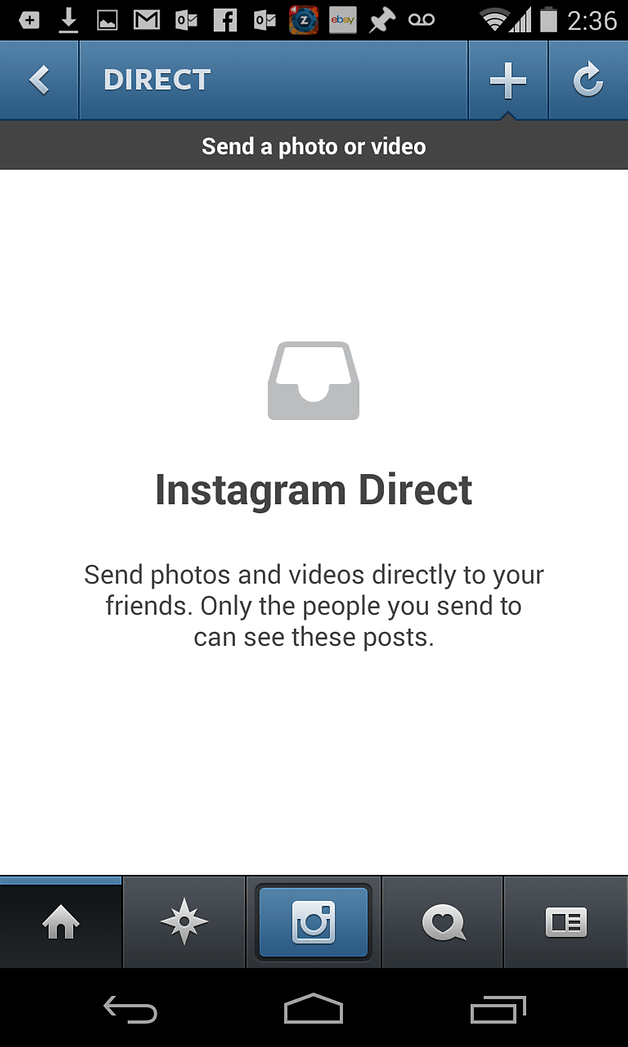 Once you have done this, you will be able to take a picture or you will be able to go into your gallery and choose a picture. Once you have chosen a filter and edited your picture, you will then be able to choose who you will send the photo to.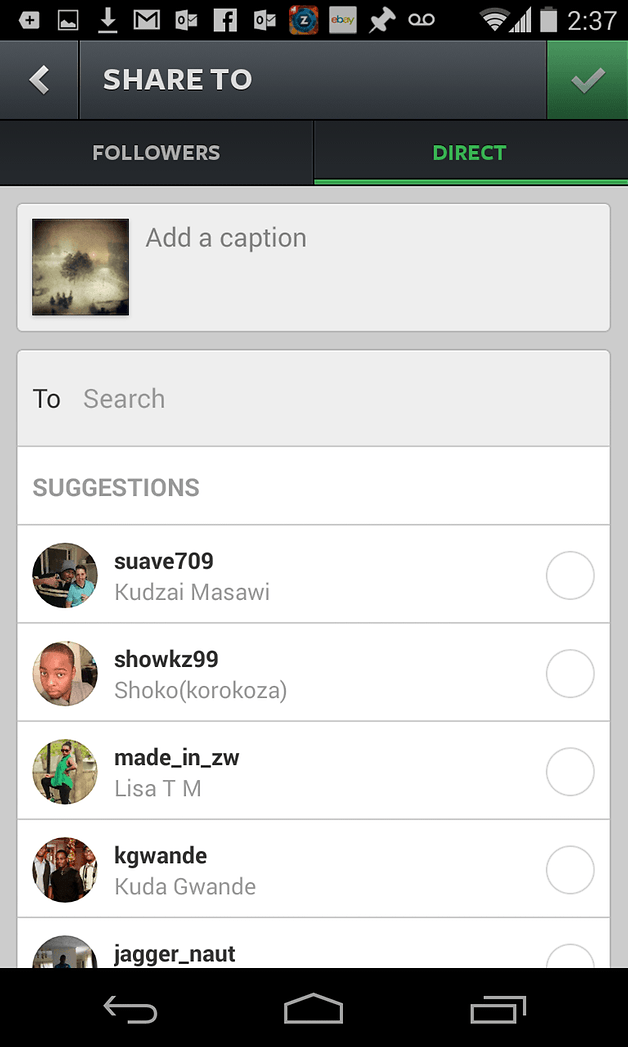 You can only send a picture to those who you are following on the social network. You can choose up to 15 recipients and then send your photo.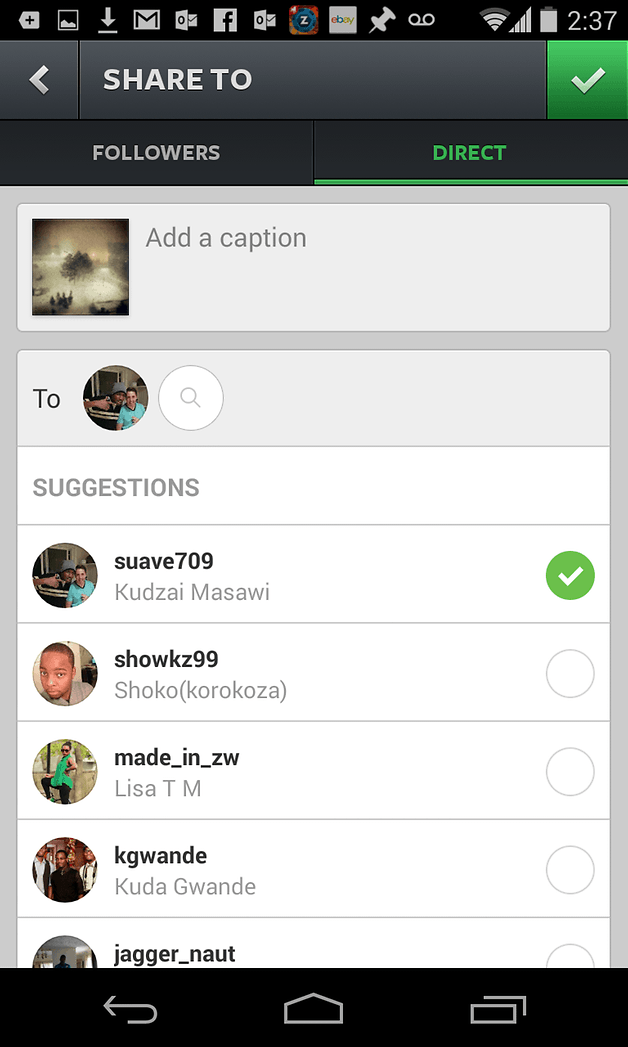 Naturally, the photo I have just sent will not be displayed in a public newsfeed.
Managing Your Inbox
To keep your inbox organized you have a few options. Instead of being able to hide any photos or videos that you have sent, you can only delete the thread you have created. This will remove the photo from your Instagram as well as from the inbox of the people you sent the video or photo to. When someone has sent you something, you can hide it from your inbox.
You also have the choice of ignoring future messages from contacts by selecting the option within the options menu.
What do you think about the new features on Instagram? Have you given them a try? Please leave us a comment below and we will get back to you.