HP Slate7 Announced, Going For $169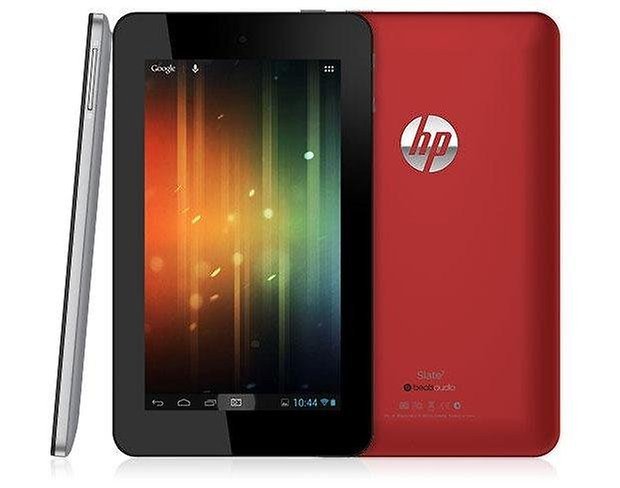 "Once bitten, twice shy" is not part of HP's DNA, as the company has decided to take the plunge into the world of tablets yet again with the official announcement of the HP Slate7, which will join the HP Chromebook to be part of the Android-powered coterie from the computer manufacturer.
The HP Slate7 has been specially positioned to be an affordable Android 4.1 Jelly Bean tablet which will play nice with Google Play, in addition to offering the flexibility of using other Google services such as Google Now, Google Search, Gmail, YouTube, Google Drive and Google+ Hangouts on-the-go.
The HP Slate7 will feature a 7-inch display, running on a dual-core Cortex-A9 1.6GHz processor, sport a 3-megapixel shooter at the back and a VGA front-shooter just in case you want to get all emo with your self-portraits, and HP ePrint support for easy printing capability regardless of where you are, with everything crammed into a chassis that tips the scales at a mere 13 ounces, while encased within a stainless-steel frame and soft black paint in either gray or red at the back.

One major point to note about the HP Slate7 would be the integration of Beats Audio, something that was done only on HTC smartphones in the past, making this a first where Android-powered tablets (or any other tablets for that matter) are concerned.

How much will you need to pay for the future? HP has priced the HP Slate7 at a highly competitive $169, and you will be able to pick one up in the US from April onwards. The Nexus 7, Amazon Kindle Fire HD and iPad mini might want to look in their rear view mirror for this new kid on the block.