HTC breaks out of its shell, hires Robert Downey Jr. While being soft-spoken is a sought after characteristic for some people, when you're trying to convince others to buy your devices, it may not be the best tactic. In a move away from their current marketing strategy (or lack thereof), HTC is ready to offer Robert Downey Jr., the star behind Iron Man, the Avengers, and Sherlock Holmes, a nice sum of money to advertise its products.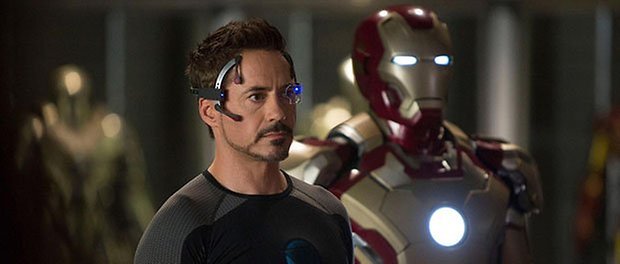 How long has it been since you're seen a commercial for HTC? A billboard? Really? How about anything in print? I mean, personally, other than actively looking for information on HTC devices and whatnot, I don't think I can say that I see anything HTC related out and about every day. Other companies, such as Samsung and Apple, are the complete opposite. It seems like you can't flip a channel without seeing an ad for either one of the companies and while it does get overboard in some sense at least you actually hear and see about them. And that's what a company wants.
More noise, less Quietly Brilliant
HTC were pretty critical of their own marketing strategy in the past few months and it's a refreshing take for the company to get someone as high profile as Robert Downey Jr. to promote their products. Branding themselves as "Quietly Brilliant" and then remaining relatively quiet probably wasn't the wisest marketing strategy for the company.
Sources have indicated that RBJ has signed a two-year marketing deal with HTC worth about 12 million dollars and that has him holding some of the reigns when it comes to creative aspects of the marketing campaign. However, its important to note that he will be pushing the product as himself, not as any of the characters he has been known famously for over the past few years. So don't get your hopes up of an HTC showing up in the latest Avengers movie.
With competitors having lined up their own celebrity product pushers, it's about time that HTC got onto the same playing field as the rest of them. While we can't say for sure whether this will be the best for HTC, it's at least a step in the right direction for them. The more people talk about the company or the product, the more likely they're going to be thinking about them when they're in the market for a new smartphone.
What would you like to see come out of this deal? Do you think it's a wise choice for HTC?