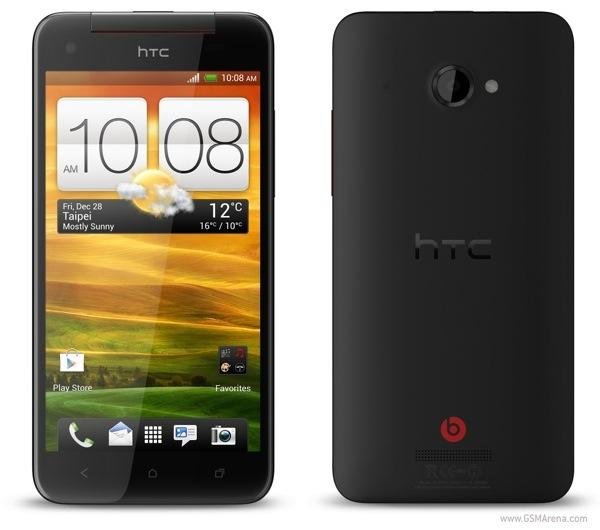 Are you pleased as punch that you finally trumped the rest of your mates who use Android smartphones after picking up the HTC Droid DNA from Verizon Wireless, being the first in your group to own a smartphone that has a 5-inch Full HD (1080p, baby!) display, which out-Retina-ed the iPhone 5? Well, you might have the early adopter's joy, but it should be short-lived with word that the HTC Butterfly, which is the international version of the Droid DNA (aka the HTC J Butterfly as it is known in Japan), has just been announced officially.
Needless to say, the 5-inch Full HD display on the HTC Butterfly would be the main attraction, packing in a pixel density of 441 ppi that clearly makes it the sharpest display in the world of smartphones, not to mention boasting of the out-of-this-world quality and clarity of the Super LCD display that is similar to that of the HTC One X.
Underneath the hood lies a quad-core 1.5GHz Snapdragon S4 processor to get all the processing work done without breaking a sweat, and it is nice to see HTC throw in a microSD memory card slot for expansion purposes. Do take note that the HTC J Butterfly and the Verizon HTC Droid DNA lacks the microSD memory card slot, which were accompanied by a relatively paltry 16GB internal memory to boot.
Other hardware specifications of the internationally bound HTC Butterfly would be 2GB RAM, an 8-megapixel rear camera that is capable of 1080p video recording, a front-facing 2.1-megapixel camera, Wi-Fi, HSPA, and Bluetooth 4.0 connectivity, NFC support, a beefy 2,020mAh battery, and Android 4.1 Jelly Bean on board accompanied by the HTC Sense 4+ user interface.
There is no word on pricing or availability as at press time, but we do expect those details to emerge from its cocoon in due time. (Image courtesy of GSM Arena).