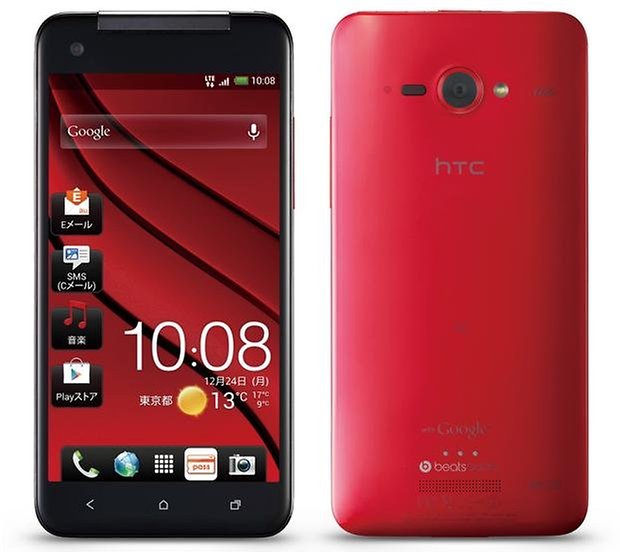 The announced-but-unreleased Samsung Galaxy S4 is the new monarch among the Android-powered smartphones in the market, but competition at the high end street of smartphones is so keen, here is another option that you could consider if you are a loyal follower of HTC, with their HTC Butterfly. When announced at the end of last year, it wowed the market, thanks to the inclusion of a 5" Full HD display at 441ppi pixel density (which incidentally, is the same resolution as that on the Samsung Galaxy S4). As we know all too well, having top notch hardware is just half the battle won, as well optimised software plays a huge role, too.
Context
Just like how mileage for the same car varies depending on the driver, so too, will you read different experiences on the HTC Butterfly as each reviewer has a different usage pattern. I left the data connection turned off most of the time as the HTC Butterfly is connected to my home's Wi-Fi network most of the time, only to use the 3G data connection whenever I venture outside, but those times are few and in between. The display's brightness level has been left on default (auto-brightness), and I have one Gmail account synchronised to pull email at five minute intervals. The number of text messages I receive per day on average is 5, while conversations on the HTC Butterfly hover around 30 minutes, tops. Gaming is relegated to just half an hour tops a day, whether it is Dead Trigger, Real Racing 3 or the headache inducing Candy Crush. Having said that, I tend to spend more time replying emails and WhatsApp messages on the HTC Butterfly more than anything else, while the camera is used sparingly to capture snapshots of interesting dishes at eateries.
Design and Build
The HTC Butterfly is a beautiful smartphone, period, and build quality from HTC seems to be consistent most of the time, although there were some misses in the past, but you can tell that the Taiwanese company pulled all the stops when it comes to giving the HTC Butterfly a highly desirable look at a single glass. The presence of a curved glass display is definitely a balm for sore eyes, and there are no ugly looking gaps or ports that dot the entire chassis, thanks to port covers. The thing is, I found the polycarbonate unibody chassis to be rather slippery in my grip, and I am not one who has a case of "Essential Palmar Hyperhidrosis", or in plain English, sweaty palms, so it would be in your (and the HTC Butterfly's, of course) best interest to get a protective case in order to prevent unwanted drops that will surely break your heart (and bank account). Both proximity and ambient light sensors are located to the right of the earpiece, while the 2.1-megapixel front-facing camera is located on the left. You will also find the usual suspects of Back, Home and Task capacitive touch keys right below the screen. The volume rocker on the right side works as it should, and everything external about the HTC Butterfly is drool-worthy if looks are your main concern.
If you were to flip the HTC Butterfly over, you will find an 8-megapixel camera with an LED flash right next to it, while the loudspeaker grill is placed at the bottom, accompanied by the Beats Audio logo above. Do take into consideration that the Beats Audio enhancements kick in only when a pair of headphones are plugged in. Oh yeah, just in case the 16GB of internal memory is not enough for you (the stock version comes with approximately 11GB of free space remaining), there is always a microSD memory card slot available for expansion purposes, which you should fill up with other apps, games, and media files in no time via Google Play.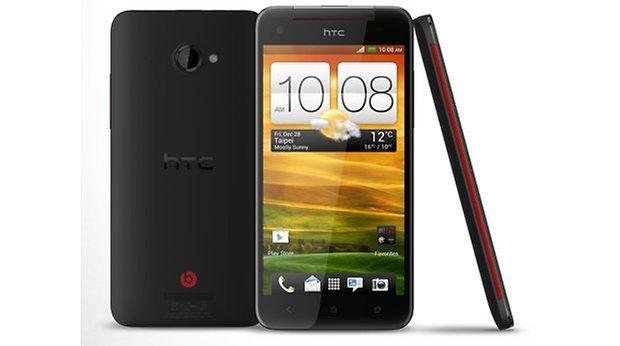 Display
Surely, the main attraction of the HTC Butterfly would be its 5" Full HD Super LCD 3 display that boasts of a whopping 441ppi pixel density, and if you are a voracious reader of PDFs and other e-books, surely the HTC Butterfly would make for a decent short term substitute for your dedicated e-book reader. The wide viewing angles also do help when you want to share your latest escapades on video with your mates. Under bright sunlight, the display obviously performs better than your entry level or mid-range smartphones, but chances are you will not be using it too long under such conditions unless you want to take a trip to the nearest optometrist, on the double.
Software
The HTC Butterfly review unit that I received came with Android 4.11. Jelly Bean on board, alongside the HTC Sense 4+ user interface, and most of Jelly Bean's main selling points have been subtly integrated into the user experience, you would be forgiven for not spotting the changes immediately. Thanks to Project Butter, HTC Sense 4+ runs a whole lot smoother compared to its predecessors, thanks to a consistent 60fps of all user interface animations. As for the lockscreen, it has remained similar with a quartet of shortcuts available and a ring at the bottom. Assuming you do not like that default lockscreen, the HTC Butterfly has nine different lockscreens pre-installed right out of the box for you to choose from. Perfectionists would have a field day customising their lockscreen and arrange the slew of widgets that they have already installed in accordance to their preference, and I cannot blame you for that. A digital "makeover" is as fun as remodeling your home, don't you think so?
As for the virtual keyboard, I can vouch that a larger display will naturally result in a lower rate of typos, not to mention the built-in keyboard is a whole lot easier to use now as my thumbs dance all over the virtual QWERTY keyboard. Of course, you can always fall back on third party software like Swype that seems to work better on a smaller display as there is less movement required, but a 5" display makes things uncomfortable for one handed use, where a display of this size would fare much better when both of your thumbs do the typing.
Camera and Video Recording
We are still in the megapixels race when it comes to cameras on a smartphone, and the HTC Butterfly has not yet made the jump to double digit megapixel territory just yet at 8-megapixels. The HTC One will feature HTC's very own 'Ultrapixels' technology, but that is missing on the HTC Butterfly. You will be able to shoot stills of up to 3,264 x 2,448 pixels in 4:3 mode and 3,264 x 1,840 ones in 16:9 mode, not to mention capturing 6-megapixel stills at 16:9 whenever you are recording video. As for its video, Full HD resolution is not an issue at 30fps, while an LED flash helps you out in low light conditions. The lack of a dedicated shutter button will not sit well with some, especially when you want to capture high resolution images of yourself and your beau. Features that once provided the "wow factor" such as face detection, geotagging and smile shutter are now come as standard. All in all, the HTC Butterfly is a decent camera and video recording device which should be enough for the average man on the street.
Multimedia Performance
Sure, your smartphone is a productivity tool, but as the adage goes, all work and no play makes Jack a dull boy. Hence, the HTC Butterfly also passes with flying colours when it comes to keeping you entertained on the move, be it watching the latest HD-encoded movie to listening to your favourite tunes, or even playing some of the more graphically intensive games on it. I have Temple Run 2 up and running on the HTC Butterfly, and it worked like a charm, even when the in-game protagonist started to outrun Usain Bolt. Dead Trigger is another game that I gave a go, and there were occasions of lag when the undead started to pile up at the front door, but it was the smoothest experience I had to date. Electronic Arts' Real Racing 3 is another title that took up a chunk of my time during the review. Sure, the accelerometer worked just fine, and everything in game was as smooth as butter - although the cut scenes proved too much for the HTC Butterfly as there were obvious moments of stutter just like how the graphics setting on a computer game is set one bar above of what your hardware configuration can handle smoothly. This is not a big deal though.
If you are an audiophile, then getting a good pair of headphones to go along with the HTC Butterfly is highly recommended, as your bass-heavy tracks will sound like a renewed song whenever you plug in your headphones. Sure, the loudspeakers work decently as any other loudspeaker should, but the integration of Beats Audio into the HTC Butterfly clearly makes it worth your while to carry around high bitrate audio files.
Battery Life
There were reports of the HTC Butterfly not going beyond 4 hours on a full charge of its 2,020mAh battery, and I have taken the liberty to give it a go in different situations. Assuming one were to follow my usage pattern as mentioned earlier, I managed to eke out around 14 hours of juice, which is not the most respectable score out there, but it will suffice for the average user. Road warriors would do well to pack the charger wherever they go, and I would recommend you charge the smartphone whenever you are on the road regardless of the battery level, as you can never tell just when you need that extra percentage of juice when you arrive at your destination.
I have also tried watching encoded High Definition videos on the HTC Butterfly, and with Wi-Fi turned on without any cellular connectivity, and I eked out 5 hours or so, and the battery had dropped to 20% left. This was done with volume on the loudspeakers set to 70%, and I used a third party app known as MX Player for video playback purposes. This is respectable in my books, and I suppose the earlier mentioned 4-hour battery life was a defective unit that needed looking into.
Still, it would be nice to see the 2,020mAh battery last longer to keep up with the Joneses, but surely it is not going to top the list of longest lasting high end smartphones in the market in terms of battery life just yet. Of course, having a swappable battery would be a boon to counter a shorter battery life, but that is not an option on the HTC Butterfly. Average would be the best word to describe the battery life.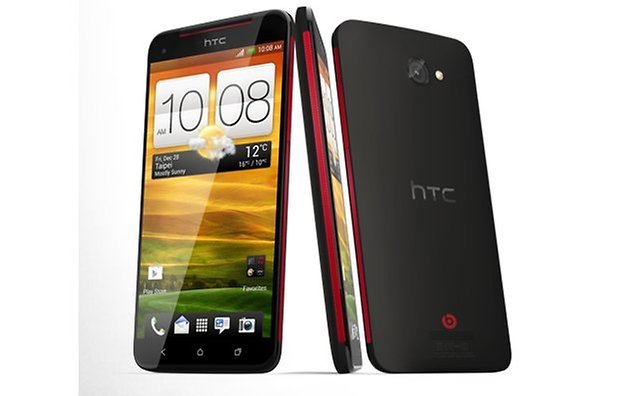 Conclusion
The HTC Butterfly is a smartphone that would not disappoint if you are all about flash, although the newer HTC One has already usurped the HTC Butterfly as the flagship model for the Taiwanese company. It does feel as though the HTC Butterfly is an interim device before the HTC One is fully ready for the masses, something like how Windows Vista arrived in between Windows XP and Windows 7. The non-removable battery will surely be a major complain against it, and I would say that the battery life is also disappointing for a flagship. Of course, the strongest point of the HTC Butterfly would be its brilliant display that offers eye popping visuals, and at 5", you will most probably find yourself obtaining more High Definition videos to enjoy on it, especially if you are one who spends plenty of time commuting to and from work each day using the public transport. As for its Sense UI, it has improved a whole lot over the earlier generation Sense offerings, delivering an integration level that is downright intuitive when it comes to sharing images and streaming media. If you have the dough to spare, it might be better to wait for the HTC One or the Samsung Galaxy S4 to arrive, considering both HTC devices carry a similar recommended retail price of RM2,299, and I do not foresee their South Korean rival to deviate too far from that figure, while offering a whole lot more bang for your hard earned ringgit on paper.
Pros: Fantastic display, extremely smooth performance, Beats Audio, above average camera and video performance
Cons: Non-removable battery, missing a dedicated shutter button, polycarbonate body is slippery to the grip