HTC First Announced, Arriving On AT&T This April 12 For $99.99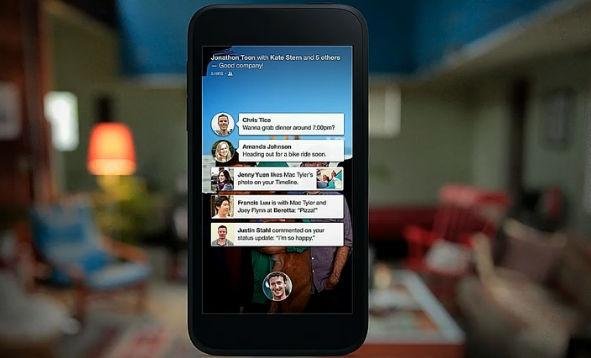 True to form, the HTC First has been announced at Facebook's event this morning, where this is the first smartphone that was specially designed to jive with the freshly minted Facebook Home. In a nutshell, if you are willing to shell out $99.99 for a 2-year contract with AT&T, then you can take full advantage of Facebook's latest mobile experience. This could very well be the Facebook phone that the masses have been waiting for all this while.
Just what kind of hardware specifications does the mysterious HTC First pack underneath the hood? Well, we do know that it will arrive in a quartet of colors, namely black, white, red and pale blue. You might not have the latest version of Android 4.2 running, but I am quite sure that not many people would complain about having Android 4.1 Jelly Bean as the operating system of choice.
The thin, modern and seamless design of the HTC First is accompanied by soft edges that help draw your attention to the updates that hail from your friends and family on its 4.3" glass display. A dual-core Qualcomm Snapdragon 400 processor will run proceedings from within, and it will also be able to rock to 3G/4G world and multimode LTE. Other details on its innards were not revealed, although we are sure that more will be divulged in due time. The HTC First might be an AT&T exclusive in the US, but if you were to cross over the pond, both EE and Orange would be carrying the smartphone.
So far, we have tried the official pre-order link here, but we have been served Error 404s even as at press time. Perhaps you would have better luck by the time you read this!
By the way, the other smartphones that will also be on the receiving end of Facebook Home, other than the HTC First of course, would be the HTC One, HTC One X, HTC One X+, Samsung Galaxy S3, Samsung Galaxy S4 and the Samsung Galaxy Note 2.