HTC First Phone Spotted, Could Be The Real Deal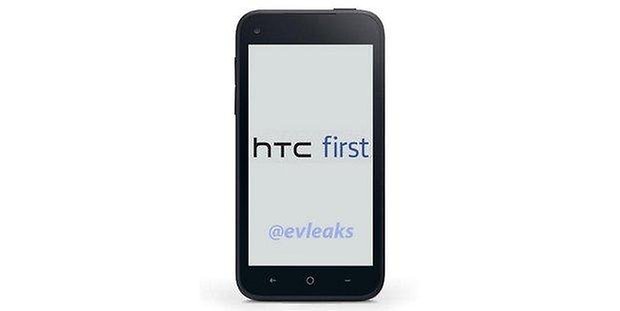 Ahead of Thursday's announcement by Facebook touting their new "home" for Android, here we are, treated to a glimpse of what some have suspected it to be the first prim and proper Facebook phone, calling it the HTC First, thanks to the good people over at @evleaks, who have been pretty spot on when it comes to leaks and rumors being confirmed later on. How apt, don't you think so?
Whatever the case is, we all do hope that the HTC First will be unveiled tomorrow, where it ought to roll out alongside their new Facebook Home service. So far, what are some of the hardware specifications that one can expect from the HTC First?
For starters, the HTC First is said to come with a 4.3-inch display at 720p resolution, so forget about having a full sized Full HD display here. No quad-core processor can be found either, as the HTC First will be powered by a dual-core Qualcomm Snapdragon processor, where it will be accompanied by a 5-megapixel camera alongside Android 4.1 Jelly Bean as the operating system of choice.
Of course, rumors abound about the HTC First arriving with a range of dynamic Facebook feeds, which will update in real time, just like how the Blinkfeed home screen works on the HTC One. Be patient now, my young padawans.